If you've got a purple Leisure Vouchers Gift Card and it's still in date (the expiry date hasn't passed), you'll need to send it into us to swap it for a snazzy new green one (with an extended validity to boot), as we've changed supplier and the purple cards are no longer valid. To do that, all you have to do is send an email to snazzygreencard@leisurevouchers.co.uk detailing:
the long card number (blue box),
the pin number (red box)
the number in the bottom right hand of the card's reverse (green box),
your name and the address you'd like your replacement card to be sent to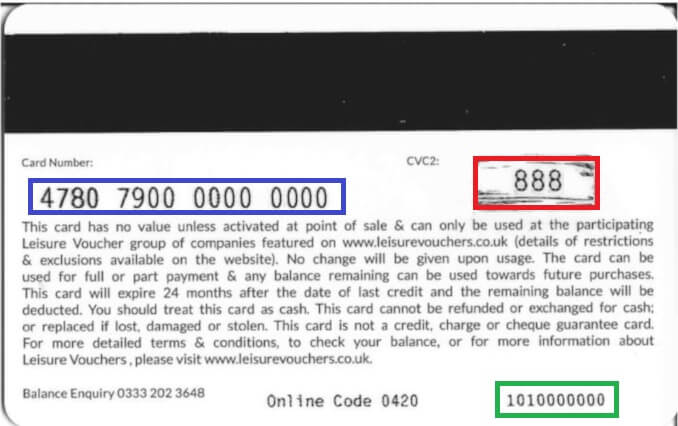 Then send your card to our freepost address:
RTHB-STYA-ZUKH
Virgin Experience Days LTD
Stamford House Boston Drive
Bourne End
Bucks
SL8 5YS
explaining why you've sent it to us (including your email address if you'd like confirmation of receipt). Once we've got your card and confirmed its balance, we'll send your replacement card within 10 working days!