An icon of the British cultural landscape, Waterstones has been bringing books to the British public for over 30 years. Run by booksellers and with a range that includes everything from the latest bestsellers to expert recommendations, cards, gifts and games across over 280 bookshops and online at Waterstones.com, it's the perfect place to discover something new and use your Leisure Vouchers Gift Card at Waterstones.
Discover the world of reading with Waterstones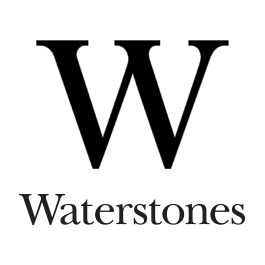 Waterstones started in 1982 and have grown over the years to not only become an icon of British culture but also the last surviving national bookshop chain. Book fanatics will be spoilt for choice as Waterstones employs over 3000 booksellers and takes pride in bringing attention to fantastic books that are very often overlooked. Offerings are constantly being updated to reflect new additions and sought-after titles of the year to keep the products offerings fresh.

With the best new books of 2021 available as well as author's favourites, it is easy to see why Waterstones has become the icon that it is today. With Christmas fast approaching, now is the perfect time to reward the book lovers in your team with our Leisure Vouchers Gift Card, that will give them access to Waterstones huge range. The recipient of the gift card will be able to choose their own books, so you don't have to worry about getting it right. Not only is this gift more personal and thoughtful but the recipient will be able to use their Leisure Vouchers Gift Card at Waterstones just like cash and is incredibly simple to use.
Where else can Leisure Vouchers be used?

We've got a lovely range of amazing redemption partners, and we are proud to say that Leisure Vouchers are welcomed by many popular brands and high street favourites – for eating out, attractions, entertainment, holidays and more. They are redeemable at over 5,000 locations throughout the UK, with great brand partners such as Café Rouge, Virgin Experience Days, Merlin Attractions, Halfords, Waterstones and many more. See the full range of partners at Leisure Vouchers website.