Leisure Vouchers Gift Card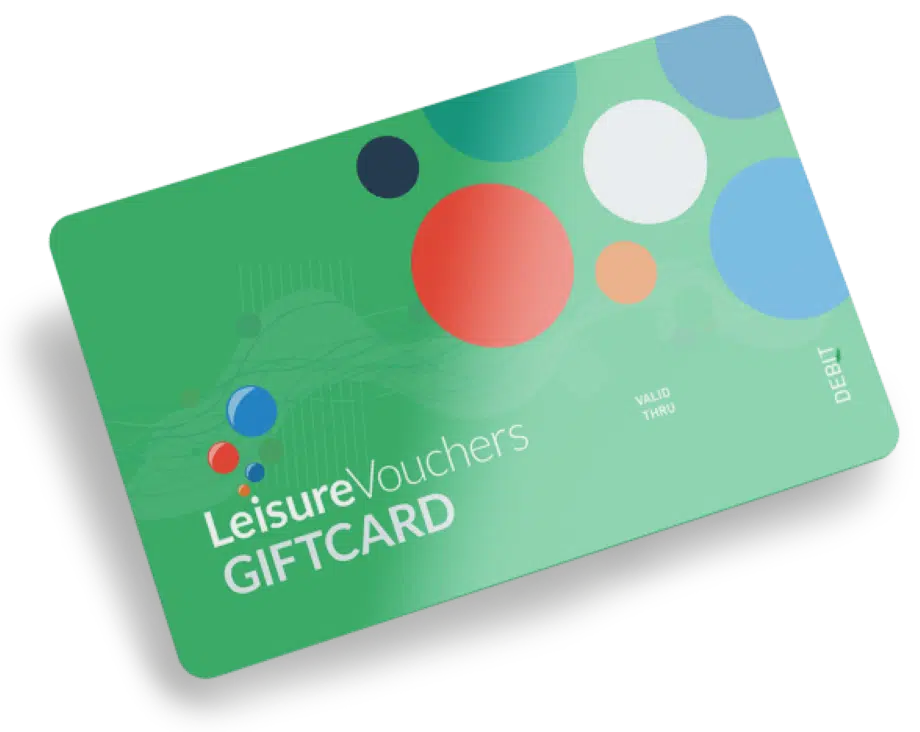 Accepted at over 7000 UK locations
This wonderful gift card can be used to get your employees and customers out and about with their friends and family, whether that's an exciting day out or a nice meal all the way to a specialist shopping and sumptuous spa.

The Leisure Vouchers Gift card can be used at over 7000 venues nationwide with loadable values from £5 – £130 and has 24 months validity.

How to use the
Leisure Vouchers Gift Card?
Whether you or your recipient are in the mood for eating out or splashing out, you will be spoilt for choice. Take a trip with one of our amazing short breaks and getaways partners, tuck into our eating out options or put some fun in your diary with our days out and nights out.

We work with the UK's top brands, visit the Leisure Vouchers site to view our full range of partners.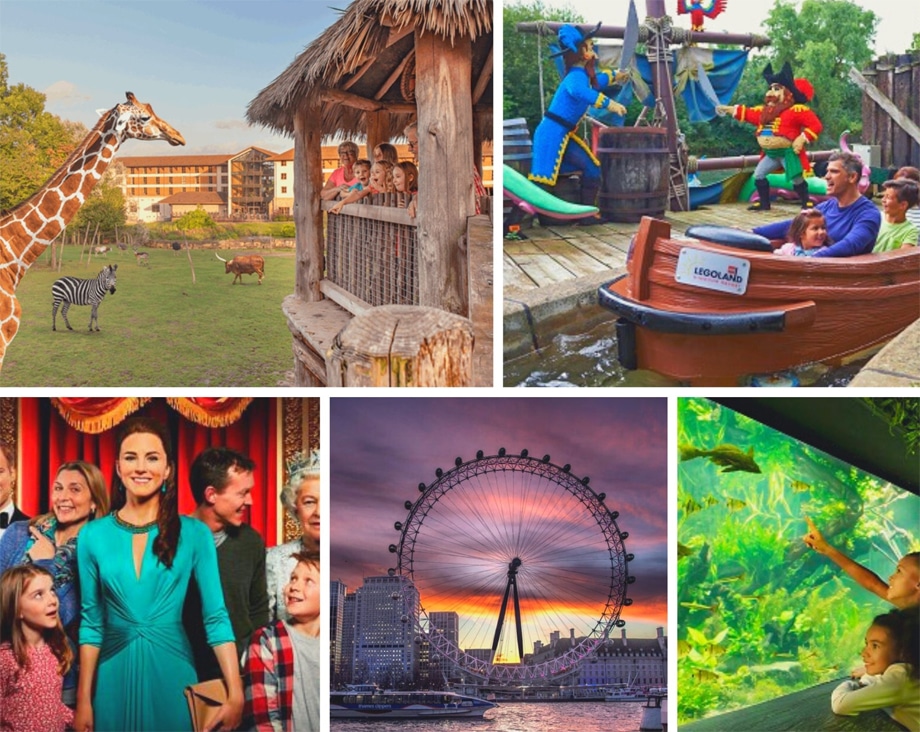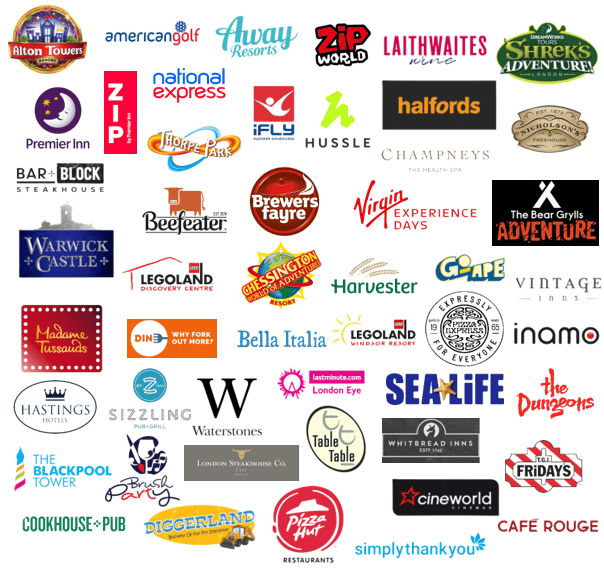 Spend Leisure Vouchers at
top UK brands
Valid at whole range of venues including: Merlin Attractions, Pizza Express, Premier Inn, Harvester, Away Resorts, Waterstones, Thorpe Park, Go Ape, Vintage Inns, Halfords, American Golf, iFly, Virgin Experience Days, National Express, Champneys and loads more.
People just need to turn up at their desired location and use the Leisure Vouchers Gift Card like any pre-paid cash card.
How to
gift Leisure Vouchers
Leisure Vouchers Gift Card can be purchased as either a physical Gift Card or as an eGift Card.

The eGift Card is an Instant voucher delivered straight to you or your colleagues' email. It can be used just like cash and will get the recipient loads of fun days out, shopping trips and meals!