Liven up your employee's work-life balance for Christmas this year and encourage your people to learn new skills and get inspired with new endeavours. Here's a round-up of our best new experiences you can gift as a corporate reward for Christmas to increase employee engagement and motivation.
1. Chocolate Bar Making Workshop for Two at York Cocoa Works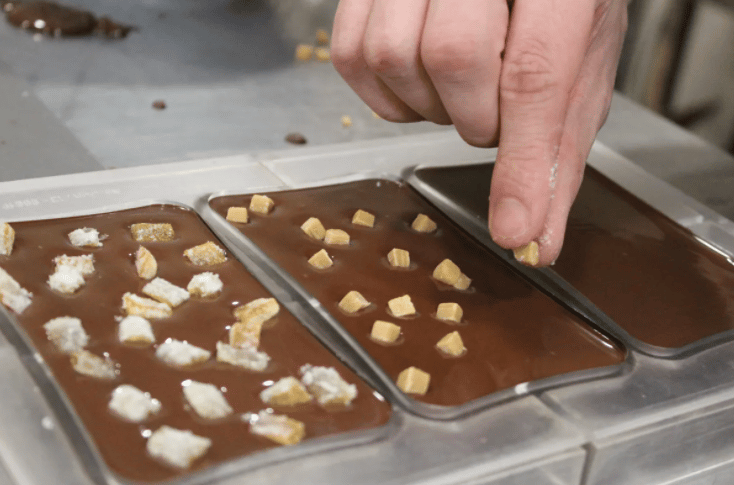 Looking to gift the sweet tooth within your company? People will discover the fascinating secrets of being a master chocolatier with the Chocolate Bar Making Workshop for Two at York Cocoa Works. Home to the world's most famous chocolate bar the Kit Kat, your colleagues will experience first-hand the city's love for all things cocoa as they'll craft their very own chocolate using rare flavours. The session begins with a lesson on the factory's origins of cocoa and the manufacturing process that takes place on site. Participants will try a selection of mouth-watering white, milk and dark chocolate before choosing the chocolate to mould, flavour and design into a chocolate bar. Beautifully wrapped, each participant will take home their finished creations to continue satisfying their sweet tooth long after the workshop is over. A perfect festive treat.
2. Indoor Virtual Golf Experience with Refreshments for Two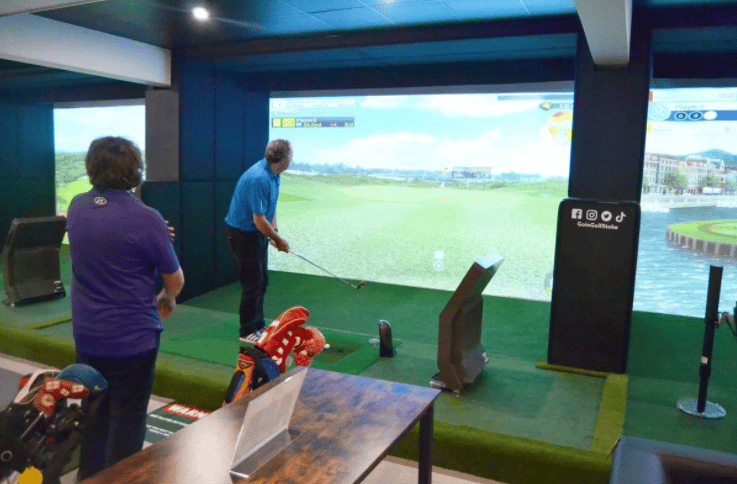 Reward a round of golf with a difference with this Indoor Virtual Golf Experience for Two, exclusive to Virgin Incentives and Virgin Experience Days. Your colleagues will be staying away from the cold this winter by heading to one of the biggest indoor virtual golf centres in the UK, where they'll experience market leading golf simulator Golfzon. The dedicated staff will take them through the system and how to use it, before giving them the choice of warming up on the virtual driving range or going straight onto the course. Your team will be able to take their pick from 190 virtual courses including St Andrews, Pebble Beach and PGA National. To help fuel their golf game, your colleagues will be given a choice of drink each from the menu. At the end of the session, they'll have unlimited access to the Midland's biggest premium putting green on the first floor.
3. West End Theatre Supper Club with Top Seats and Two Course Meal for Two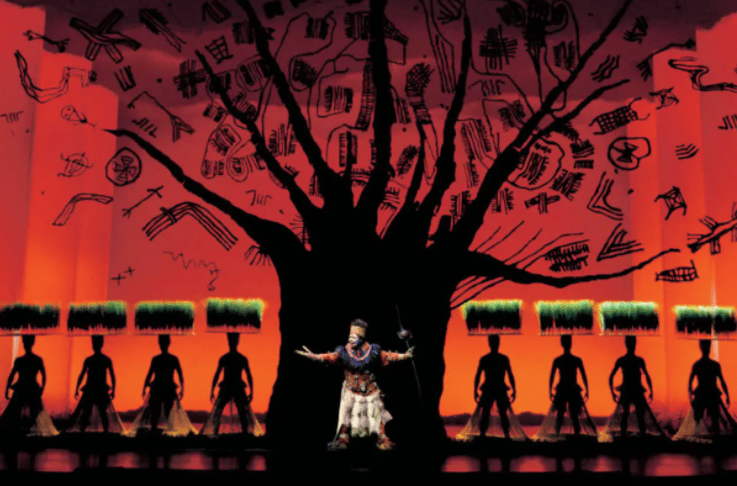 Let your employees discover London's captivating West End with this Theatre Supper Club including a two-course meal and welcome drink for two. The memorable evening kicks off with a two-course meal and welcome drink per person at one of the hand-picked restaurants; The Delaunay or Blacks. Once the tasty meal is finished, it's off to one of London's fabulous West End theatres for the main attraction. Upon entering the theatre, your employees will enjoy prime seats in the top stalls or dress circles. There are a variety of performances to choose from including long-standing successful productions and new shows that have already made a splash in the theatre scene.
4. Visit to Nottingham Castle and Afternoon Tea for Two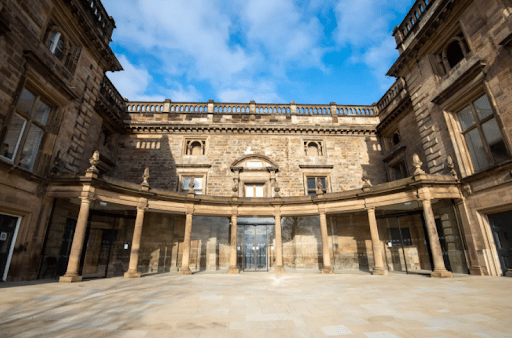 If your colleagues love history, then this experience will be a fantastic gift for Christmas with a Visit to Nottingham Castle and Afternoon Tea for Two. Your colleagues will step back in time and journey through 1,000 years of the Castle's history. They'll discover world-class collections of fine and decorative arts in the Creative Galleries and experience three of Nottingham's most rebellious and bloody episodes in the Rebellion Gallery, which tells the story of the people of Nottingham and their inherent rebel spirit. As part of this experience, the participants will also enjoy an afternoon tea for two in the Terrace Café. Tucking into a tasty selection of sweet and savoury treats, including freshly baked scones with strawberry preserve and Cornish clotted cream, a mini patisserie selection and freshly prepared finger sandwiches, all accompanied by a pot of Manor House loose tea.
5. Silent Disco Christmas Party Walking Tour for Two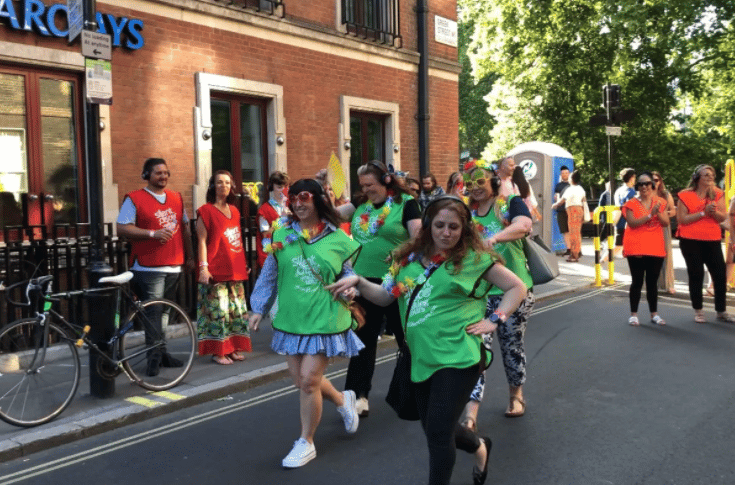 For those team members who like to get their groove on and blast away those winter blues with the Christmas Party Walking Tour for Two, exploring London's hidden and unusual lights and sights.The fun-packed tour will journey around some of the capital's most magical Christmas lights, whilst listening to a specially selected playlist via a special headset. Your colleagues will be getting festive with a selection of Christmas songs, from popular smash hits to Christmas classics. Along the way, the friendly and knowledgeable guide will entertain with unrivalled hilarious commentary, guaranteed to get everybody feeling festive. Ideal for groups, friends, families and even office parties, this walking tour is sure to be unforgettable.
6. Controversial Statues and Monuments of London Walking Tour for Two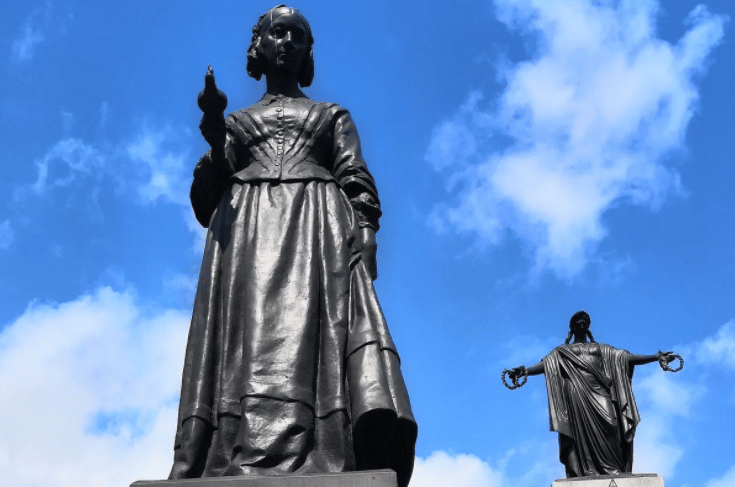 The Great Statue debate has gripped the world for years and this Controversial Statues and Monuments of London for Two is a chance to weigh in. Your colleagues will be faced with questions on whether statues should remain standing despite deep resentment and representing a significant part of history. This unique, historical walking tour will introduce some of the most interesting, unusual and divisive statues in London, bringing figures back into the light. This refreshing take on the capital's rich history will encourage your team to look up to see monuments hidden in plain sight and allow you to reflect deeply on what they've seen. From dedications of love to demonstrations of power, no monument or statue will be unturned. For your team members who love to look beyond the famous sites, this offers the perfect day out as well as a chance to meet like-minded people.
7. Discover Smart Phone Photography Course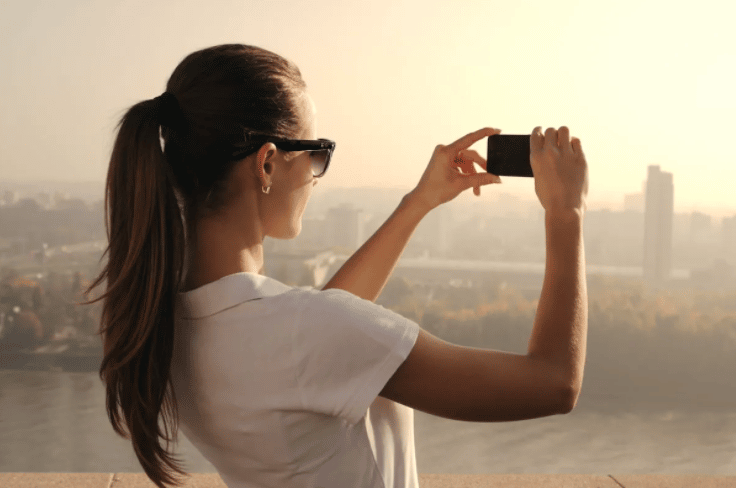 A fantastic gift for the photography fanatics in your team who will love to discover the power of their smartphone's camera with this half-day photography course led by an award-winning photographer. Suitable for anyone who wants to get to grips with their phone's camera settings, this course will develop creativity and teach how to maximise the phone's photography functions. The interactive presentation and demonstration will cover a variety of topics from techniques to strengthen the compositions to how light can add mood. Your team members will also tackle some of the more advanced settings for shooting in challenging lighting environments such as low-light and bright day, as well as Portraiture, Still Life and Landscape Photography. By the end of the course, they'll be able to confidently use all of the key photographic settings of their phone and be inspired to get creative.
8. Bakery Masterclass and Three Course Meal for Two at Macellaio RC – Teatro della Carne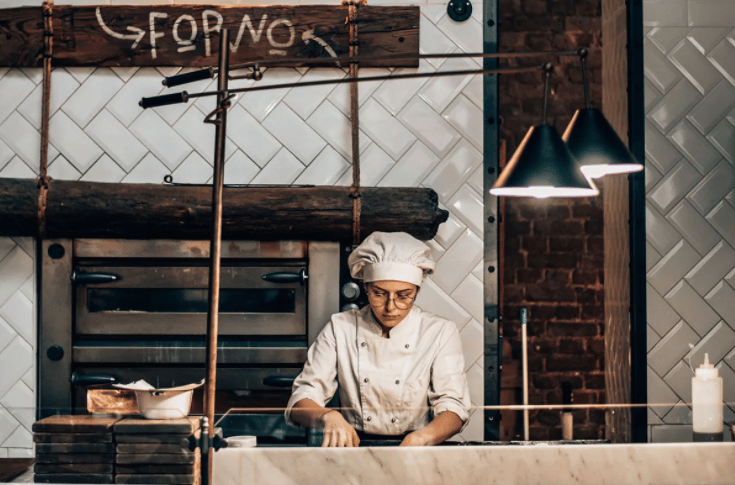 Putting on a show without barriers, reward your colleagues and let them discover what happens behind the scenes with this Bakery Masterclass followed by a Three Course Meal for Two at Macellaio RC – Teatro della Carne. Led by the executive chef and head baker, the three-hour class will begin with a brief history behind acqua e farina (water and flour) before revealing the in-house daily production processes of charming dishes from the bakery. Your colleagues will learn about the queen of the bakery focaccia as well as the importance of rising and bread maturation. They'll be treated to the true taste of Italy with a three-course set menu against the backdrop of the dramatic and theatrical in-house butchery and bakery. This experience is a Christmas gift to remember .
9. Get Creative with a Fun Painting Class for Two at Brush Party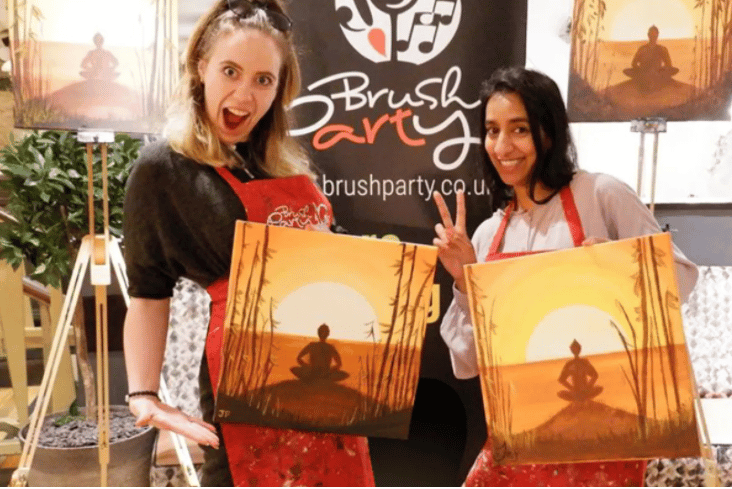 Your employees can join the UK's 'Paint and Sip' experts, ready to Get Creative with a Fun Painting Class for Two at Brush Party. Available at a choice of venues located across the UK, the event is sure to be a real winner this Christmas. Your employees can buy a drink from the bar, settle down to their canvas and channel their inner Van Gogh. Suitable for all abilities and with all equipment provided, the blank canvas will be transformed in approximately 3 hours, made all the better by good company and music to help inspire fantastic creations.
10. Deluxe Visit to The View from The Shard with Champagne, Photos and Guidebook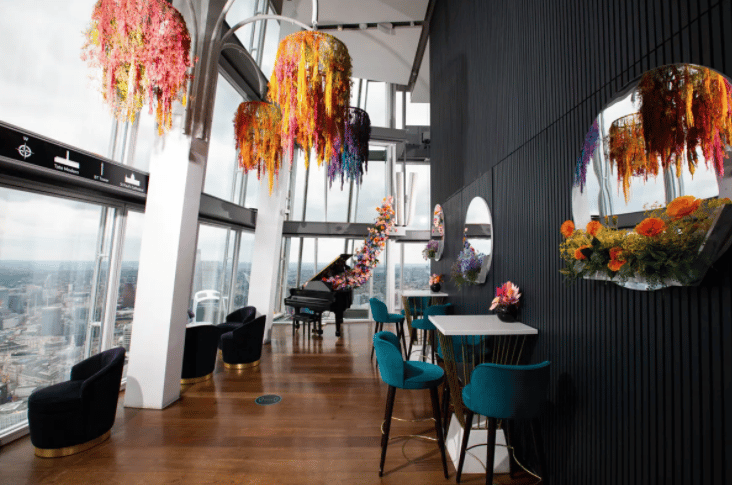 This is the perfect Christmas gift for those in your workplace who want to experience London's most spectacular panorama on an extraordinary day out with this Deluxe Visit to The View from The Shard with Champagne, Photos and a Guidebook for One. An icon amidst the city's skyline, Western Europe's tallest building is renowned for its magnificent architecture, 5* hospitality, and sweeping 360-degree views across the city below. Taking in the sights, both in Level 69's indoor viewing gallery and on Level 72's spectacular open-air platform, offering views for up to 40 miles in every direction. Your colleagues can revel in the striking themed-installation of Shard's Avant Garden as they enjoy either a signature cocktail, mocktail or glass of Moët Champagne. As part of this package, they'll also receive a guidebook and digital photos to take home as souvenirs of a special day.
If you'd like to gift any of our best new experiences as a corporate reward or gift for Christmas, or want to find out how we can support your employee engagement program, give us a call on 0330 111 3030.