We fully understand that for employees, it's a great feeling to be recognized, valued and rewarded. We make that happen, with flexible corporate reward solutions based on an unrivaled range of experiential rewards – whether you have 10 employees or 10,000.
Over 5000 US Experiences
We handpick every experience we offer in the U.S. and can ensure your employees or clients will have fun and truly memorable experiences.

We believe that life's about collecting more stories, not more stuff. For more than 15 years in the US, we've been on a mission to spread the magic of experience gifting across the US – from life's big bucket list moments like skydives and supercars, to wine tastings, spa days, food tours and beyond.

With thousands of extraordinary, nationwide adventures to choose from, we believe it when we say we've got a unique gift for everyone!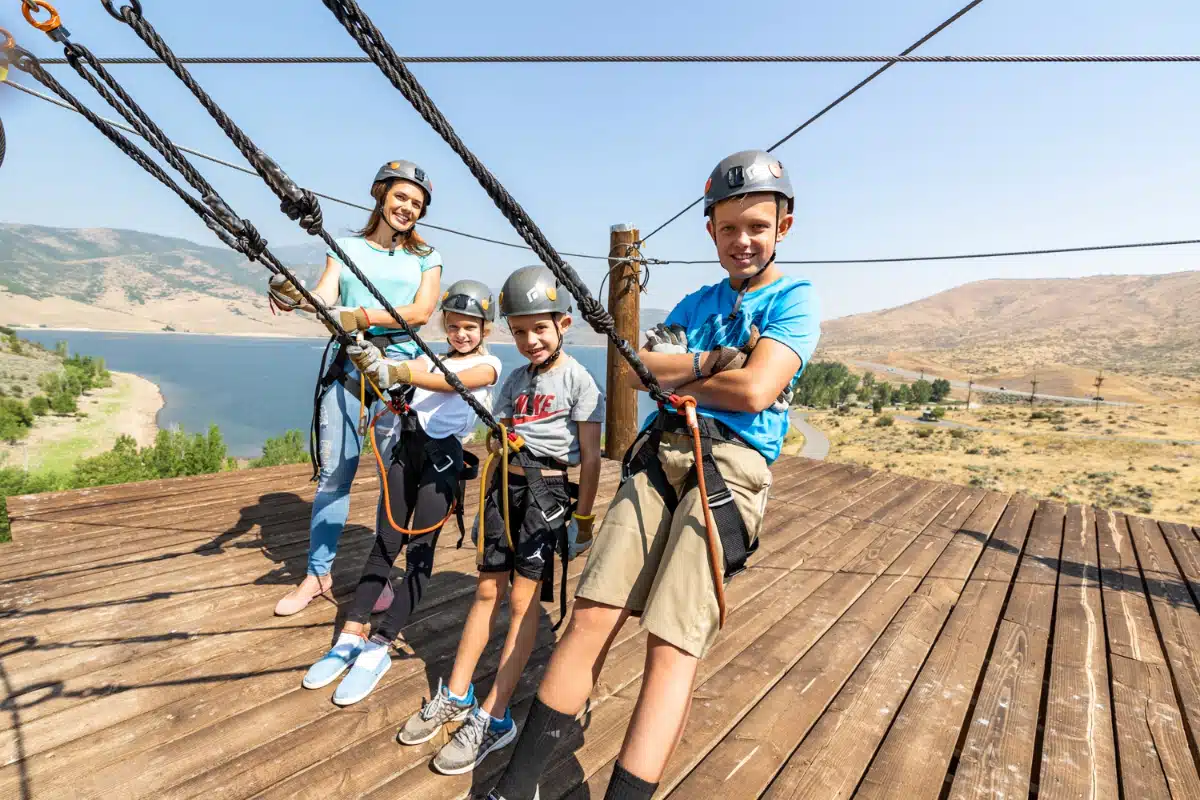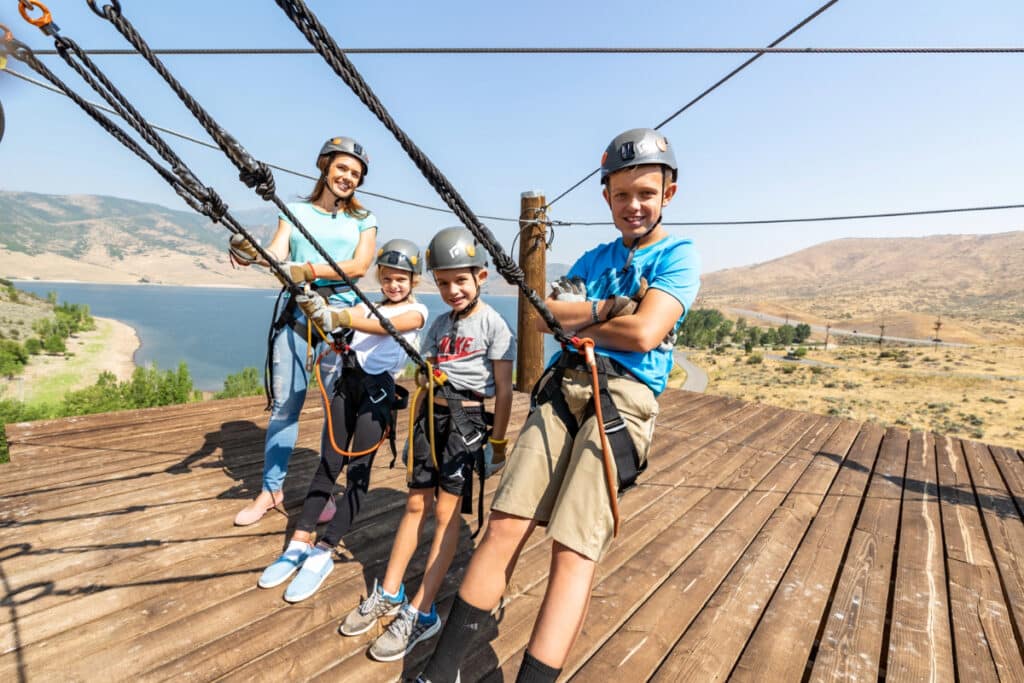 Through our eGift Card your recipients will be able to choose from adventure activities, driving experiences, spa pampering, scenic cruises and so much more.
With access to over 5000 experiences, you simply load from $5 – $5,000 per card – and there is no expiry, so your recipient can keep hold of the gift card for when they are ready to use it.

Experiences are nationwide and affordable, and with loads of experiences for two people, your rewards will go even further.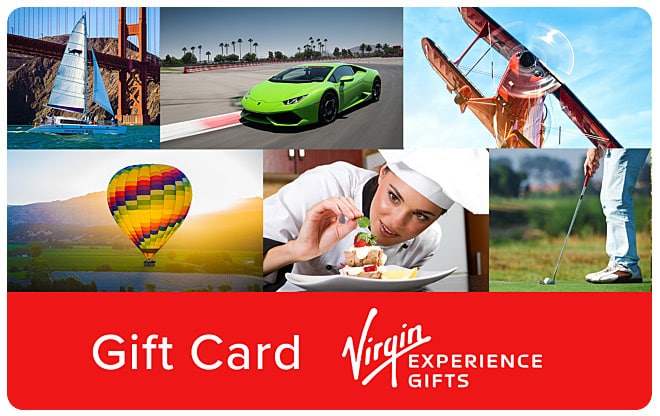 Gift Popular US Experiences
Here's some inspiration of our most popular experiences that people can enjoy for $50 and less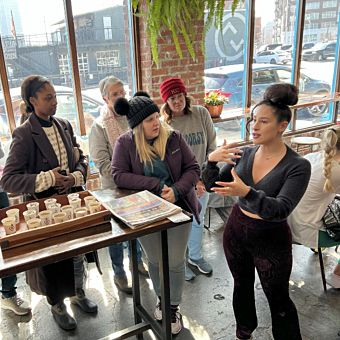 Java Jaunt: An Urban Coffee Adventure
Enjoy a 3.5 hour highly caffeinated look at Kansas City! Along the way, sample different coffees at Blip Roasters, tasting the varied flavor profiles and getting a sense of what makes great coffee. Sample Hawaiian influenced coffee while learning about the beloved Hi Tides cafe. You'll ride on the quaint and cost KC streetcar, enjoying a look at the cityscape as it rolls by.

Discover more >
Discover more >
Weekend Visit to The Forge Adventure Park
Join family and friends to explore a wide array of activities, with this weekend adventure pass!

There's a one-of-a-kind jungle gym with 30 elements is a playful paradise for kids. Laser tag is the ideal group activity, whether you want to compete together or pick sides. A realistic soundscape will elevate the laser-based battle.
Discover more >
Discover more >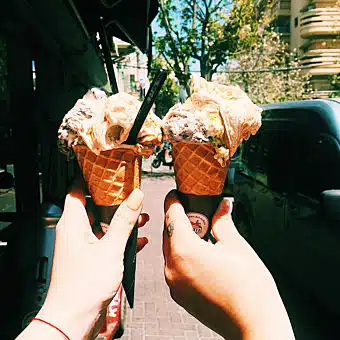 Downtown Ice Cream Tour
Whether you're a Portland local or a first-time visitor, this 2-hour Ice Cream Tour is the perfect way to explore the city's sweet side. You'll stroll through the city alongside a knowledgeable guide and step inside some of Portland's best ice cream and gelato shops. Using local ingredients, you'll fall in love at first scoop! In total, you'll sample up to 12 different flavors.
Discover more >
Discover more >
Here's some popular experiences for $100 and less…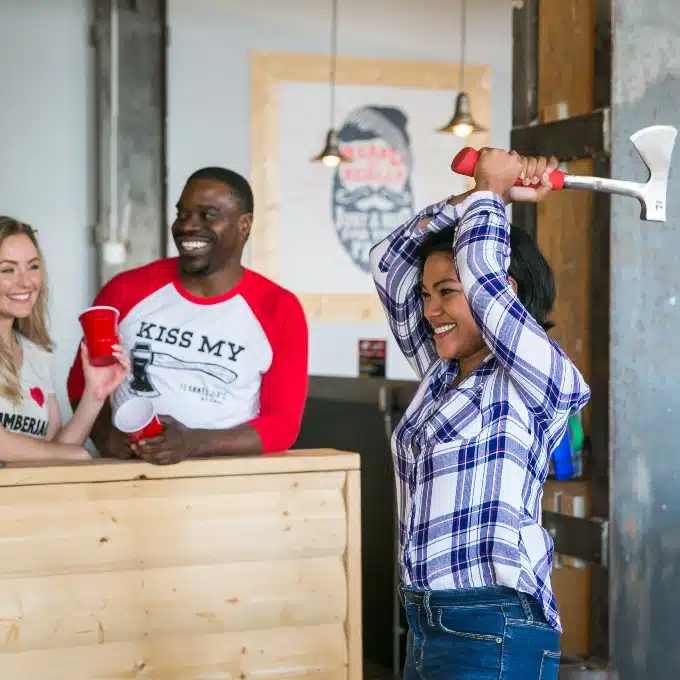 Axe Throwing Date Night For Two
Grab that special someone for this Axe Throwing experience in Grand Rapids! Begin your experience with a quick safety overview and lessons from a team of expert lumberjacks. They'll also teach you a variety of axe throwing games while making sure both of you master your axe throwing technique. Before you know it, you'll be hitting the bullseye like pros!
Discover more >
Discover more >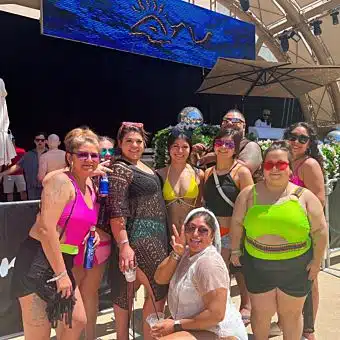 Ultimate Vegas Pool Party Experience
On this party tour, you'll visit three of the top day clubs that Sin City has to offer. Tour options include such illustrious venues as Stadium Swim, Wet Republic, Tao, Marquee, and more. These tours are run with small groups, so you can have space to stretch out and dance! Your hostesses are on hand throughout your tour to ensure you have the most fun possible.
Discover more >
Discover more >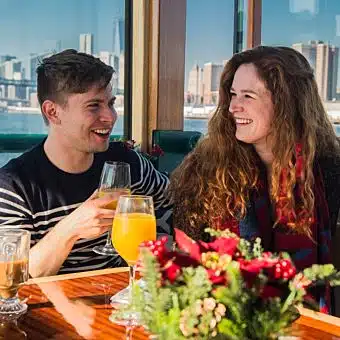 Delicious Brunch Cruise on Boston Harbor
Dine on a gourmet brunch buffet while sailing across Boston. The 2 hour journey begins at Rowes Wharf aboard the Northern Lights, steamship. Take your pick of cozy seating and feast on smoked salmon, bagels, eggs, potatoes, chicken apple sausage, and more! Admire waterfront views of the Boston skyline, Fort Warren, Bunker Hill Monument, and much more.

Discover more >
Discover more >
Here's some of our top of the range experiences
that you can gift under $500…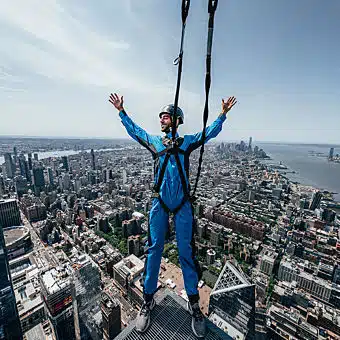 City Climb Experience at Edge New York
During this one-of-a-kind adventure, you'll ascend to the crown of 30 Hudson Yards – one of the tallest skyscrapers in New York City!

You'll scale the crown of 30 Hudson Yards, climbing a 45-degree angled staircase, and then lean out over the edge, bring higher than anyone else in New York City. Discover one of the Big Apple's most exciting, unique, and thrilling experiences with the City Climb at Edge New York! It's an adventure unlike any other in the world!

Discover more >
Discover more >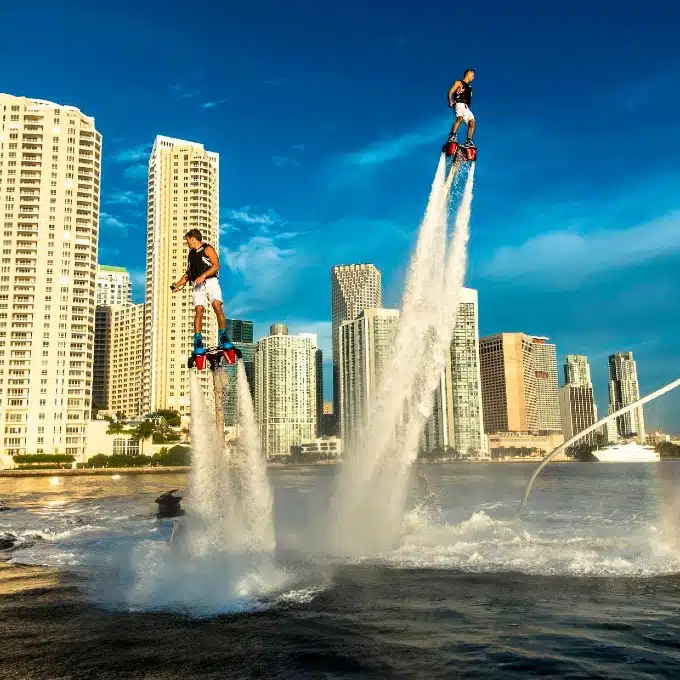 Epic Flyboard Adventure Above Biscayne Bay
Experience the thrill of flight as you ride the waves and propel yourself up into the air aboard a zippy Flyboard! Your 20-minute lesson begins near the shores of Biscayne Bay where you'll meet your expert guides and instructors. After a brief overview, you'll strap your feet into the Flyboard and get ready to soar!

Feel the rush of adrenaline as you rise higher and higher into the air. Your instructor will teach you how to steer, float, free-fly, and land like a pro.
Discover more >
Discover more >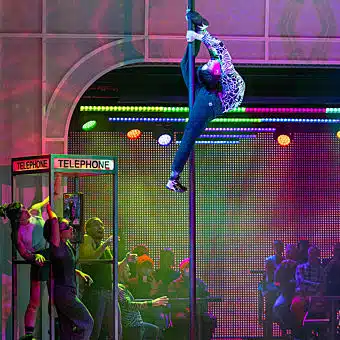 Ultimate Circus Adventure: Two Tickets to "Dear San Francisco" with VIP Food, Drink, and Souvenir
This 90-minute show is full of heart-pounding excitement, death-defying acrobatics and electrifying energy! Experience a thrill of delight as the lights begin to dim inside the historic Club Fugazi. The live show will take you on a journey, where busts and booms come to life in a mesmerizing aerial showcase.
Discover more >
Discover more >
Experiences are fun, memorable, personal, and great for sharing with family & friends
Every day we're helping employees & customers across the US to get out there and do something extraordinary. Our US experiences & egift cards are perfect for Employee Anniversaries, Birthday's, Prizes, Gifts, Customer Acquisition, Holidays, or ad-hoc rewards just to say, 'thanks' to well-deserved employees, teams and customers.

Great choice for everyone
From skydives and supercars, to wine tastings, spa days, food tours and beyond, our US catalogue is crammed with a never-ending choice of experience days.

No matter the size of your company we've got experiences to suit your budget.
Call +1-303-381-1720 complete the short form for a quote for your business and we'll be in touch to share how we can help you to gift exciting new experiences and unbeatable days out!




Contact Us
"*" indicates required fields