We're firm believers that the power of great gifting comes through giving experiences. Experience gifts are about making space for new discoveries, quality time together, with amazing stories for people to share and tell after going on the experience. Here are some of the best experiences in New York City and the surrounding area to gift or reward your employees.
1. City Skyline Helicopter Tour (Linden, NJ)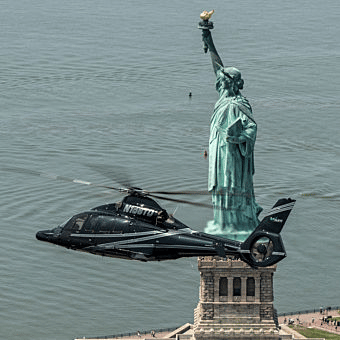 This unique flight departs from Linden, NJ for a 25-30 minute trip around Manhattan. Seeing New York City from the ground is amazing enough but imagine enjoying the famous city skyline from your seat in a helicopter! This Helicopter Tour is the perfect way for visitors and locals alike to enjoy a new and unique perspective of New York!
2. Wine Tasting Sail (North Cove Yacht Harbor at the World Financial Center on the Hudson River – New York, NY)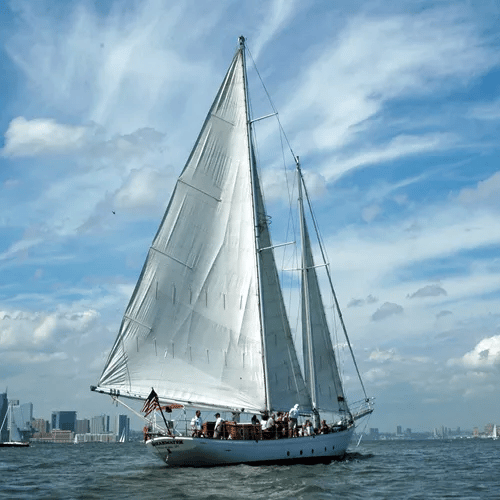 For a simply sensational way to experience NYC sightseeing with a glass of fine wine in hand, look no further than the Shearwater for a Wine Tasting Sail in New York! Tantalize your taste buds with a variety of hand-selected vino as you set sail across the waters of the Hudson River, giving you up-close views of Lady Liberty, Ellis Island and the skyscrapers.
3. NYC Pizza, Beer and History Tour (Greenwich Village – New York City, New York)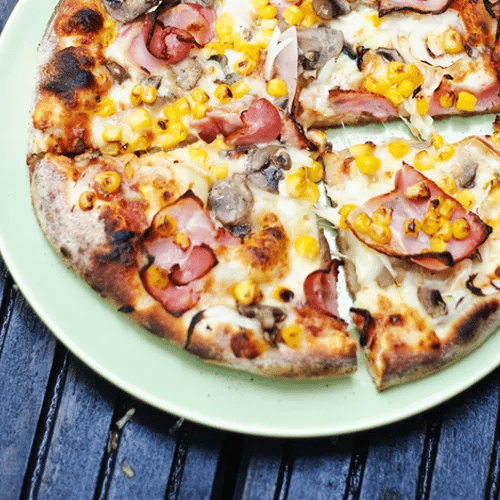 Discover the pizza pie favorites of Greenwich Village on the New York City Pizza, Beer and History Tour. The guide will lead you through the vibrant neighborhood, known commonly as "The Village" and introduce you to the best locally-owned pizza restaurants, former speakeasies, rich architecture and identify recognizable pop culture highlights.
4. 48-Hour NYC Sightseeing Pass (New York, NY)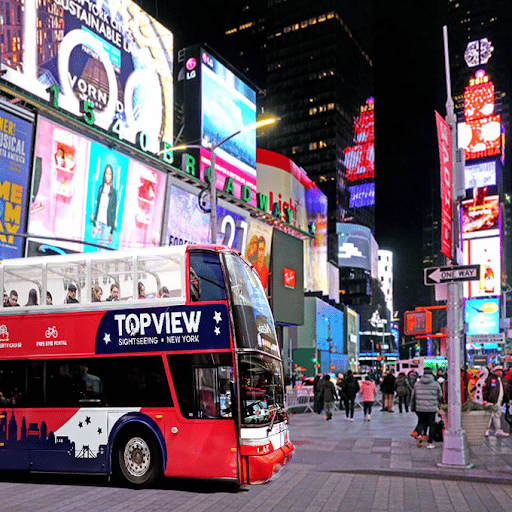 Have two days to spend in New York City? This incredible sightseeing pass lasts a full 48 hours, so you've got plenty of time to see all your favorite Big Apple sights! With 40+ stops across multiple routes, there's no better way to discover NYC than a double decker bus tour, where you can hop on and off at your leisure as you explore classic must-see sights.
5. Learn to Fly (Republic Airport – Farmingdale, NY)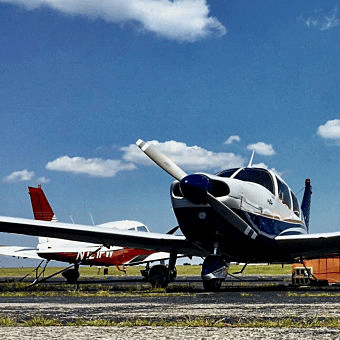 Ever dreamed of sitting in the pilot's seat of an airplane and soaring over the landscape below? This Learn to Fly experience in New York is the experience for you! After your safety debriefing, you'll climb into the pilot's seat of a Piper PA-28-181 Archer II and prepare for take-off. Your knowledgeable, experienced instructor will take you through the pre-flight inspection and prepare the plane for take-off and enjoy the wonderful sensation of flight.
6. Private Ninja Lesson (Yonkers, NY)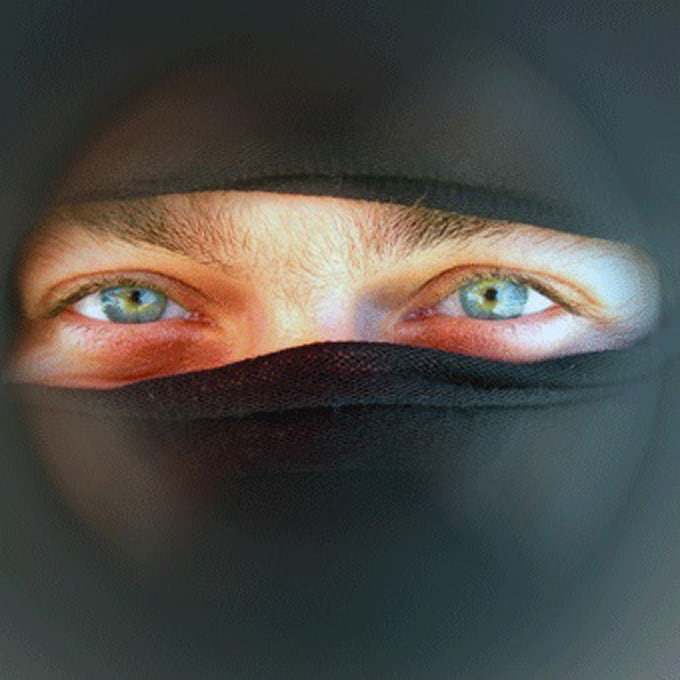 Learn about mysterious ninja warriors and martial arts in NYC at one of the oldest Bujinkan schools, affiliated with Bujinkan Hombu Dojo in Japan since the 1980's. Your Ninja Lesson is based on the martial art of ninjutsu also, called budo taijutsu. Budo taijutsu uses relaxed, natural movement, timing and control of distance to overcome an opponent's speed and strength.
7. New York Jet Ski Adventure Tour (Liberty Landing Marina – Jersey City, NJ)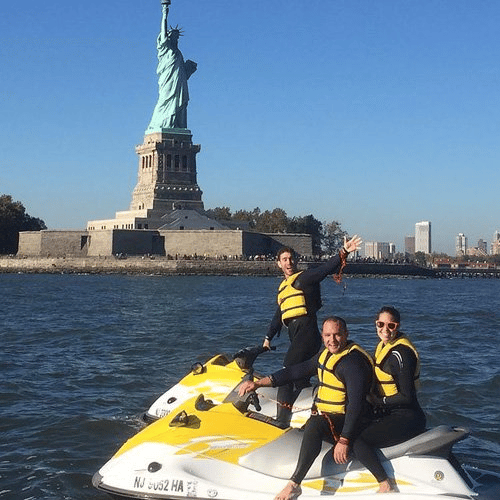 Feel the rush of wind in your hair and the spray of the sea as you take in one of the best experiences in New York City. For this tour, you will be driving a Yamaha VP1 or VP1 Sport watercraft, commonly referred to as a jet ski. Cruise past Ellis Island, the Statue of Liberty, the Brooklyn Bridge, the Freedom Tower, and more!
8. Golf Lesson with a PGA Pro (Medford, NY)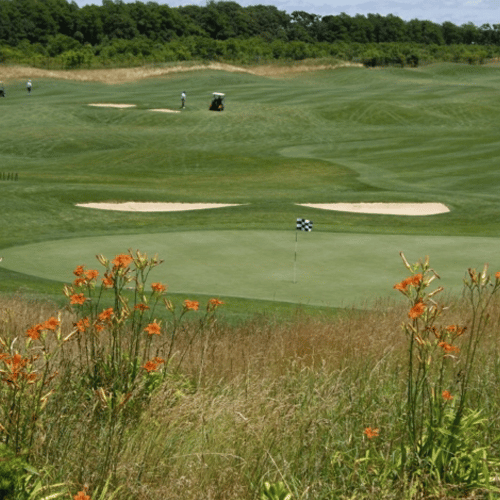 With a private lesson from a PGA Class A Professional, you'll discover techniques and strategies for improvement that would otherwise take years to learn. So whether you are looking to add distance to your drive, improve your short game, or learn how to finally hit your irons straight, your instructor will help you reach your goals.
9. Hells Kitchen Dessert Tour (Manhattan, NY)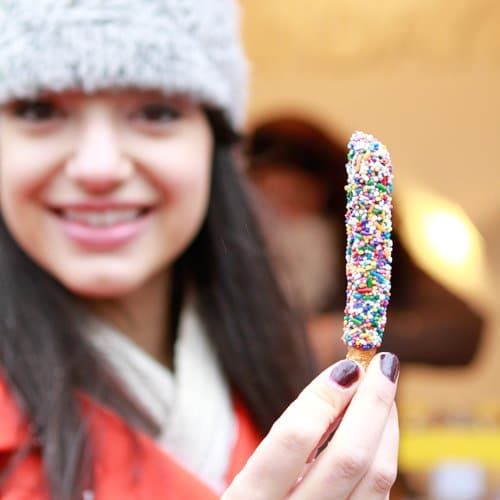 Explore Hell's Kitchen and discover some of the best sweets in New York City's busiest neighborhood on this tasty dessert tour! Your fun and knowledgeable tour guide will lead you through Hell's Kitchen where you'll enjoy tastings from at least 6 stops to sample sweets ranging from artisanal hand-crafted chocolates or traditional American pies to the best cookies in NYC.
10. Trapeze Lesson (East Meadow, NY)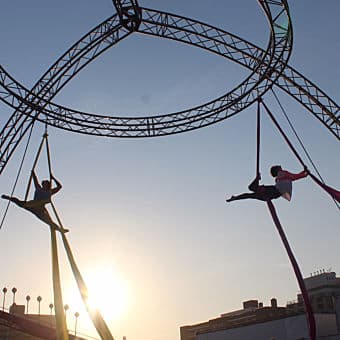 Dreamed of flying through the air or swinging by your knees? Well now is your chance with this trapeze lesson in New York! Once you learn the timing and the technique to get your legs on the bar and your hands off, you'll be sent up, up and away, to fly across to a catcher for the ultimate thrill in flying trapeze!
The Virgin Experience Gifts eCard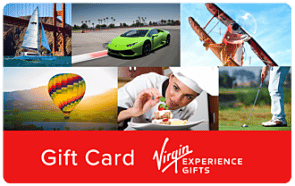 Not sure exactly what your colleagues might like? No worries at all, they can unlock the world of experiences with a gift card option by Virgin Experience Gifts so they can choose a gift that is truly unique and unforgettable. Your recipient will be able to choose from adventure activities, driving experiences, spa pampering, scenic cruises and so much more! We have experiences in New York City and all across the nation.
Virgin Incentives can support your reward and recognition programmes, Christmas gifting, work anniversary awards and more! Get in touch with us to see how we can help by calling +1-303-381-1720 or sending an email to corporate@virginincentives.com