Happy Birthday to us! Virgin Incentives has officially reached 5 years old and somehow the years have absolutely flown by since we first started bringing reward and recognition to everybody's attention. It all began when Virgin Experience Days decided to launch their corporate arm in 2004 to make the most of their fantastic products that would make unique and special corporate rewards and gifts. Since then we haven't stopped growing and have reached a number of remarkable achievements over the years.
Virgin Experience Days has had a corporate arm since 2004 but it wasn't until 2017 that the corporate department received a huge rebrand and Virgin Incentives was born. The past 5 years have been huge for us and we have experienced incredible success and reached amazing achievements so we thought it was only fitting that we take a look back to how Virgin Incentives came to be.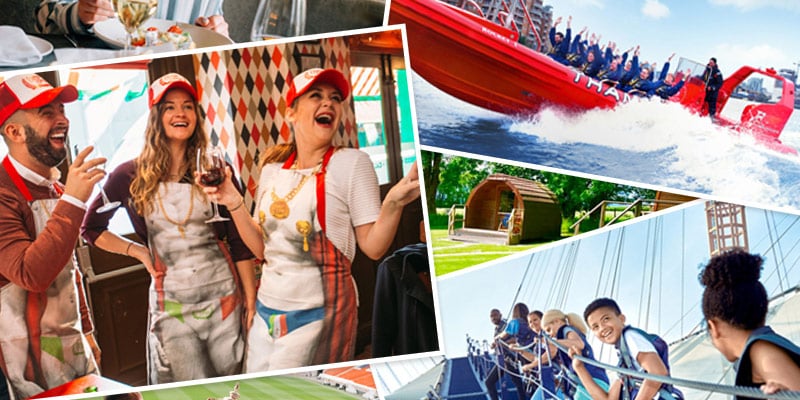 As mentioned, Virgin Experience Days already had a corporate side of the business that used their fantastic experiences and gift cards as part of their corporate rewards offering. Come 2017 and the business decided it needed to review its corporate arm, the products and services it offers as well as the direction they wanted to go. As a result, the whole department was rebranded and Virgin Incentives came to fruition. There would be more investment, more resources and more manpower to make Virgin Incentives a success, and 5 years later we managed to do just that.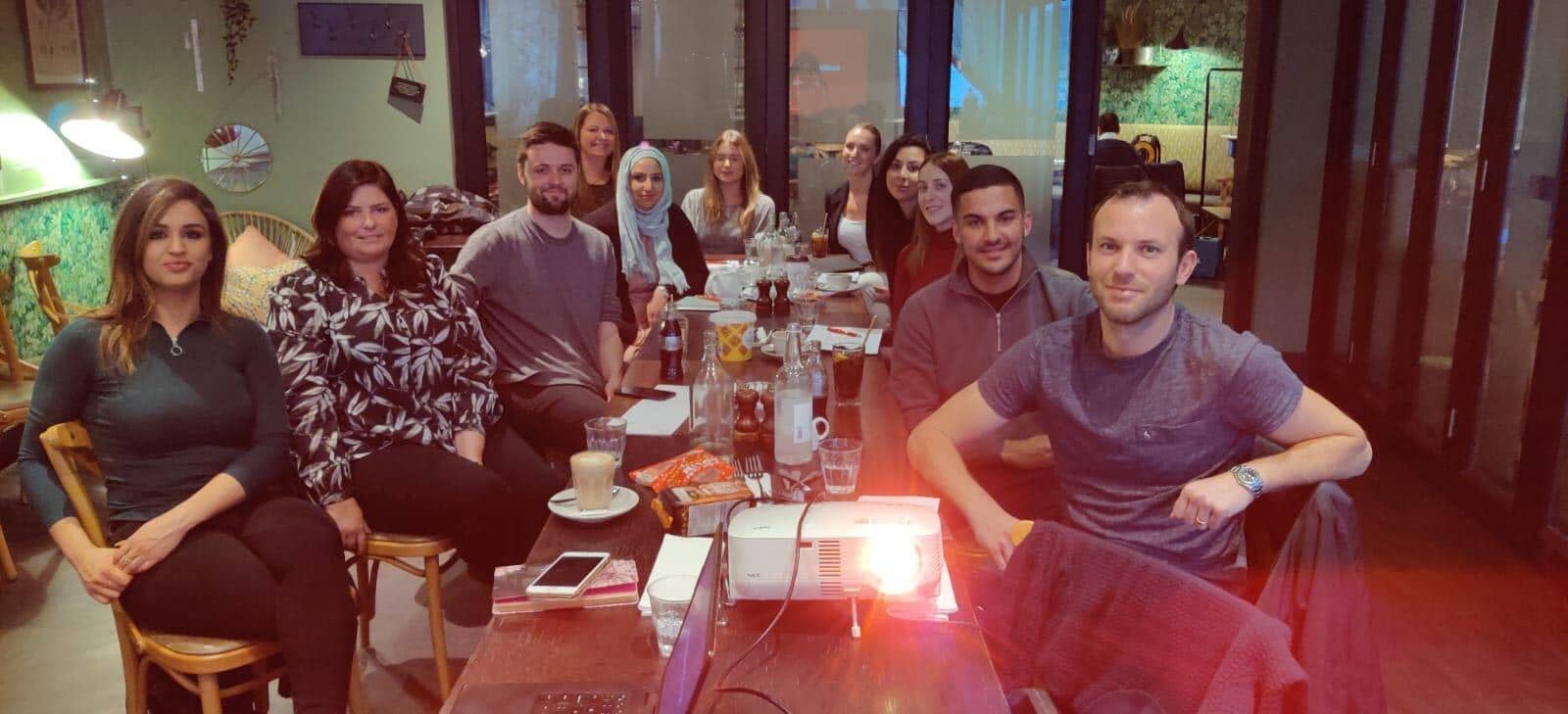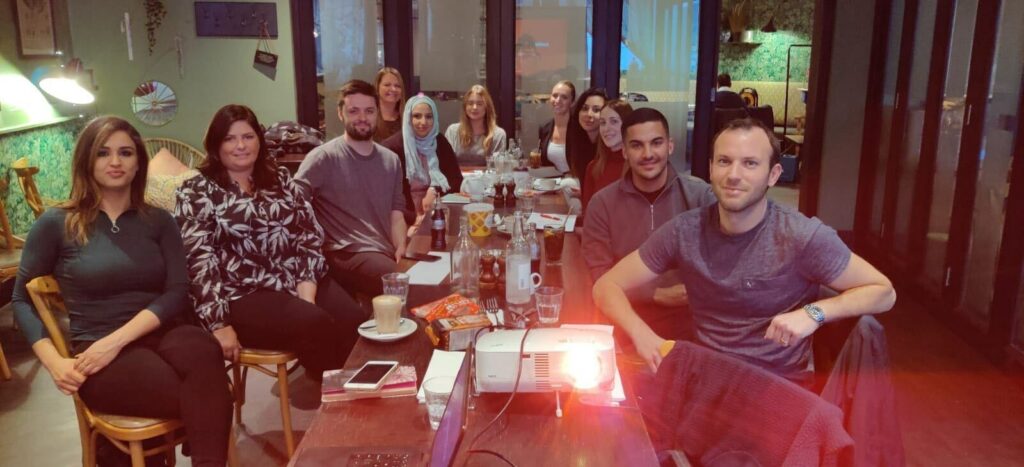 Over the past 5 years, we've grown as a team and achieved many wonderful milestones! Our key achievement is that we're now an international business – in early 2021 we expanded into the US and started offering experiences and incentive solutions across the US under the name of Virgin Incentives. This was a huge milestone for us.

Our 5 years of operation has recently been topped off by winning "Employer of the Year" 2022 Business Award at the Thames Valley Chamber of Commerce event in June.
This Award perfectly captures who we are and what we represent. 

The Award recognises organisations who demonstrate excellence in promotion and implementation of a learning & development culture and how its people and culture have contributed to outstanding business success! To win such a prestigious business award is a credit to our wonderful people, and the amazing work we all do as one team.

We were also proud runners up of "Excellence in Customer Service" and also "Business of the Year"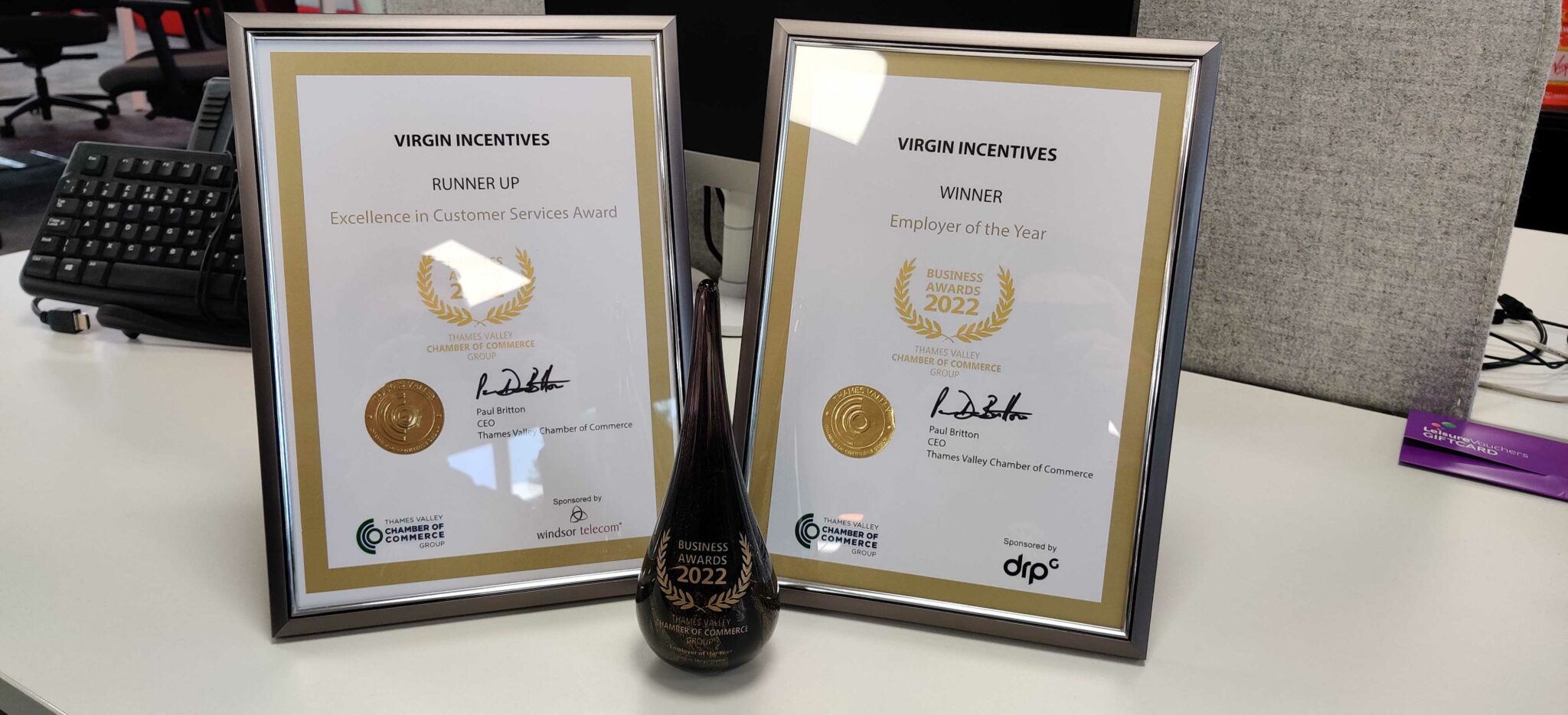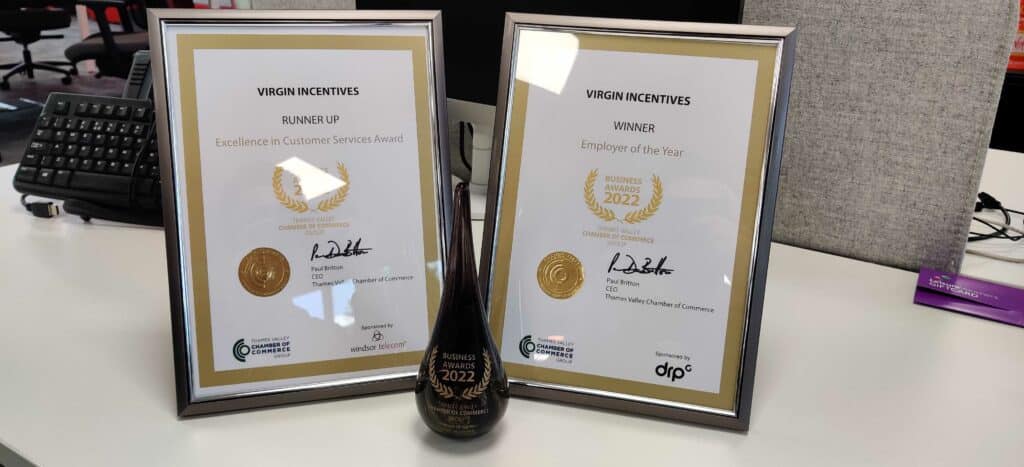 Our Head of Sales, Jess Hankers shared: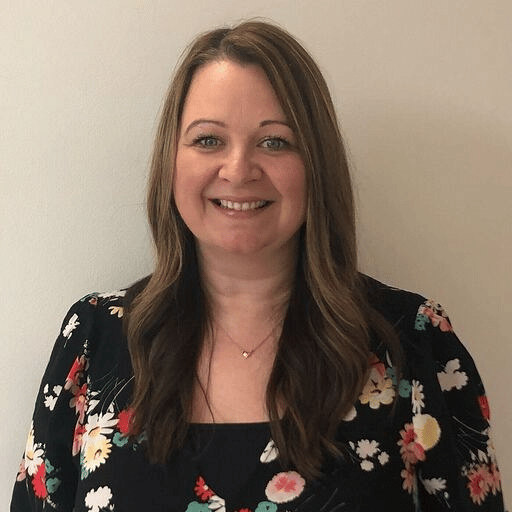 "The last 5 years we implemented and executed a robust strategy in which we set out to launch a new Virgin brand, continue to provide excellent service to our clients to keep them working with us, to be proactive with lead generation, disrupt the R&R industry with innovative and memorable rewards and be enjoyable to work with. We have improved and enhanced our technology and products, grown our team by 40%, launched in the US, increased our new business from 2% to 10% and have an in-house marketing team who have made a huge difference.

What I am most proud of is our people. Our team has grown and every single person has contributed to the success we are seeing today, they champion each other as well as own their roles and have bags of passion for our brands!"
Though we are proud of the last 5 years, we are ambitious and excited about our future. Our learnings from the past and our strategy for moving forward has put us in a great place, and we can not wait to see what the future holds – there is still so much for us to do. Watch this space!