Gift Extraordinary Corporate Christmas Gifts 🎄
Ensure your employees and customers feel genuinely valued, supported through the cost of living and rewarded with unforgettable experiences, this Christmas.

Experiences are memorable, personal, and simply great for sharing with family and friends.

They're easy for you to gift, easy to use, and there's plenty of gifting choices. Pick from physical gift cards, instant eVouchers, collection vouchers & lots more. Create magical moments through inspirational experience gifts this festive season!
Call 0330 111 3030 or fill out the short form for a quote, and we'll get in touch to discuss how we can support your Christmas gifting program.
Contact Us – Christmas Landing Page
"*" indicates required fields
Wonderful Gifting Solutions 🎁🎉
Gift a Memorable, Fun, Inspiring New Experience
From Michellin-starred dining, afternoon-tea and hotel escapes, as well as extensive supercar experiences, spas and skydives, we've got experiences for everyone – so you can help people do what they most love!
We offer thousands of experiences suitable for all personality types, budgets and tastes! Our variety ensures that people will find the perfect experience to explore new activities, discover hidden passions, and create memorable moments that resonate with them personally.
Virgin Experience Days Gift Card
Treat employees and customers to a Virgin Experience Days
Gift Card.

Decide how much you would like to load from £5 – £2,500 and if you would like this delivered as a physical gift in the post, or an e-voucher delivered straight into to your recipients inbox.
Recipients can then choose which type of experience they'd like to book for themselves, or with their family & friends. They will have 12 months to use their gift card and book an experience they can look forward too.

From getting behind the wheel of a supercar, to relaxing in style at a luxury spa, or enjoying a short break, to Michelin-starred dining and hotel escapes, we've got all the bases covered.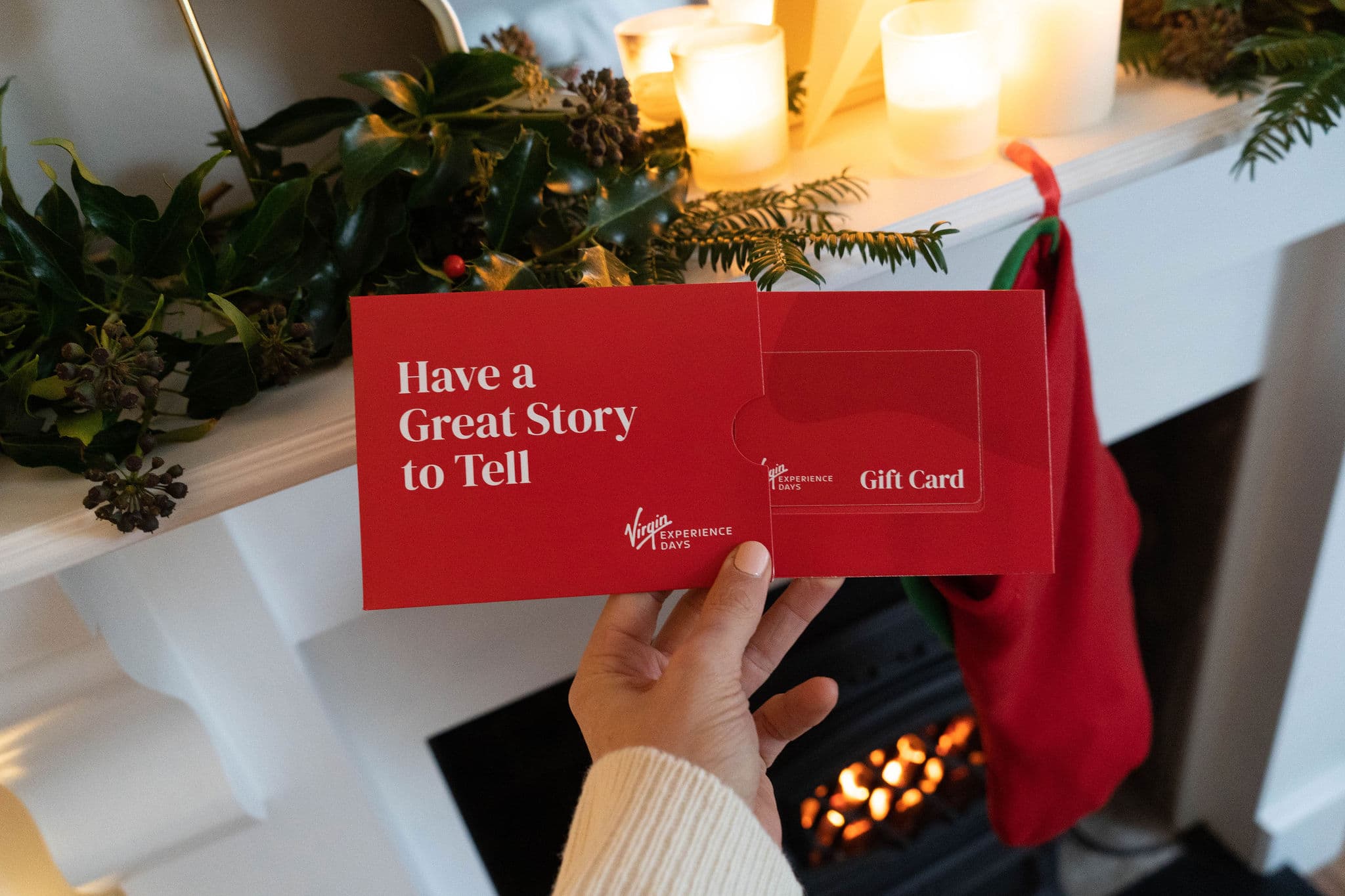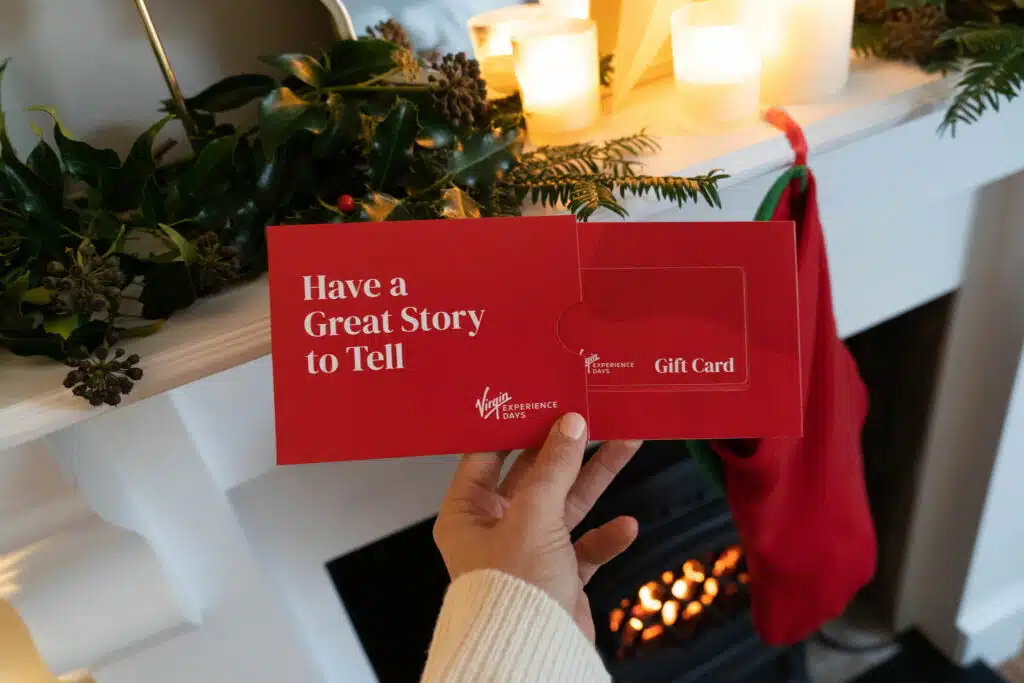 Virgin Gift Card:
Exclusive Access to Virgin Brands
Perfect for extra special & high end rewards, treat people to exclusive access to the wonderful world of Virgin. From cruising the high seas or jetting off for a holiday of a lifetime, the Virgin Gift Card is a ticket to the truly extraordinary.
It's welcomed at Virgin Atlantic, Virgin Holidays, Virgin Balloons, Virgin Wines, Virgin Pure, Virgin Experience Days and the luxury world of Virgin Limited Edition.
Simply load from £5 – £4000 and decide if you'd like this delivered as a physical gift card or an e-voucher. Your recipients will then have 24 months to spend their gift card.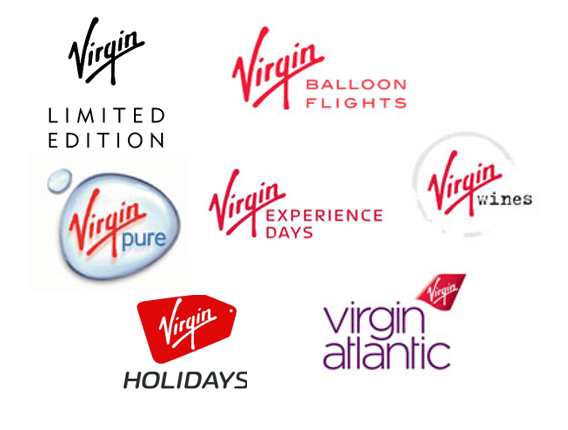 Festive Christmas Hampers
If you fancy gifting a hamper, we have the traditional choices like Cheese Hampers or there's Cartwright & Butler, Alcohol Hampers, and Sweets & Treats Hampers.
But there is also the Non Alcoholic Hamper, the Fruit Hamper, Tea & Coffee Hampers, Postal Hampers and for pet lovers, there's the Pet Hamper.
In short, delicious goodies for all tastes and fancies.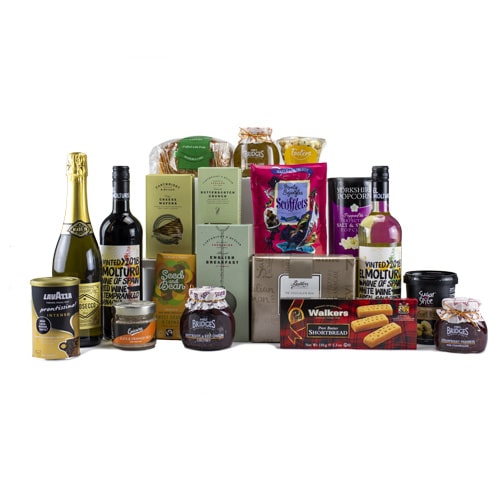 We understand that people want much more than money from their work, people want to feel special and valued – and that's our speciality
4000+
experiences
Fine dining, hotel escapes, supercar days, spas, skydives & more

Instant delivery
e-vouchers delivered straight into an inbox or send a fantastic gift card

Free exchanges
People can swap an experience to something new – hassle free

Create happy memories
Give the gift of happy memories through new and fun experiences

Tracked delivery
Efficient order processing, fullfilment, tracked delivery & digital delivery options

No contracts, No management fee
We don't charge any additional fees

High Quality Virgin Presentation
Premium packaging available