Multi-Choice Collection Vouchers
Our multi-choice collection vouchers are perfect for giving people the freedom to pick their own reward. Pick your theme or price point and reward away, with a wide range of experiences for one or two people.

As an added bonus, the price isn't included on the voucher, so the selection of experiences included with each voucher speak for themselves.
Get the fun started
Hundreds of once-in-a-lifetime experiences, treats, thrills and adventures are ready and waiting to delight you. Available in values from £25 to £1000, each voucher is your ticket to a world of fun treats and days out. Your recipient will have 9 months to choose an experience, then another 9 months to book – so there's plenty of time to pick the perfect reward!
With a choice of 155 experiences, this gift voucher can be exciting, relaxing, adventurous or tasty!
With an assortment of options from energy treatments to walking tours and afternoon teas in impressive locations to glamorous photoshoots, this gift voucher is sure to bring a smile to anybody's face
With a choice of 155 experiences, this gift voucher can be educational, sporty, touristy and thrilling!
Bungee jump or abseil, cook or enjoy being pampered. Feed the lemurs, trek with llamas, burn some rubber or drive a dumper truck… this is the Scarlet Collection an ideal gift for anyone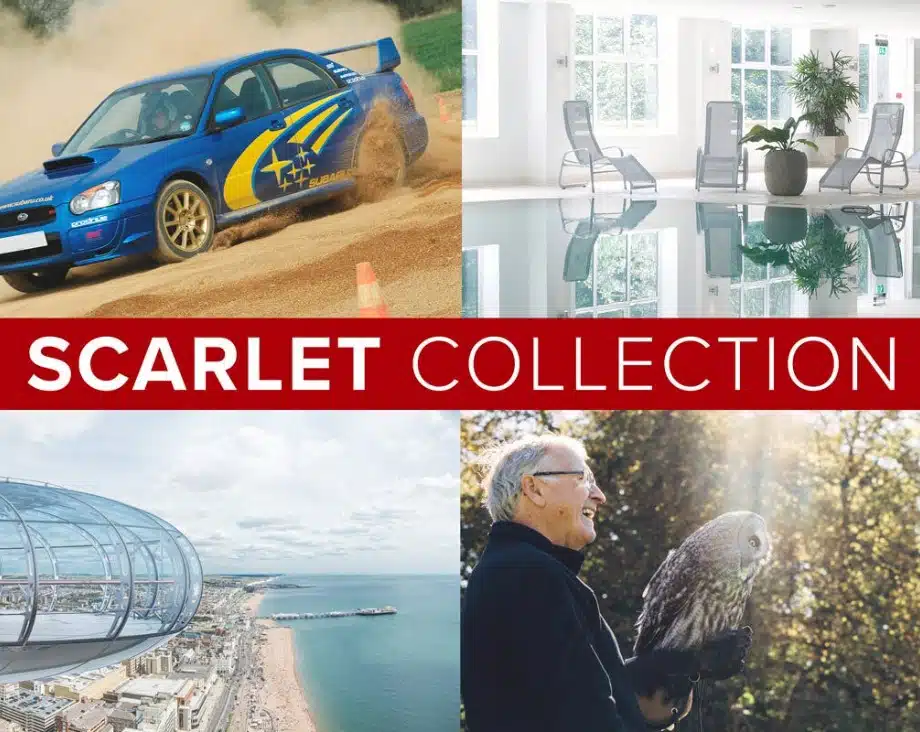 With a choice of 45 experiences, this gift voucher is a great pick for aviation fans, lovers of luxury or someone who could do with a hotel break
Options include soothing spa experiences, one night escapes, a helicopter ride and even a Big Cat encounter. Let the recipient make the decision and relax in the knowledge that you've given them the best gift they'd probably never ask for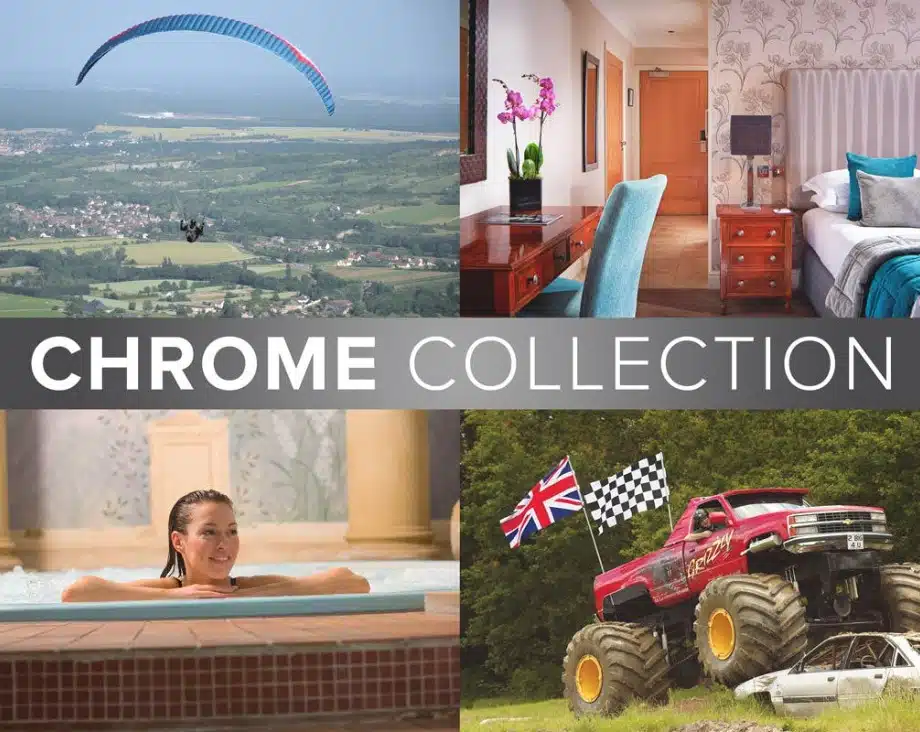 With a choice of 80 experiences, this gift voucher offers a huge range of interesting and entertaining experiences!
The recipient could dine with tigers, fly high in the sky or get their blood pumping with a thrilling white water rafting adventure. The list includes many relaxing experiences too such as pamper days and wine courses, so if you're looking for a unique gift for someone special, then this is definitely it.