Alcotraz
Virgin Incentives and Virgin Experience Days go hand in hand. Experiences are our expertise, and every day through Virgin Experience Days we're helping customers across the UK get out there and do something extraordinary.
A moment with Alcotraz
Reward and recognition is all about acknowledging exceptional performance and encouraging specific values or behaviours. It's been continually proven that high quality rewards and recognition are a great way to motivate and engage employees as well as business clients. Our Supplier Spotlight series, introduces you to some of our amazing experience suppliers that help us offer appealing incentives and memorable corporate rewards. One such supplier is the immersive one-of-a-kind drinks experience provider, Incentive Productions and their 5* experience, Alcotraz.
Inspired by Hollywood film and TV that have popularised the jail genre, the Alcotraz experiences offer far more than a run-of-the-mill cocktail night. With venues hidden on London's famous Brick Lane, in the centre of Manchester and the Brighton seafront, companies can gift their employees or customers a truly unforgettable night out. Created by Inventive Productions, Alcotraz is one part of a series of immersive cocktail experiences following the legend of notorious bootlegger and criminal, Mr Clyde Cassidy. Guests should visit the follow up experience, Moonshine Saloon to experience the crimes that lead to serving time behind bars.
Guests get into character by wearing an orange jumpsuit as they dive headfirst into life behind bars. With the help of the crooked guards, they must successfully smuggle their own liquor past the beady-eyed warden into the cell. Once behind bars, talented mixologists posing as inmates will serve up a range of delicious, personalised cocktails using a secret supply of liqueurs, homemade bitters, fruits and syrups. Offering a drinks experience as a corporate reward demonstrates an understanding that there's more to life than just work! It also encourages a work-life balance.
In response to the pandemic closing their bars, Inventive Productions launched a new piece to their Alcotraz story that could be enjoyed from home. Ready-made and ready to pour, drink connoisseurs can enjoy a delivery to their doorstep of two 500ml cocktails of their choice, including a range of Passionfruit Spritz and Negroni.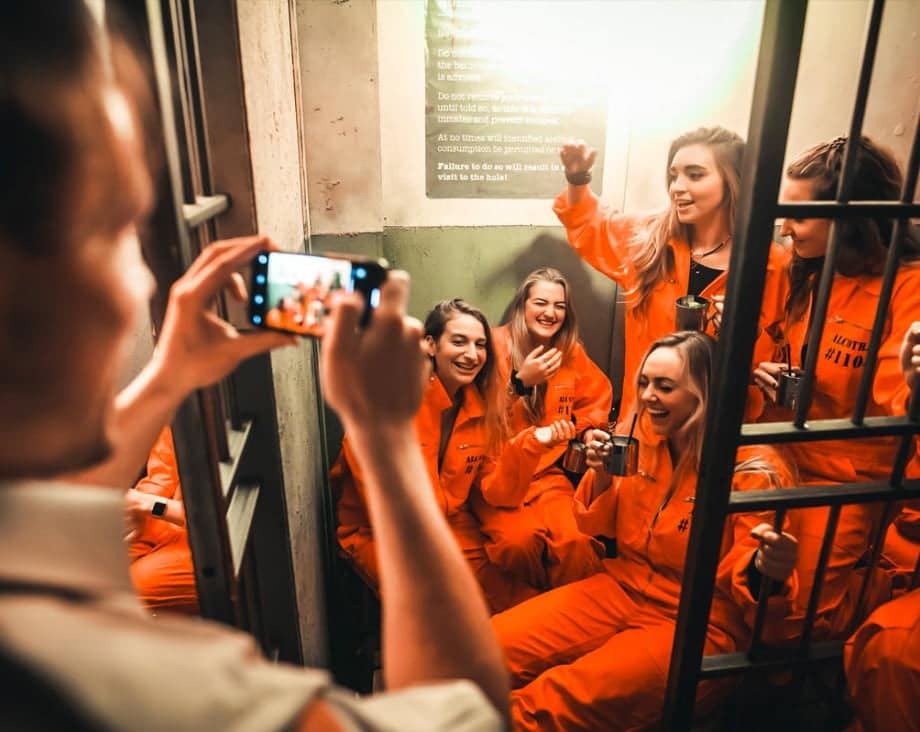 People-centric
approach
Whether it's in-person in their bars or through their home deliveries, Alcotraz aims to create memorable experiences that put you at the centre of the story. Their people-centric approach and desire to create memories is equally shared by Virgin Incentives. From a reward and recognition point of view, we believe Incentive Productions and Alcotraz [SS7] really understand the value of experiential corporate gifts. It's about spending time together, having fun and relaxing with amazing stories to share afterwards.
By partnering with us, Alcotraz offers companies the chance to gift their team a one-of-a-kind night out, to alleviate stress and an opportunity to spend time together as a team, connecting on a more personal level in an informal environment. People appreciation also directly impacts retention – 66% of organisations with social recognition report a direct positive on retention. Partners and suppliers like Alcotraz allow us to create appealing benefits that people want to work hard for.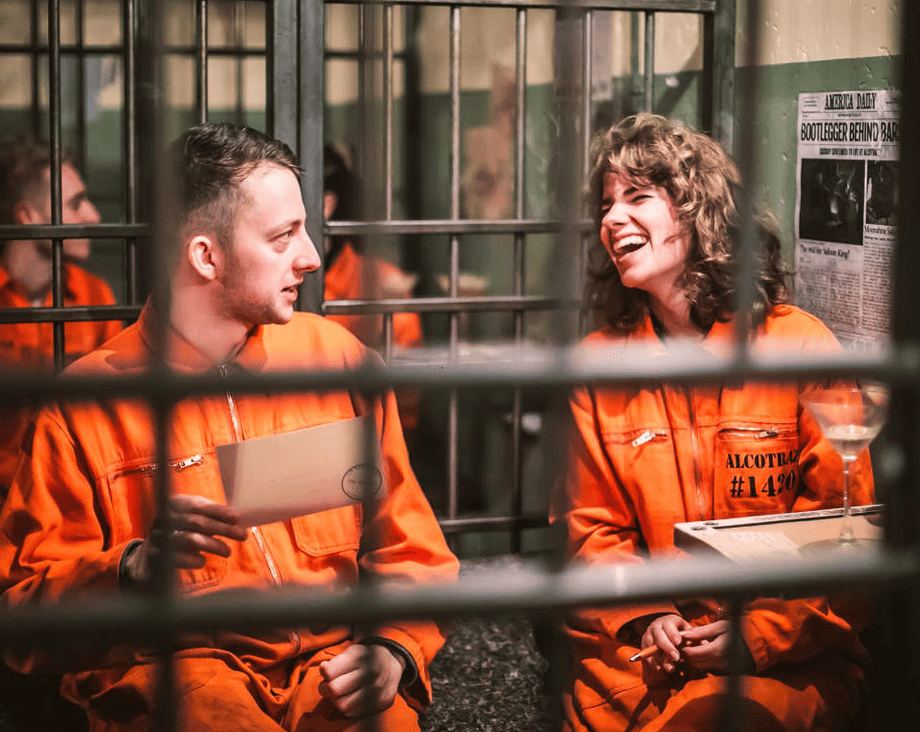 Popular Alcotraz experiences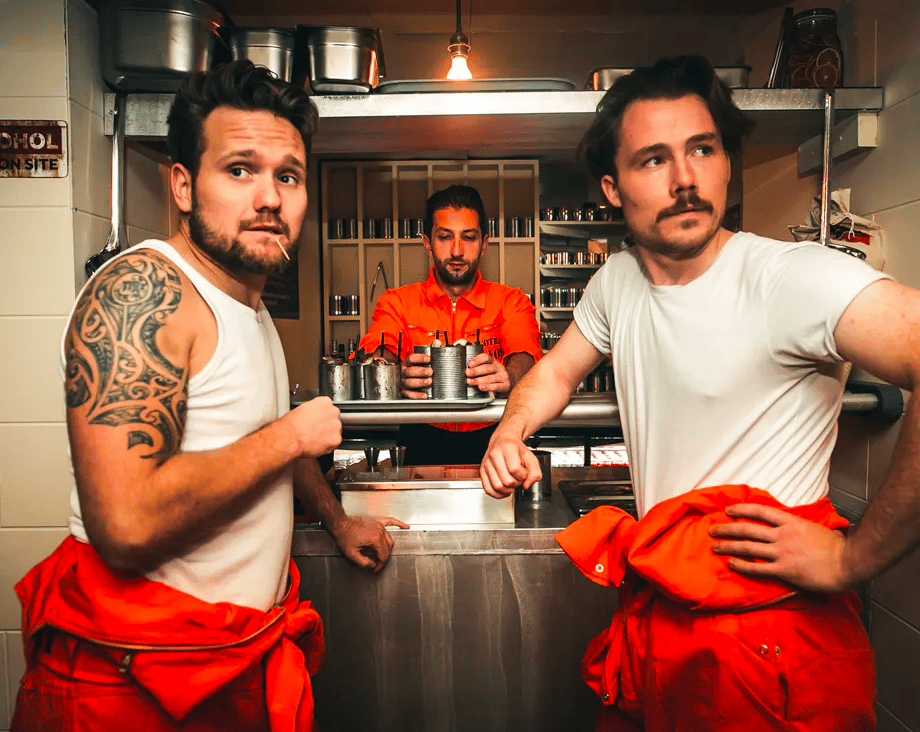 Theatrical Cocktail Experience for Two at Alcotraz, The Prison Cocktail Bar
We can guarantee this will be an unforgettable experience. Spend a night behind bars dressed in an orange jumpsuit as you smuggle your own spirits to be crafted into cocktails by the prison's convicts.
Find out more >
Find out more >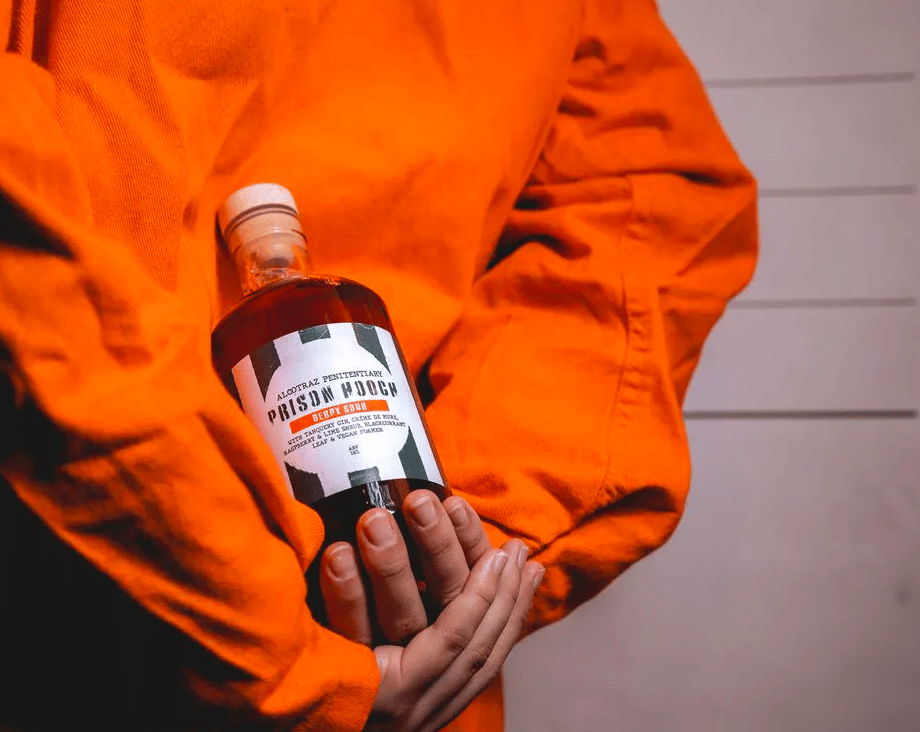 Receive Your Smuggled Prison Hooch Cocktails to Your Front Door with Alcotraz's Criminal Bootleggers
Gift your employees bespoke cocktails made by expert mixologists they can enjoy in the comfort of their own homes. Ready-made and ready to pour, they'll take their pick of 2 x 500ml bottles from the selection of six different premium cocktails, ranging from Passionfruit Spritz and Negroni to Seville Orange Old Fashioned.
Find out more >
Find out more >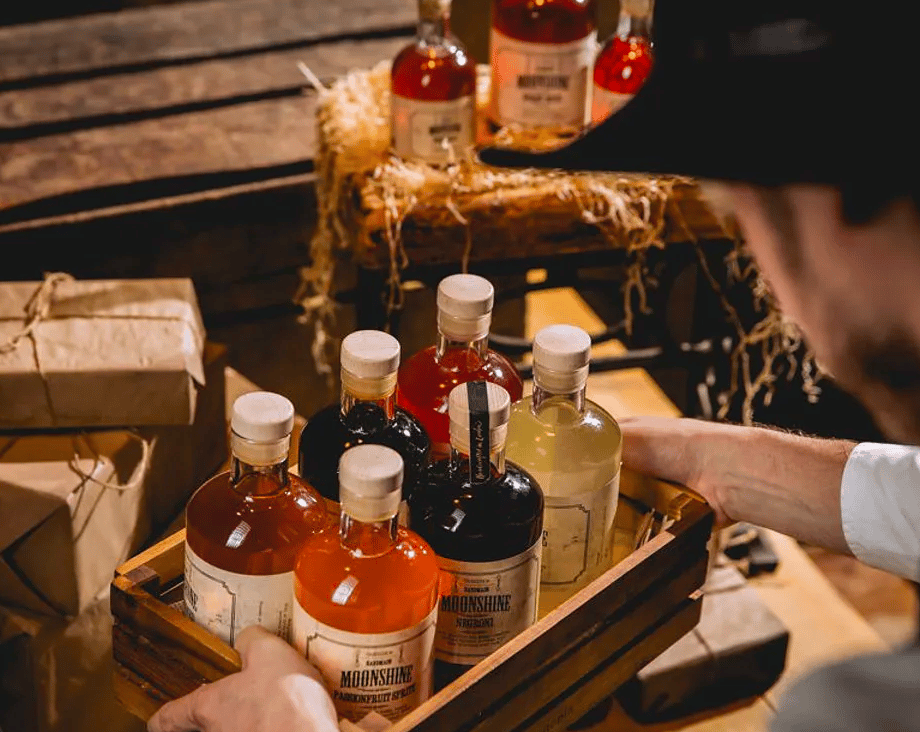 Smuggled Cocktails Delivered to Enjoy Now and Theatrical Cocktail Experience for Two at Alcotraz, The Prison Cocktail Bar to Enjoy Later
Combine the two and send them a pre-experience gift of cocktails to their doorstep, before they embark on an immersive theatrical experience in-person at one of the bars.
Find out more >
Find out more >