Silverstone
Virgin Incentives and Virgin Experience Days go hand in hand. Experiences are our expertise, and every day through Virgin Experience Days we're helping customers across the UK get out there and do something extraordinary.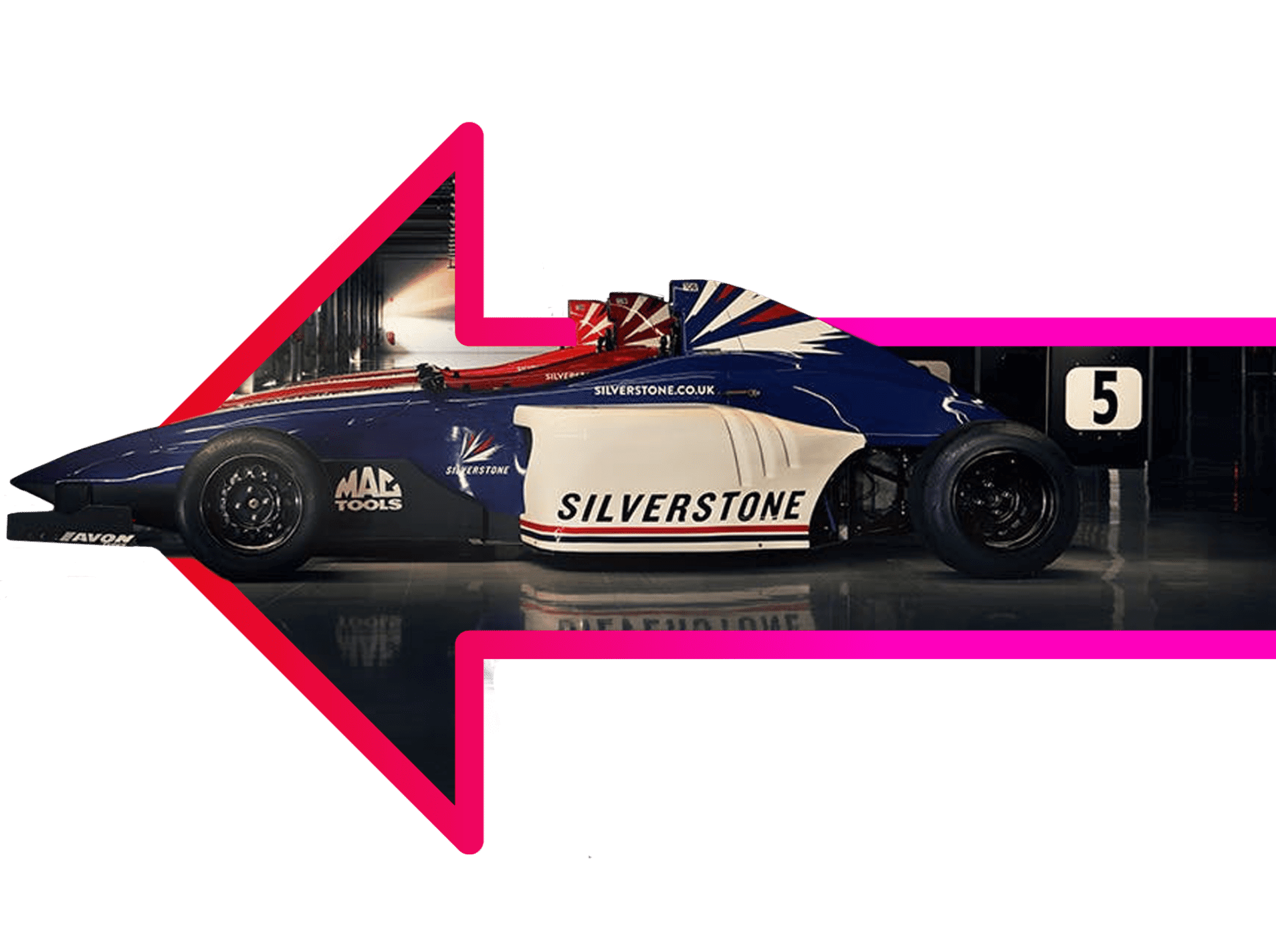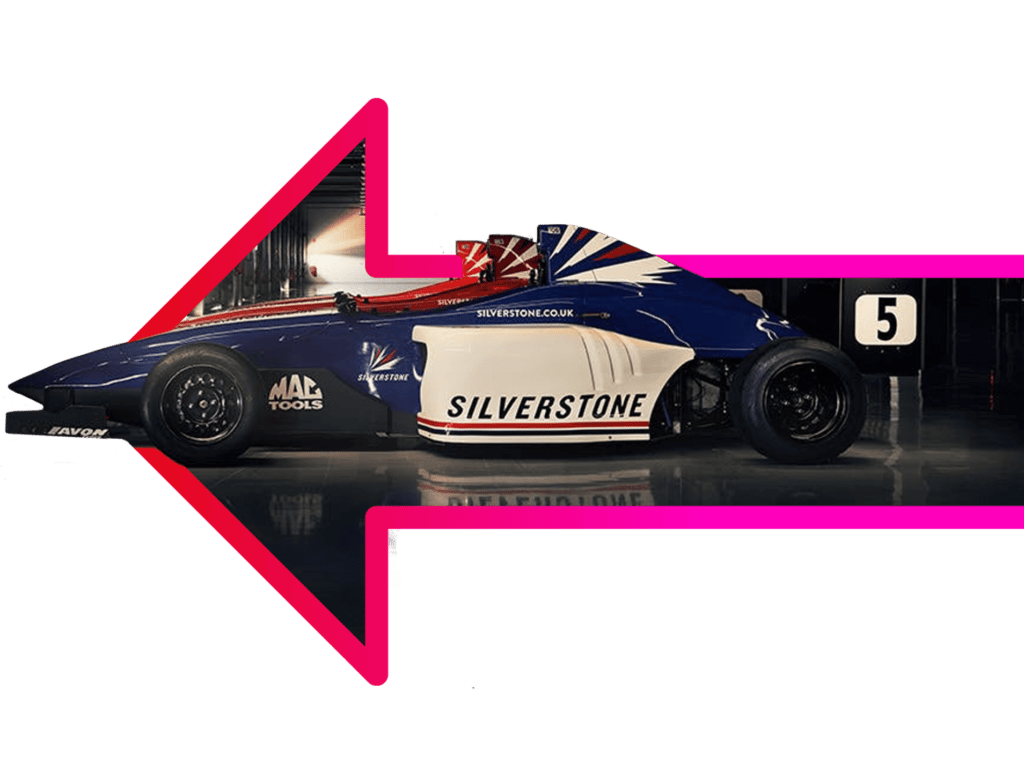 A moment with Silverstone
Reward and recognition is all about gifting employees something thoughtful and outside of the box. It's been continually proven that high quality rewards and recognition are a great way to motivate and engage staff. As part of an exciting new Partner Spotlight series, we're going to steadily introduce you to some of our amazing partners that help us offer appealing incentives and memorable corporate rewards.
One such partner is the famous and most UK renowned race circuit, Silverstone which boasts the UK's longest track.
Dedicated to providing a hub for motorsports fans, Silverstone offers a range of experiences from their new interactive museum to adrenaline-fuelled driving experiences that companies can gift to their employees or customers for a truly extraordinary reward, as well as an amazing day out.
Designed to inspire the next generation of engineers and motoring fans alike, the new Silverstone Interactive Museum exhibits and celebrates the rich heritage and history of the sport. From the iconic cars and bikes that have played a role in the last 70 years of Silverstone like Barry Sheene's 1979 Suzuki motorbike to the newest exhibition for 2021, Lewis Hamilton's 2020 racing overalls, there's something guaranteed to delight every motoring fan. With over 60 hands-on exhibits, visitors can try a variety of activities. From operating a wind tunnel to taking part in a pit stop to climbing into a replica Grand Prix car. The museum also showcases a thrilling immersive film – the ultimate lap of Silverstone – bringing together some of the circuit's most famous racing moments.
Silverstone provides unforgettable track experiences, where your colleagues, under the guidance of qualified race instructors, will get behind the wheel for the drive of their life. With cars to suit every taste, from the refinement of an Aston Martin to sitting inches from the ground in a Formula Single Seater. Silverstone provides easy, fun days out where people can release a bit of steam and harness their inner racing car driver at the home of Formula 1. Offering an experience day as a corporate reward is guaranteed to boost people morale and promote a feeling of positivity and togetherness, whilst they channel their inner Lewis Hamilton driving in the tyre marks of racing legends.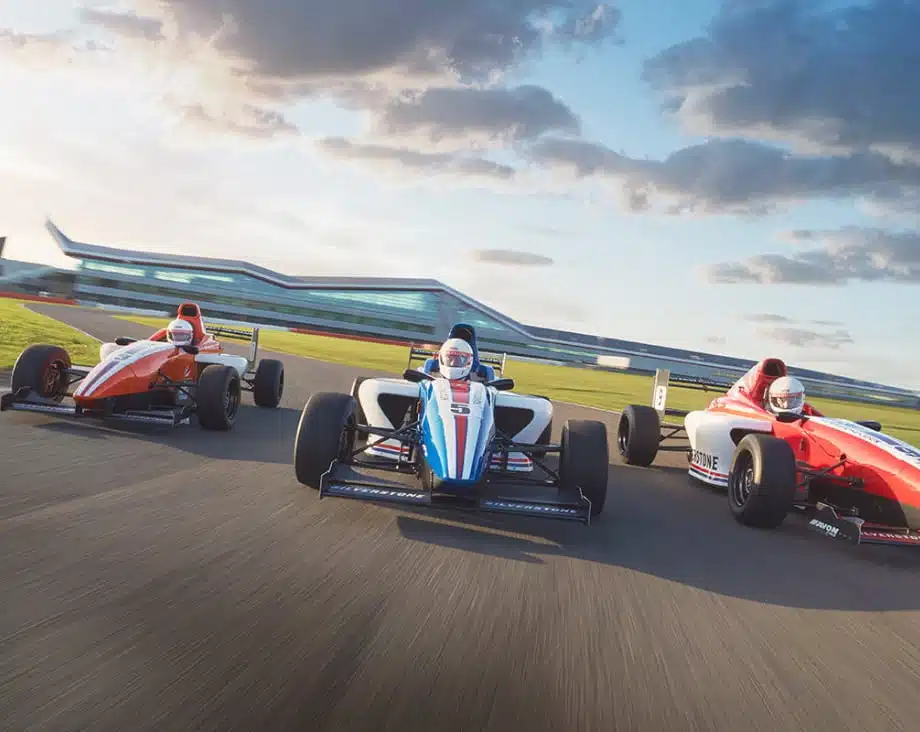 Creating memories
Through their wide array of driving experiences, Silverstone's vision is to not only change perceptions about motor racing, but also to inspire people through shared experiences – a vision that is equally aspired by Virgin Incentives. From a reward and recognition point of view, we believe Silverstone really understands the value of experiential corporate gifts. Such gifts are about spending time together, having fun, relaxing and having amazing memories and stories that will last a lifetime.
A passion for experiences
Whether it's through their museum or circuits, Silverstone strives to ensure that visitors enjoy every moment of their time and leave with memories that last a lifetime. Like Virgin Incentives, Silverstone offers a wide array of experiences to demonstrate that one size does not fit all. In terms of corporate gifting, a certain level of variety is vital in trying to make as many employees as happy as possible.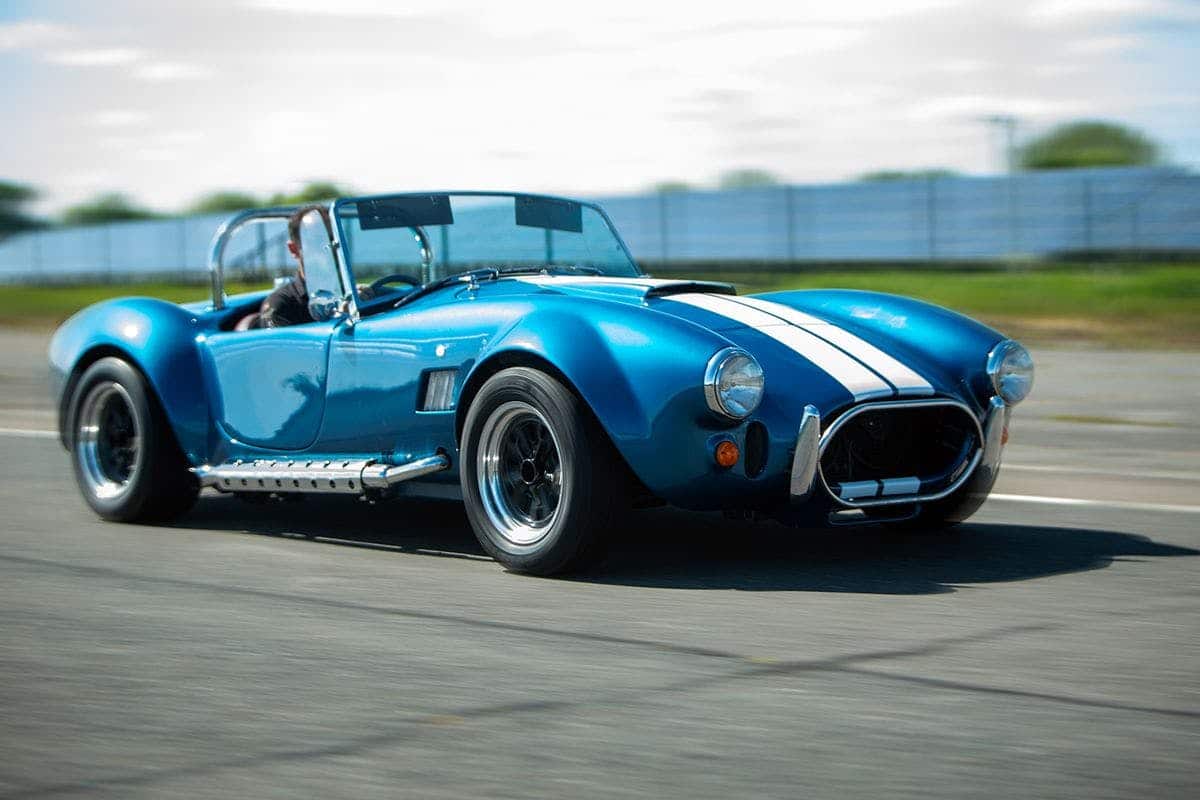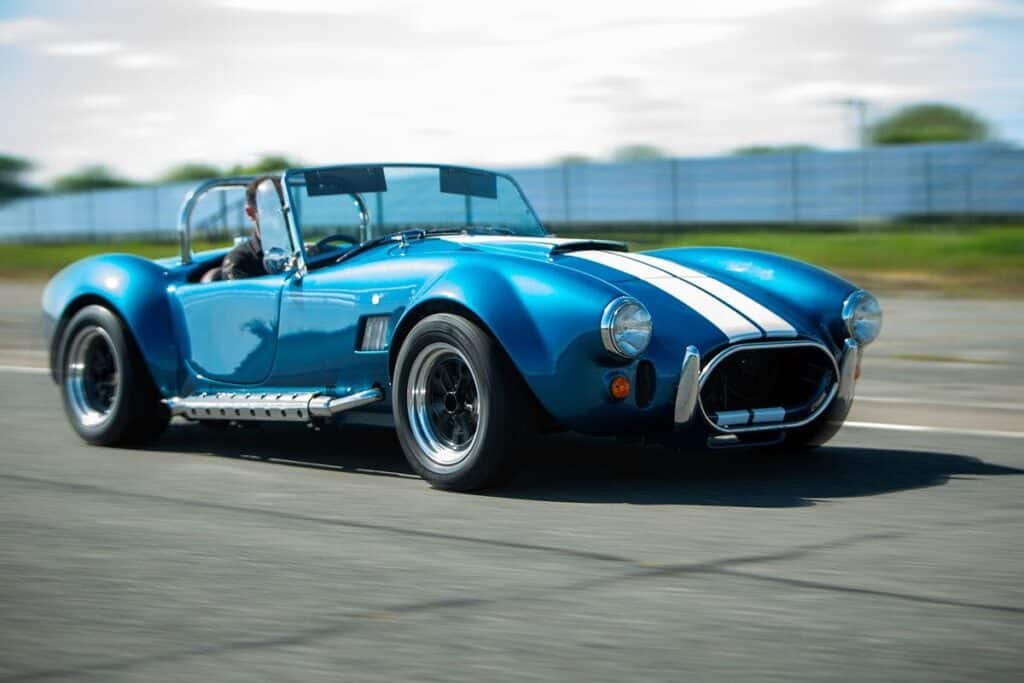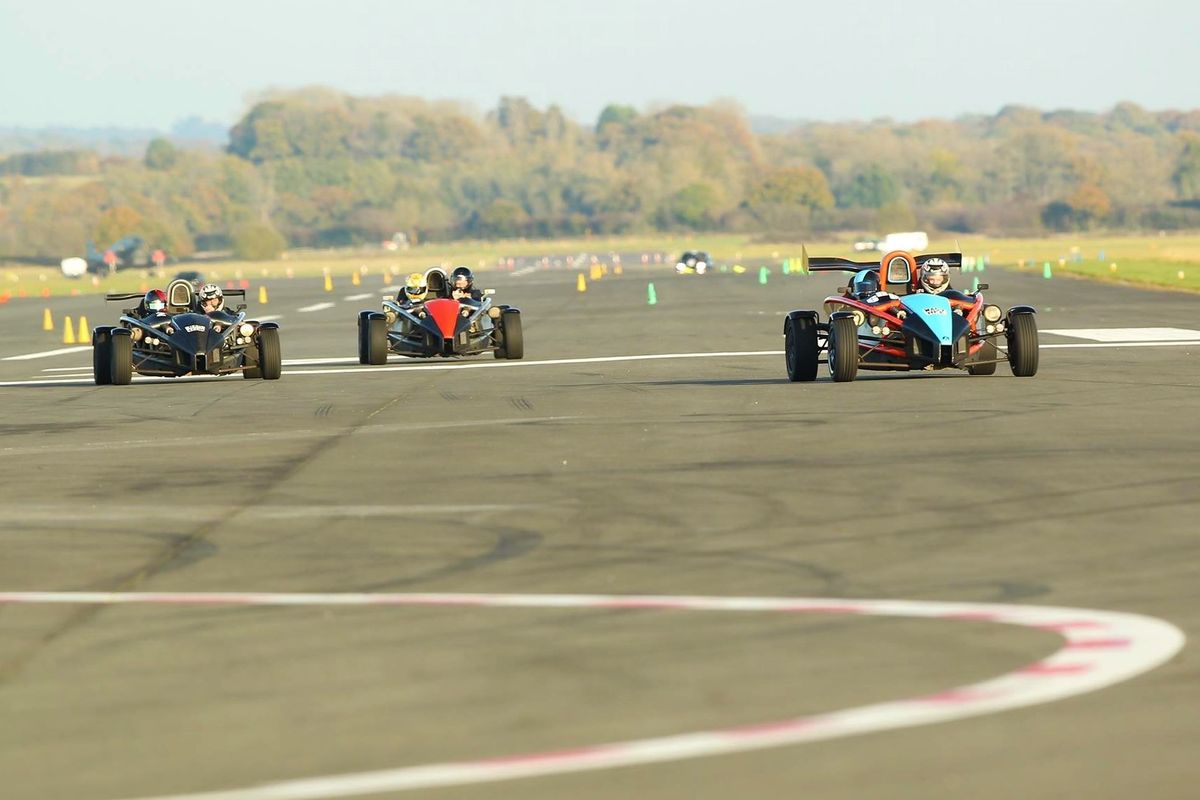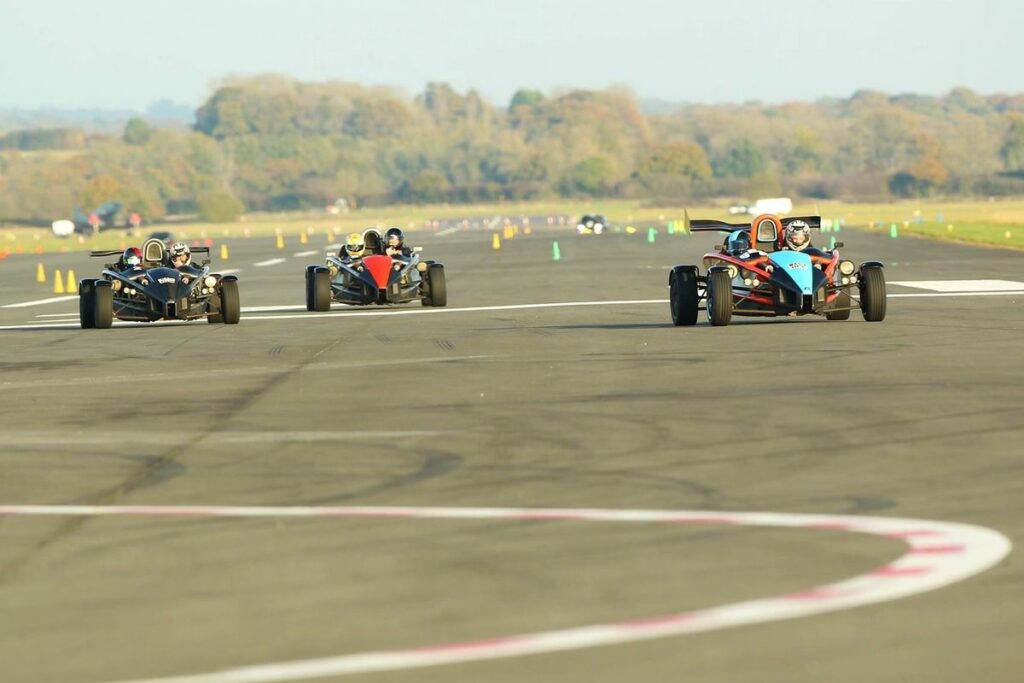 By partnering with Virgin Incentives and serving as a group leisure destination, Silverstone offers companies the chance to gift their motorsport enthusiast employees the closest to a true F1 experience as well as a fun corporate day out. It's a great way of rewarding people's hard work and a real nice way of showing how much you value their contribution. Corporate track days are also a great giveaway for celebrating long service awards and inspiring people to new experiences.
Experiences that exceed expectations
Commenting on track experiences, Marketing Manager of Drive Silverstone, Kirsty Woodward said, "Silverstone means so many different things to different people, everyone has that one iconic racing memory. Whether it's Mansell providing Senna the World's most expensive taxi ride or the numerous Hamilton Masterclasses. Our experiences give everyone the opportunity to make their own unforgettable memories, with a racing professional to guide you through every turn and the atmosphere that only the home of Formula 1 can provide, experiences that exceed expectations are at the heart of what we do."
Popular Silverstone driving experiences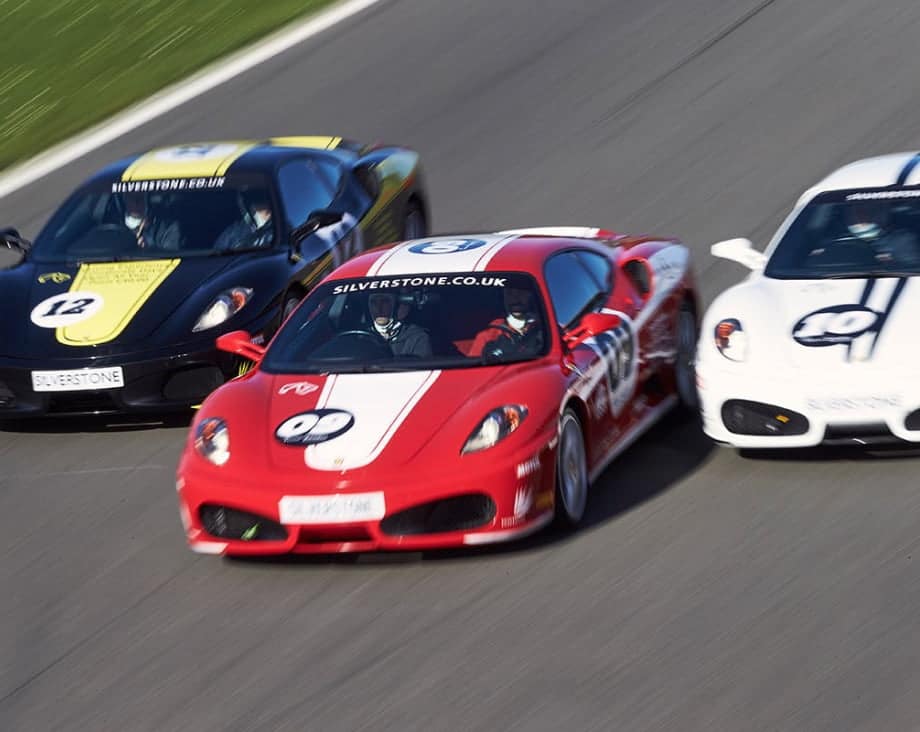 Silverstone Thrill Choice
We can guarantee this will be an unforgettable experience. Going for the drive of a lifetime on one of the world's most famous tracks, drivers will have the choice of cars from a Ferrari F430, Aston Martin Vantage or a Formula Silverstone Single Seater. With an ARDS-licensed instructor offering guidance through every turn, this is a remarkably authentic experience.
Find out more >
Find out more >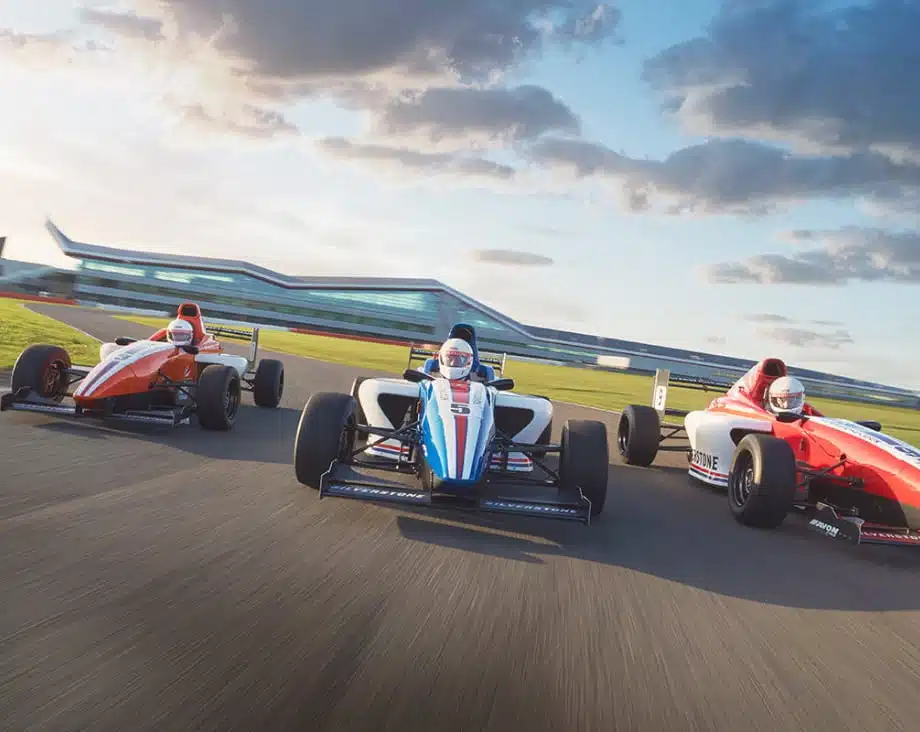 Formula Silverstone Single Seater Experience
While we can't all be Formula 1 drivers, Silverstone's purpose-built professional racing track will certainly make anyone feel like it. Sitting just inches from the ground, go flat-out around the famous Stowe Circuit. Electrifying handling and some serious power combine for an exhilarating drive, making this a must for all race fans.
Find out more >
Find out more >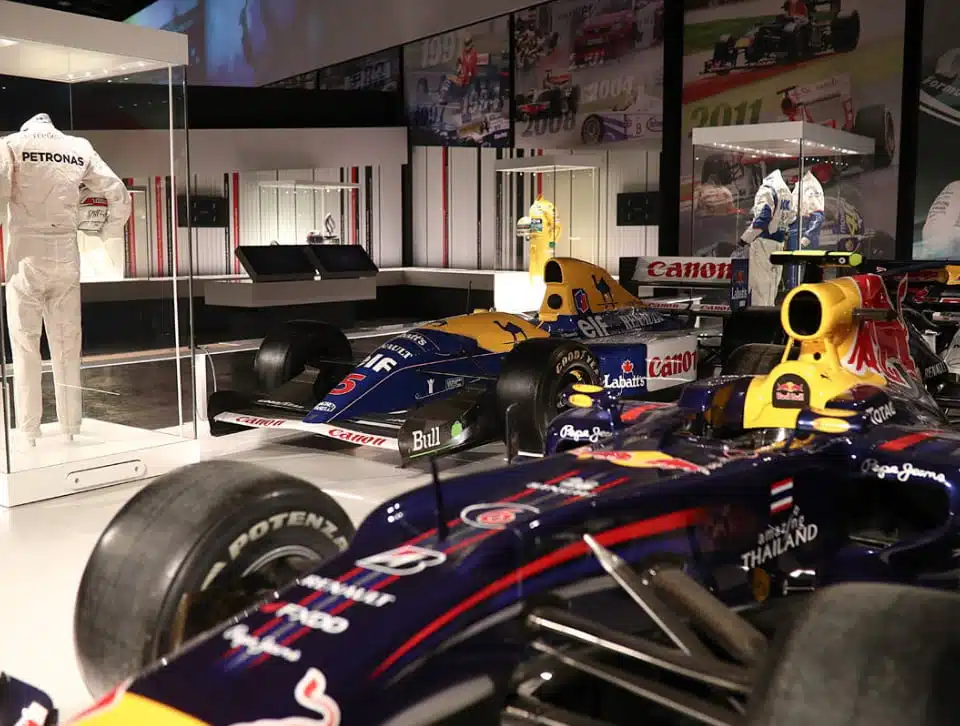 The Silverstone Experience: An Immersive History of British Motor Racing for Two
Explore over 60 interactive displays and get up close to iconic cars and bikes that have played a huge role in Silverstone's 70-year history. Experience a thrilling immersive show with a virtual lap around the world-famous circuit, bringing together some of its most famous racing moments.
Find out more >
Find out more >
Gift a track day with a Virgin Experience Days Gift Card
If you'd like to gift a Silverstone experience but unsure which specific track day your team would like, then our Virgin Experience Days gift card is the ideal solution. This offers your people access to all the Silverstone driving experiences but also access to thousands of other experiences where they'll have the freedom and flexibility to choose one that suits them.
Whether they want to experience the world-famous Silverstone like their racing driver hero in a thrilling single seater or enjoy the interactive displays and get up close to the iconic cars exhibited in the museum, the gift card is a great choice. In addition, by gifting your employees an experiential gift over a monetary bonus they will be more likely to publicise their reward which will reflect positively on your company and ensure the employee is left with a positive association of your company.
During 2022 end of year festive season we had the challenge to award some members of our team with Holiday Gift Cards. Thankfully, we found Virgin Incentives and we couldn't be lucky enough. The customer service is really efficient and helpful, they provided the gift cards within the timeline we needed and because of them we could also give a great experience to our winners. We will definitely be using Virgin Incentives again and I do recommend it to any company interested in raising their customer experience bar.


Over our 7 years of trading , our emphasis has always been to ensure that our customers not only get the quality and prompt service they expect but also receive value for the monetary engagement they entrust us with . This is by no means a simple responsibility to juggle and requires full dedication in choosing the right Partners. Virgin Incentives have proven to not only fulfill and satisfy our every need, demand and at times challenges we throw at them, but have time and time again risen above and beyond our expectations and delight in delivering first class experiences for all of our customers and at times staff. Their customer service is unparalleled , and their administrative staff and team leaders leave no stones unturned in making sure they prioritise our every whim making this a unique and valued relationship. Our clients are happy, we are happy and long may we have the distinguished privilege to rub shoulders with in my opinion the industries finest operator in their sector and Industry.

We're extremely delighted to announce that we recently concluded our collaboration with Virgin Incentives. It was a fun-filled, engaging experience. The most exciting aspect of this association was Virgin's incredible service delivery. The Virgin Incentives team over-delivered on their 'peace of mind for your team and clients' promise. This speaks volumes about their work ethic and generosity. That said, we recommend Virgin Incentives as a trustworthy rewards partner to organizations of all sizes.


We order hundreds of Virgin Experience gift vouchers on a monthly basis for our employee loyalty scheme. There is a variety of experiences available which means there is something for everyone. The process of ordering the vouchers is seamless and efficient. The Virgin Incentives team are always on hand to support and have been great to work with.


As a known branded company, it always helps our profile working with quality companies such as Virgin Incentives. Virgin incentives are very professional, precise and a pleasure to work with. We look forward to a long working relationship. In today's climate long-term, well-established companies help smaller companies like ourselves grow, and in return we help build up their client base.

Virgin Incentives is a great brand from a consumer and employer perspective, so we are proud to have them in our membership. The team are great communicators, committed to our cause and meet our ambitious deadlines! One of our favourite members!

I'd recommend Virgin Incentives as a rewards partner to other organisations as they have an array of offerings that are easily accessible and unique. People are always looking for ways to experience life and there is nothing better than giving a gift that has real meaning to that individual person to which they emotionally respond. An experience fits this bill.

From when I first joined the company over 10 years ago, to when I started managing the Virgin account, I have not had anything but a great experience. More recently, through arguably the most difficult time of living and working, Virgin made it a seamless transition to having more "at home" experiences added in and available for our customers, which was a massive help with the pandemic in full effect. After this, our customers wanted to get back out and enjoy doing things again, and Virgin were – and still are – a huge part of this. We have always felt that an anniversary at work should be remembered by an experience, rather than an object to sit in a cupboard. These experiences are what we put forward to every client, and always what we offer for promotions and when clients want a one-off award. The level of experiences available is fantastic and a reason why our business with Virgin is in it's best ever, and it only likely to grow.
The Virgin Incentives team are really friendly – a pleasure to work with. The breadth of experiences available means there's something for all kinds of people – and there's definitely appetite for getting out of the office for team experiences this year.
'We purchase Virgin Experience vouchers Ad Hoc for our employees so there might be a period when we order a lot and then nothing or just 1 or 2 for a few months, it never matters though, our BDE always responds quickly and organises the vouchers for us with a payment link. The vouchers are usually sent out the same day too which is great for us. Thanks to the excellent service, we will continue purchasing these vouchers for our employees. The huge offering of different experiences is obviously a massive bonus as well, something for everyone!'
Throughout the year we like to run various competitions and incentives to engage and excite our teams. Prizes need to be compelling and easy to award. We know our teams love to do things together, so gifting them a Virgin Gift Card gives them the flexibility to choose what they do. We have restaurants nationwide, so geographical flexibility is essential. The purchasing process is quick and easy and there's always someone on hand to help with our specific needs.
We work with Virgin Incentives for customer gifting and purchase both collection vouchers, gift cards and selected experiences. Virgin Incentives are a good fit for our market, they're broad, UK wide choice and cover a wide demographic for different occasions. The success has been very promising so far, we expect sales to grow as we continue to.

We set out to find a gift for one of our long standing members of staff. We decided to partner with Virgin Incentives as they give the recipient the flexibility to choose their own experience whether it be a spa weekend or whatever they might want to book, so we purchased a Virgin Experience Days Gift Card for our team member and the gift went down extremely well.