Silverstone
Virgin Incentives and Virgin Experience Days go hand in hand. Experiences are our expertise, and every day through Virgin Experience Days we're helping customers across the UK get out there and do something extraordinary.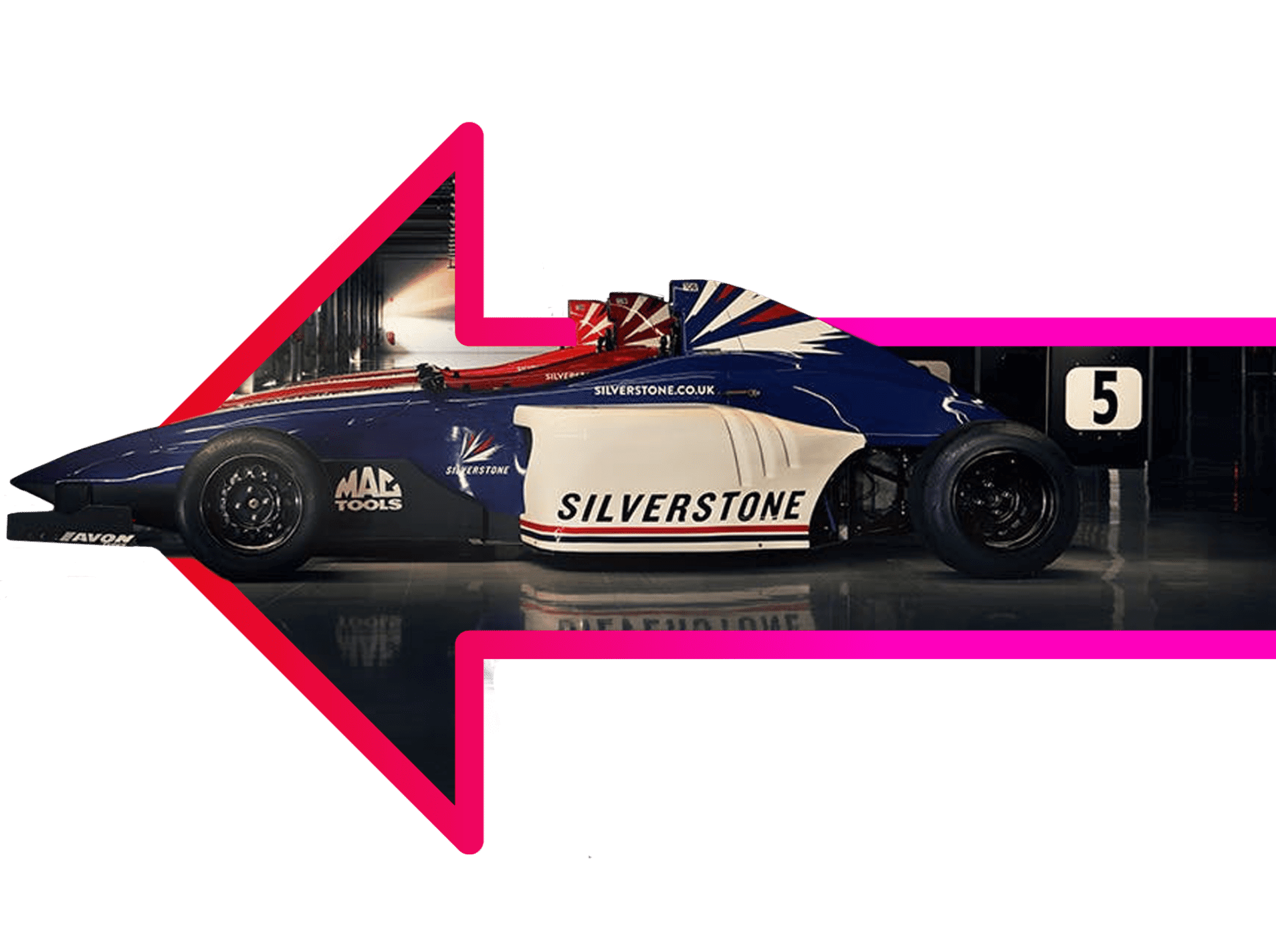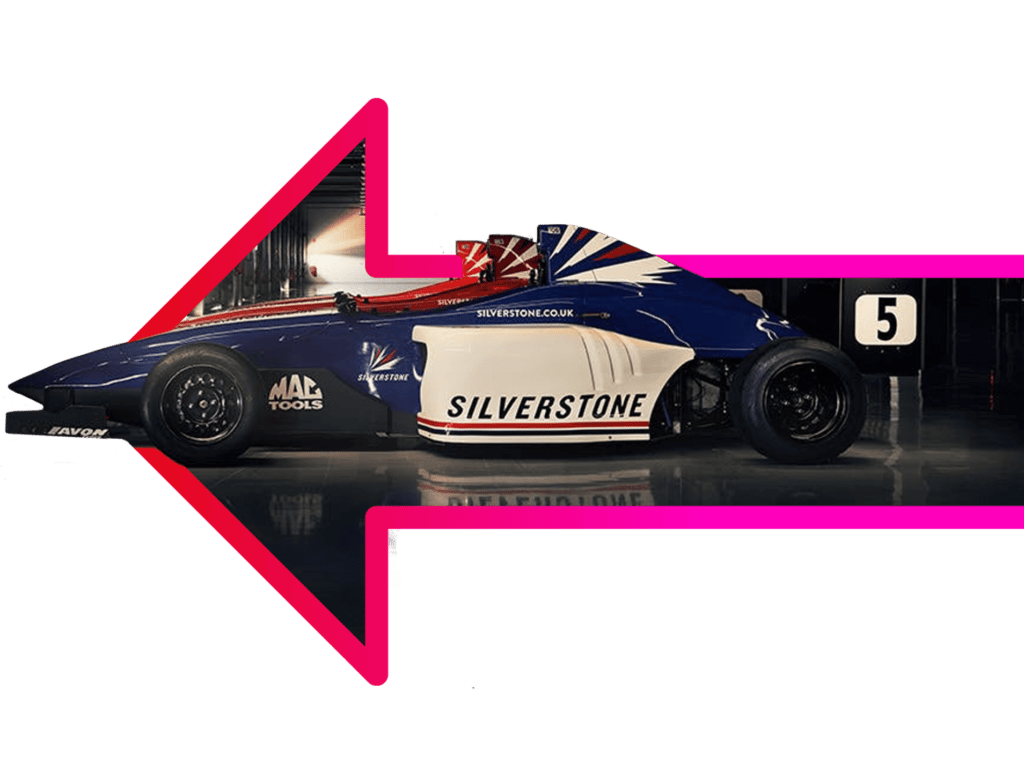 A moment with Silverstone
Reward and recognition is all about gifting employees something thoughtful and outside of the box. It's been continually proven that high quality rewards and recognition are a great way to motivate and engage staff. As part of an exciting new Partner Spotlight series, we're going to steadily introduce you to some of our amazing partners that help us offer appealing incentives and memorable corporate rewards.
One such partner is the famous and most UK renowned race circuit, Silverstone which boasts the UK's longest track.
Dedicated to providing a hub for motorsports fans, Silverstone offers a range of experiences from their new interactive museum to adrenaline-fuelled driving experiences that companies can gift to their employees or customers for a truly extraordinary reward, as well as an amazing day out.
Designed to inspire the next generation of engineers and motoring fans alike, the new Silverstone Interactive Museum exhibits and celebrates the rich heritage and history of the sport. From the iconic cars and bikes that have played a role in the last 70 years of Silverstone like Barry Sheene's 1979 Suzuki motorbike to the newest exhibition for 2021, Lewis Hamilton's 2020 racing overalls, there's something guaranteed to delight every motoring fan. With over 60 hands-on exhibits, visitors can try a variety of activities. From operating a wind tunnel to taking part in a pit stop to climbing into a replica Grand Prix car. The museum also showcases a thrilling immersive film – the ultimate lap of Silverstone – bringing together some of the circuit's most famous racing moments.
Silverstone provides unforgettable track experiences, where your colleagues, under the guidance of qualified race instructors, will get behind the wheel for the drive of their life. With cars to suit every taste, from the refinement of an Aston Martin to sitting inches from the ground in a Formula Single Seater. Silverstone provides easy, fun days out where people can release a bit of steam and harness their inner racing car driver at the home of Formula 1. Offering an experience day as a corporate reward is guaranteed to boost people morale and promote a feeling of positivity and togetherness, whilst they channel their inner Lewis Hamilton driving in the tyre marks of racing legends.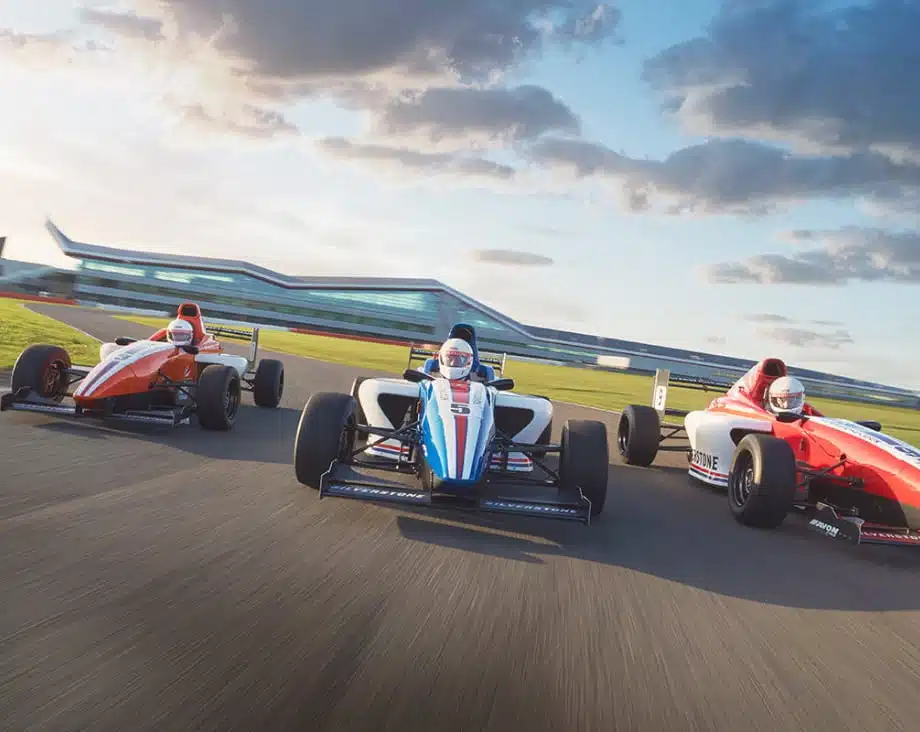 Creating memories
Through their wide array of driving experiences, Silverstone's vision is to not only change perceptions about motor racing, but also to inspire people through shared experiences – a vision that is equally aspired by Virgin Incentives. From a reward and recognition point of view, we believe Silverstone really understands the value of experiential corporate gifts. Such gifts are about spending time together, having fun, relaxing and having amazing memories and stories that will last a lifetime.
A passion for experiences
Whether it's through their museum or circuits, Silverstone strives to ensure that visitors enjoy every moment of their time and leave with memories that last a lifetime. Like Virgin Incentives, Silverstone offers a wide array of experiences to demonstrate that one size does not fit all. In terms of corporate gifting, a certain level of variety is vital in trying to make as many employees as happy as possible.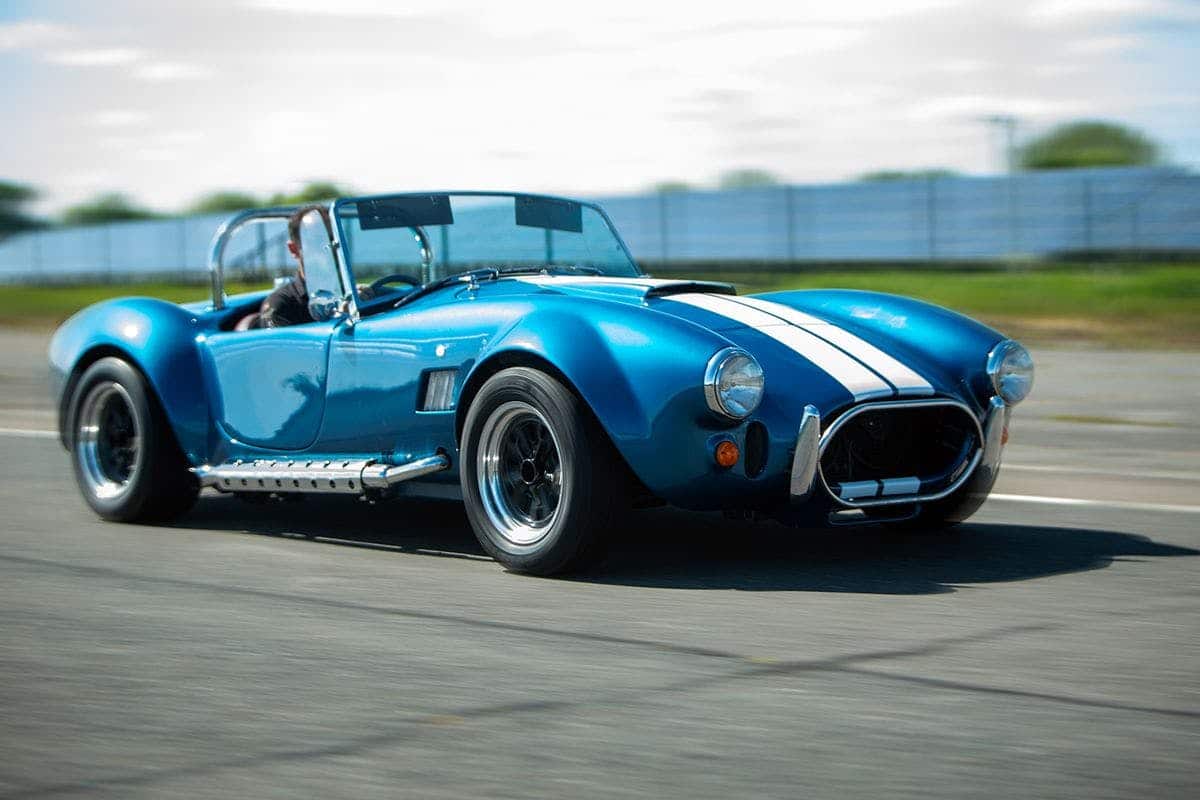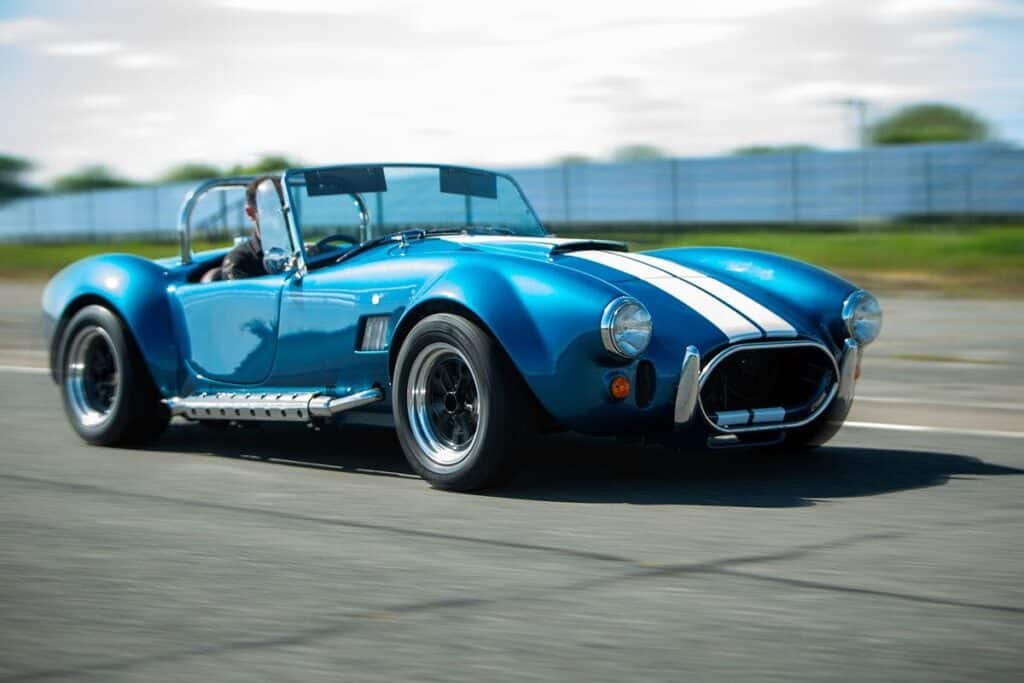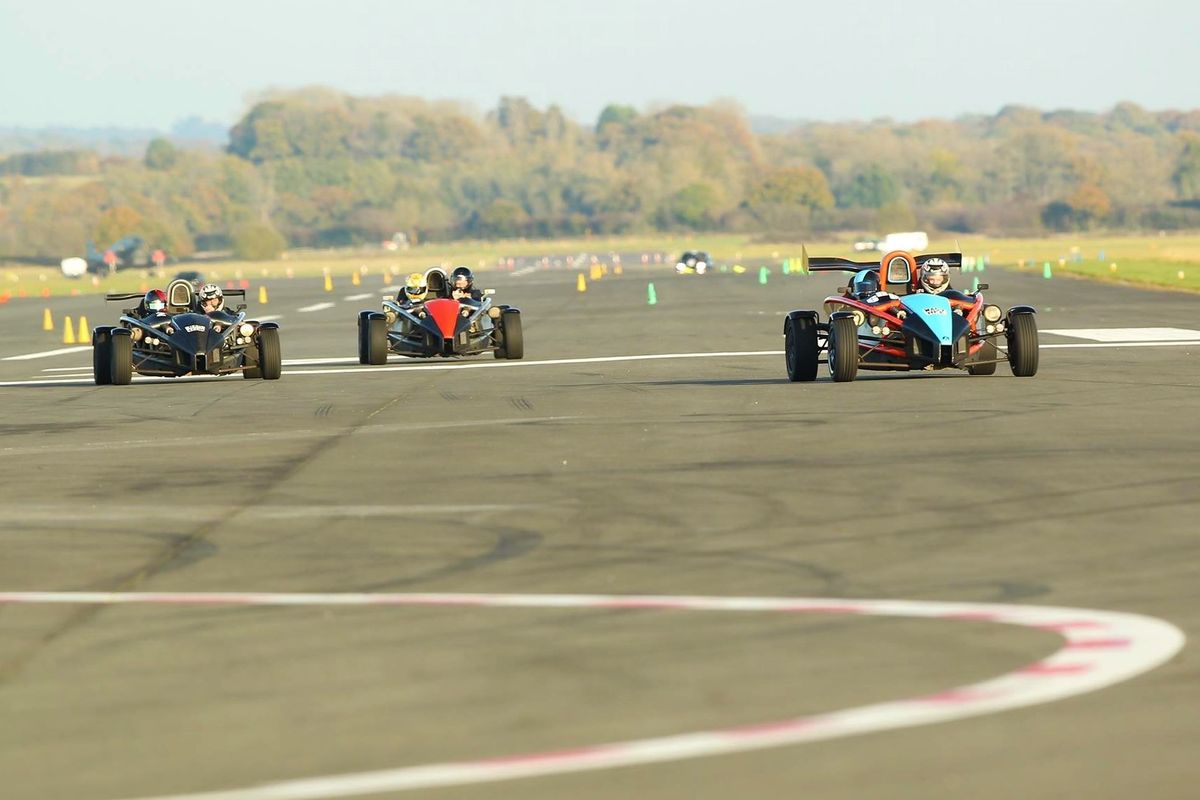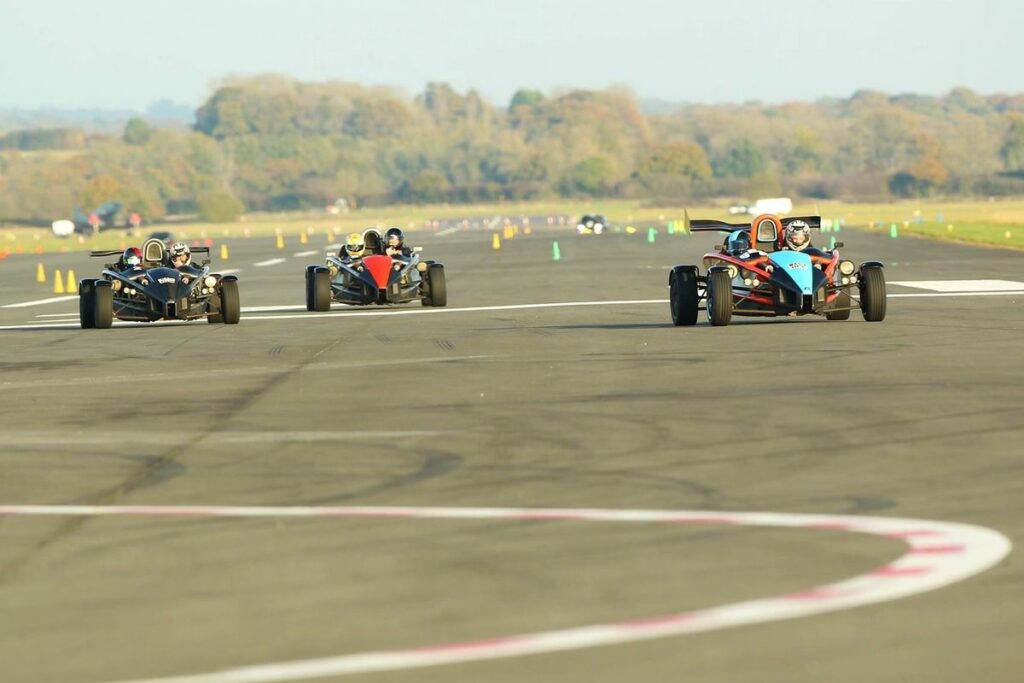 By partnering with Virgin Incentives and serving as a group leisure destination, Silverstone offers companies the chance to gift their motorsport enthusiast employees the closest to a true F1 experience as well as a fun corporate day out. It's a great way of rewarding people's hard work and a real nice way of showing how much you value their contribution. Corporate track days are also a great giveaway for celebrating long service awards and inspiring people to new experiences.
Experiences that exceed expectations
Commenting on track experiences, Marketing Manager of Drive Silverstone, Kirsty Woodward said, "Silverstone means so many different things to different people, everyone has that one iconic racing memory. Whether it's Mansell providing Senna the World's most expensive taxi ride or the numerous Hamilton Masterclasses. Our experiences give everyone the opportunity to make their own unforgettable memories, with a racing professional to guide you through every turn and the atmosphere that only the home of Formula 1 can provide, experiences that exceed expectations are at the heart of what we do."
Popular Silverstone driving experiences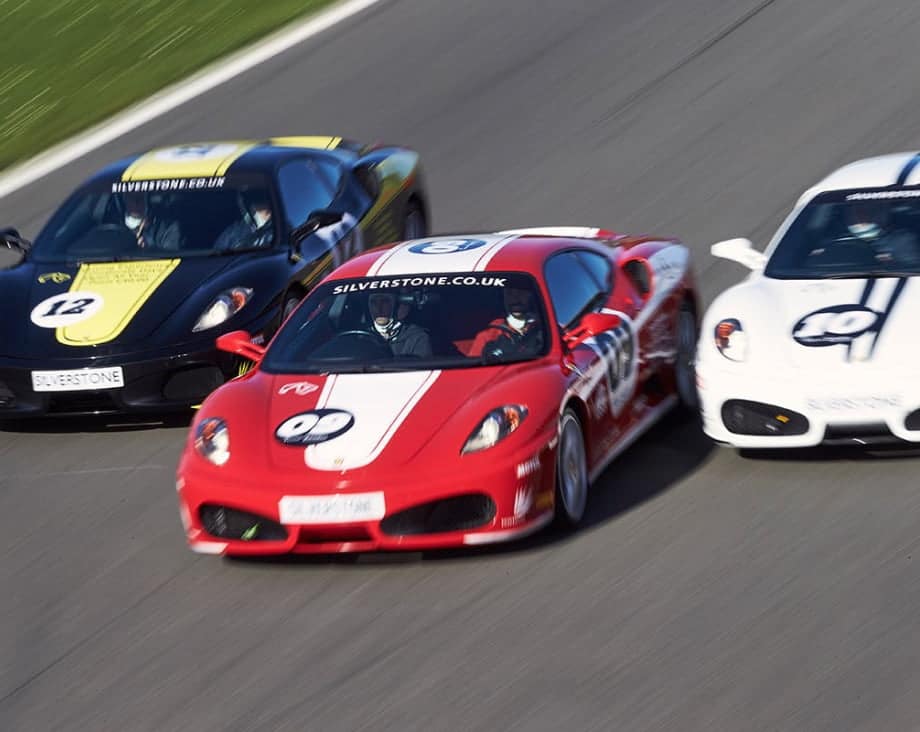 Silverstone Thrill Choice
We can guarantee this will be an unforgettable experience. Going for the drive of a lifetime on one of the world's most famous tracks, drivers will have the choice of cars from a Ferrari F430, Aston Martin Vantage or a Formula Silverstone Single Seater. With an ARDS-licensed instructor offering guidance through every turn, this is a remarkably authentic experience.
Find out more >
Find out more >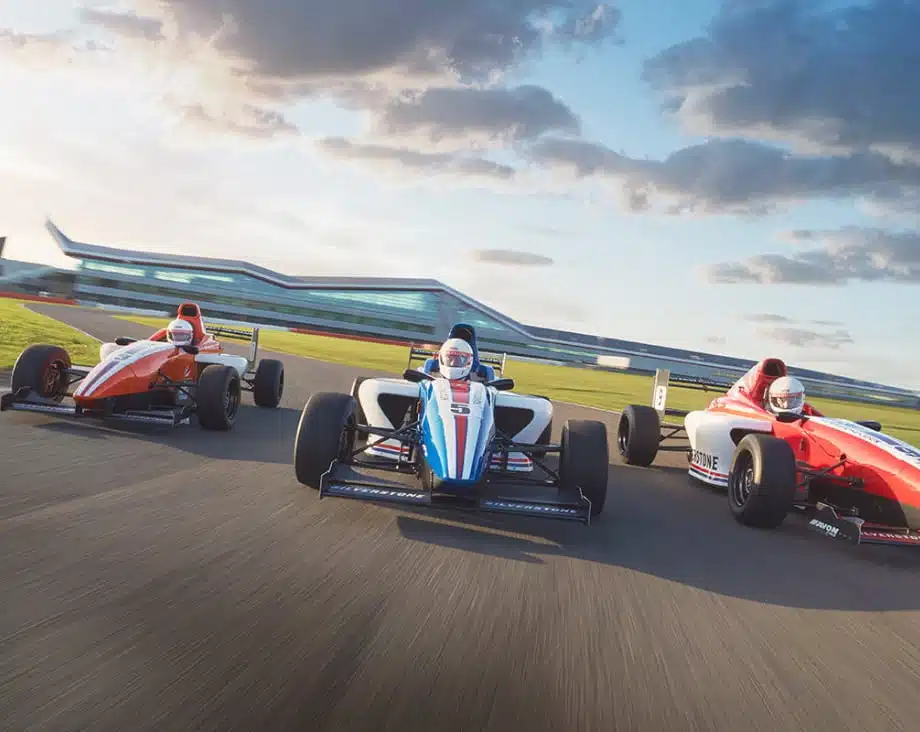 Formula Silverstone Single Seater Experience
While we can't all be Formula 1 drivers, Silverstone's purpose-built professional racing track will certainly make anyone feel like it. Sitting just inches from the ground, go flat-out around the famous Stowe Circuit. Electrifying handling and some serious power combine for an exhilarating drive, making this a must for all race fans.
Find out more >
Find out more >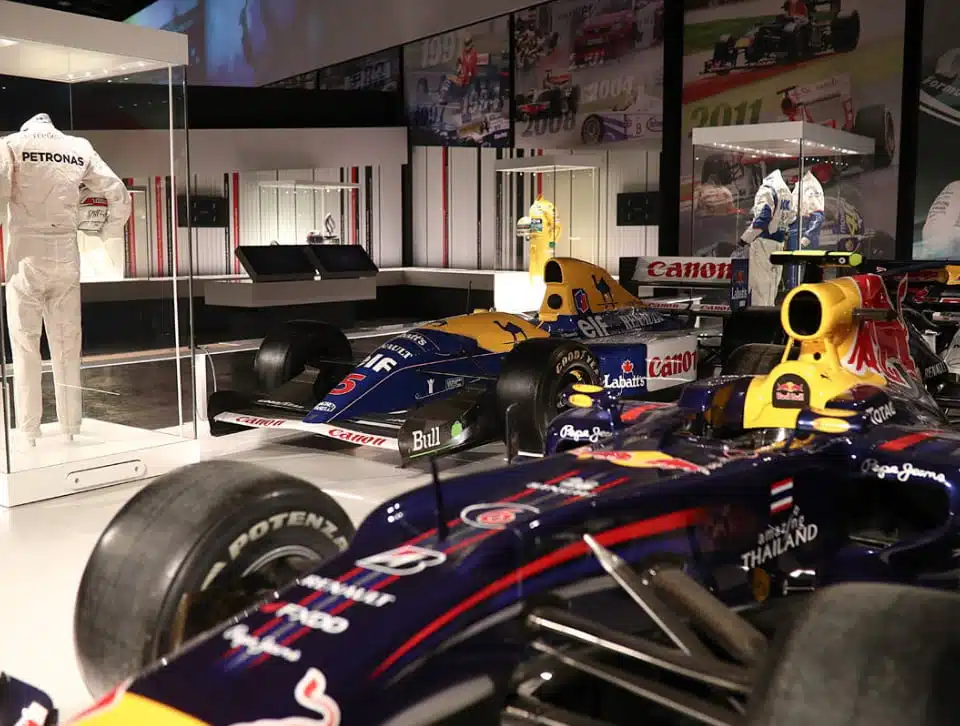 The Silverstone Experience: An Immersive History of British Motor Racing for Two
Explore over 60 interactive displays and get up close to iconic cars and bikes that have played a huge role in Silverstone's 70-year history. Experience a thrilling immersive show with a virtual lap around the world-famous circuit, bringing together some of its most famous racing moments.
Find out more >
Find out more >
Gift a track day with a Virgin Experience Days Gift Card
If you'd like to gift a Silverstone experience but unsure which specific track day your team would like, then our Virgin Experience Days gift card is the ideal solution. This offers your people access to all the Silverstone driving experiences but also access to thousands of other experiences where they'll have the freedom and flexibility to choose one that suits them.
Whether they want to experience the world-famous Silverstone like their racing driver hero in a thrilling single seater or enjoy the interactive displays and get up close to the iconic cars exhibited in the museum, the gift card is a great choice. In addition, by gifting your employees an experiential gift over a monetary bonus they will be more likely to publicise their reward which will reflect positively on your company and ensure the employee is left with a positive association of your company.
As part of our seasonal client gifting campaign, we ordered a variety of experiences, and received such good feedback on the experiences chosen! There is such a great selection, a choice for every person and hobby out there! The corporate's support team is faultless, and I have to give a special shout out to Amy for all her help!
This was my first time dealing with Virgin Incentives, but it certainly won't be the last, excellent customer service from a professional company – Highly recommend.
We have worked with Virgin Incentives for many years, and they have always provided an exceptional, good quality service.
We approached Virgin Incentives with the tightest of deadlines to organise dinner for 15,000 colleagues! Not only did they rise to the challenge, but pulled out all the stops to support our team with marketing and fulfilment support. I don't think there's another company in the UK that could have provided this service and they were great to work with too.
ZEAL and Virgin Incentives worked on a partnership together over the past year to create an amazing on pack promotion. It has been a pleasure to work with the whole Virgin Experience Days team, from initial stages of the campaign all of the way through to final execution.
With the launch of the campaign in the midst of a global pandemic, Virgin Experience Days were accommodating in their offering, and always on hand to answer any questions / queries we had. We would definitely recommend them as a partner.
I just wanted to say a massive thank you for arranging the Orlo Virgin Experience Days Gift Cards. They were received and distributed; everyone is overwhelmed! Not sure the sky diving is for me, but hopefully people will put it to good use and create some awesome memories.
The Virgin Experience Days range added a lot of fizz and excitement to the purchase of new kitchen appliances. Our customers really bought into it.
Dealing with Virgin Incentives was very easy, both by phone or email, we could instantly book Virgin Gift Cards or Experiences for our clients, which gave them great flexibility and choice.
I have really enjoyed working with our team at Virgin Incentives, it has all been so easy. They are very responsive and professional and really care that the employee's experience is memorable for all the right reasons.