Loyalty or long service awards are a form of recognition for employees who have reached a milestone in terms of years of service with their company.
The traditional concept of long service awards have changed. The chances of employees reaching milestones such as 10 or 15 years of service have decreased with employees now staying for an average of 4.5 years.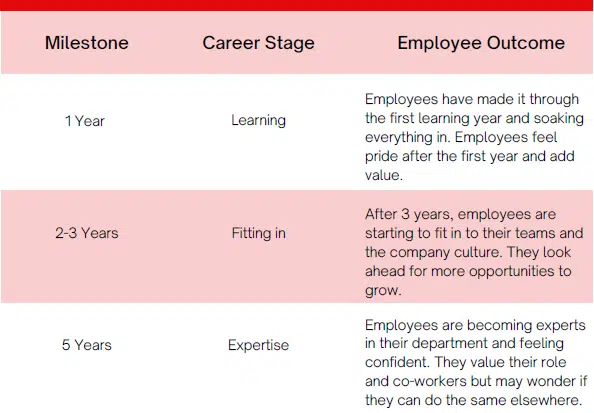 4.5
The average amount of years that employees stay within a company
3X
The increase in performance when teams received non-cash awards
80%
Of businesses do not implement rewards for less than 5 years of service
Simply fill in the form at the top of the page to download our whitepaper for free to gain an insight into the best long service award strategies. Need help with the best ideas and ways to reward and recognise your team for long service? We're the experts and would love to help your company, particularly with retaining talent such a big topic currently.