Merlin Entertainments
Virgin Incentives and Leisure Vouchers go hand in hand. Memories and fun times are our expertise, and every day through Leisure Vouchers we're helping customers across the UK get out there and do something extraordinary.
A moment with Merlin Entertainments
Reward and recognition is all about gifting employees something thoughtful and outside of the box. It's been continually proven that high quality rewards and recognition are a great way to motivate and engage people.
Redeemable at more than 5000 UK locations, our Leisure Vouchers Gift Card is great for people wherever they are in the country. It's an ideal employee or client gift and with lot's of top UK brands, there's an outstanding choice of things to do.
One of our partners where the Leisure Vouchers Gift Card can be used is with Merlin Entertainments. They are the biggest provider of theme parks and attractions within the country and the second biggest in the world after Disney.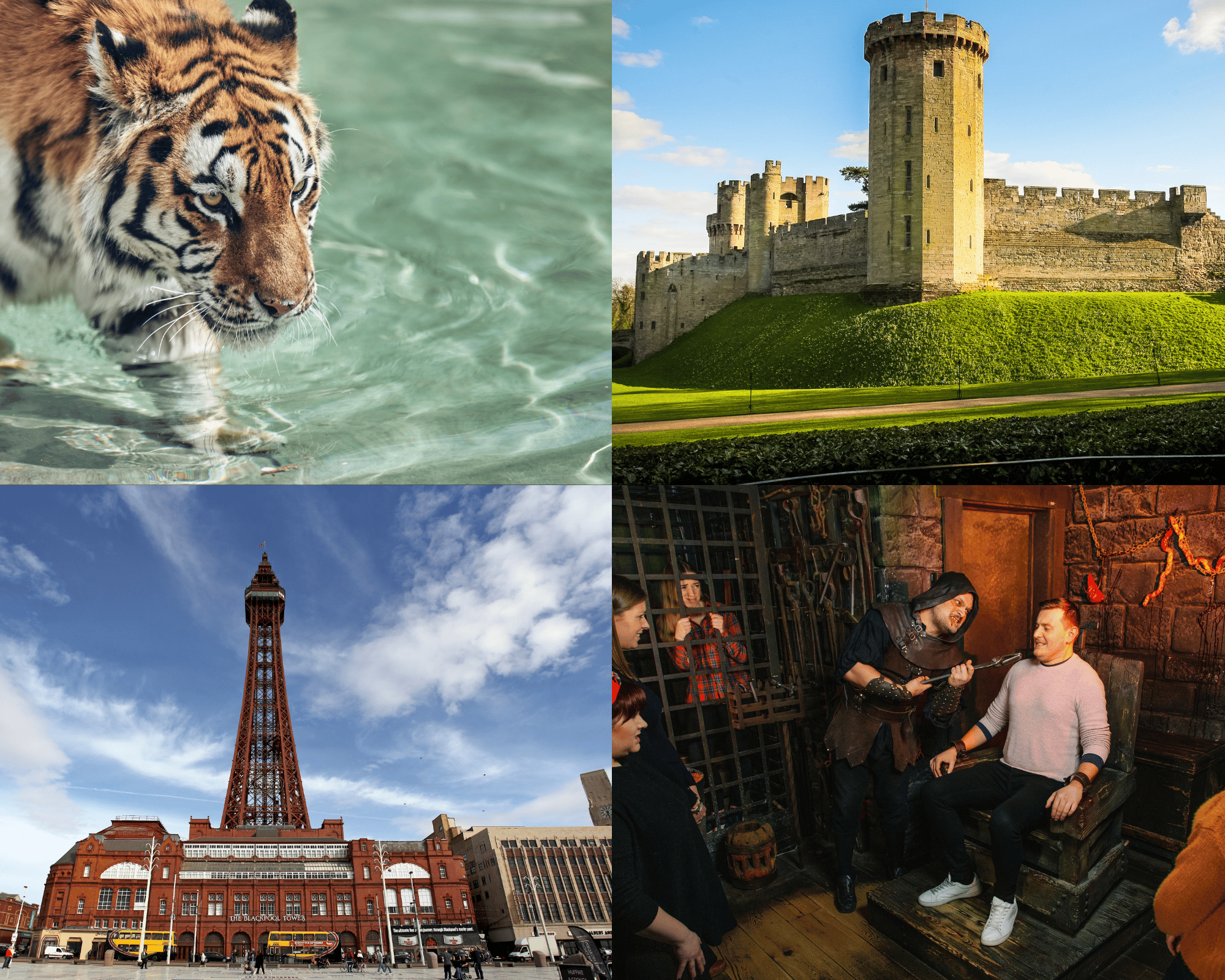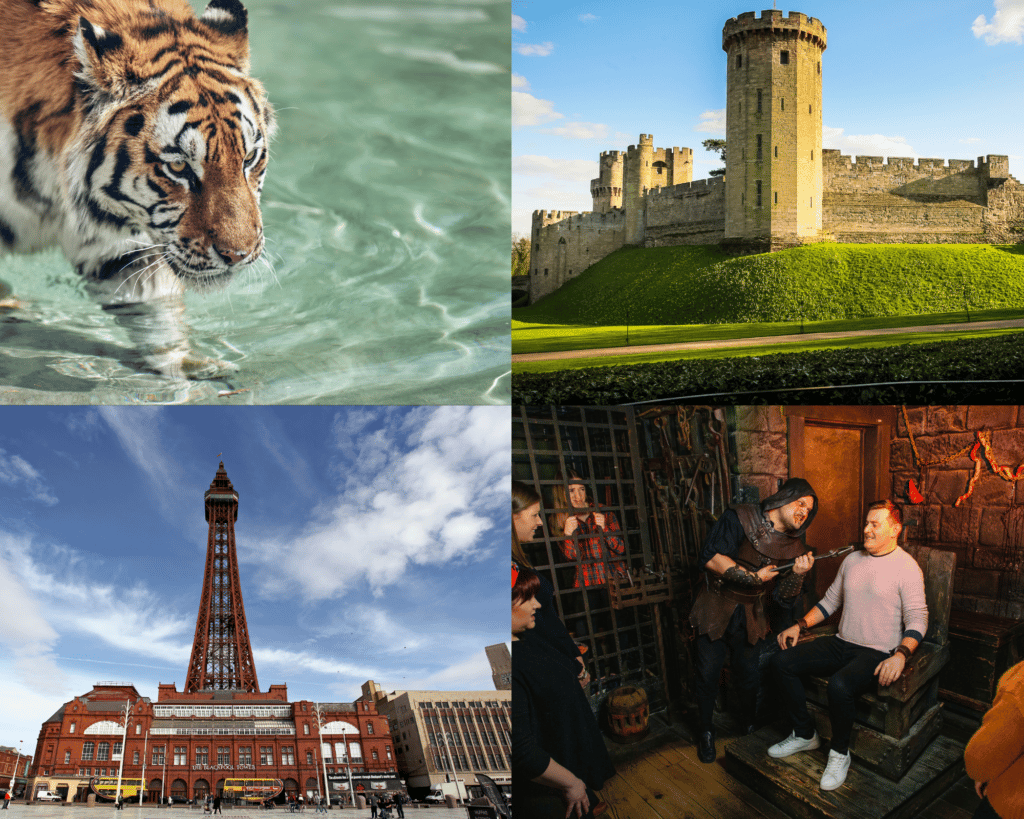 Merlin Entertainments shares our vision and brand synergy of helping to create fun memories! They are a global leader in delivering memorable and immersive brand experiences for millions of guests every year. These memories can come in the form of white knuckle rides, huge Lego models, friendly sea creatures and even meeting your favourite celebrities.
Since its formation in 1999, Merlin has grown to become a prime leader in providing good quality, family leisure time. With new venues opening all the time, the company is forever expanding its portfolio of attractions. Like Virgin Incentives, Merlin also has a huge focus on strong branding and thrives on helping its customers create some unforgettable memories and unforgettable days out. Merlin's attraction portfolio has really grown over the years, from the acquisition of the Legoland parks in 2005, to the opening of Shrek's Adventure and the Bear Grylls Adventure in recent years. These are all great places customers can enjoy spending their Leisure Vouchers Gift Card at.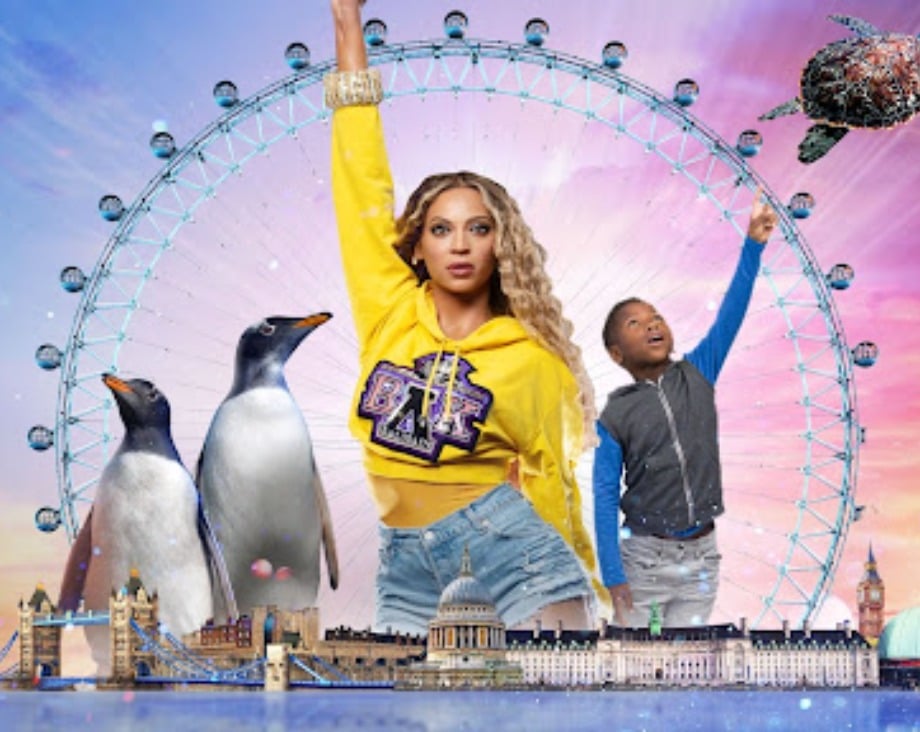 The Magic of

Merlin
Merlin Entertainments boasts a range of indoor and outdoor attractions with more than 130 attractions in 25 countries around the world. Referring to Merlin's ever expanding portfolio, the CEO of Merlin Entertainments, Nick Varney, stated in an interview that, "Merlin have launched and opened more attractions than any other company on the planet"
One of Merlin's key values is, 'for the love of fun' – this fits hand in hand with our own vision of helping to create long lasting memories. Merlin constantly delivers on its promise of creating fun and great family days out, for all their visitors and we believe Merlin also shares the same passion of new experiences, which makes dreams come true for both our customer base.
Unveiling of new

Madame Tussauds
Merlin are constantly striving to improve their current attractions by keeping them fresh and updated. The team recently lifted the curtains to showcase an all new and refreshed Madame Tussauds in London. The new and improved attraction gives guests the opportunity to experience the world of glitz and glamour and real life paparazzi on a famous red carpet. The venue is home to 150 lifelike figures, including world famous pop stars, movie icons from Hollywood & Bollywood, sporting legends, politicians and the Royals.
The new attraction features 14 exciting zones, where guests can join their favourite celebs at the Awards party, strut their stuff on the catwalk or take to the stage with music stars from past and present including the sensational Stormzy. To celebrate 10 years of Little Mix, Madame Tussauds also introduced the biggest girl group of the past 10 years to the star-studded line up with the ladies getting their first ever figures.
Guests can also experience the new Marvel universe 4D cinema, the spirit of London taxi ride & get in on the action with the greats of the Star Wars universe.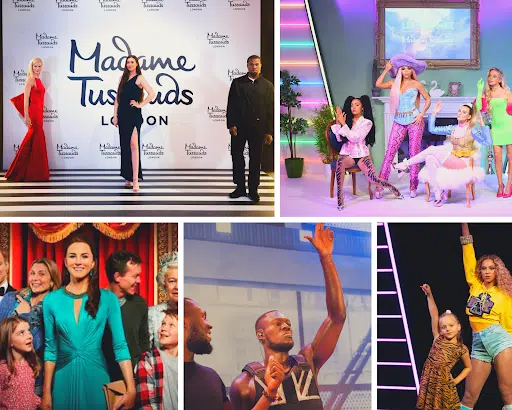 Popular Merlin Attractions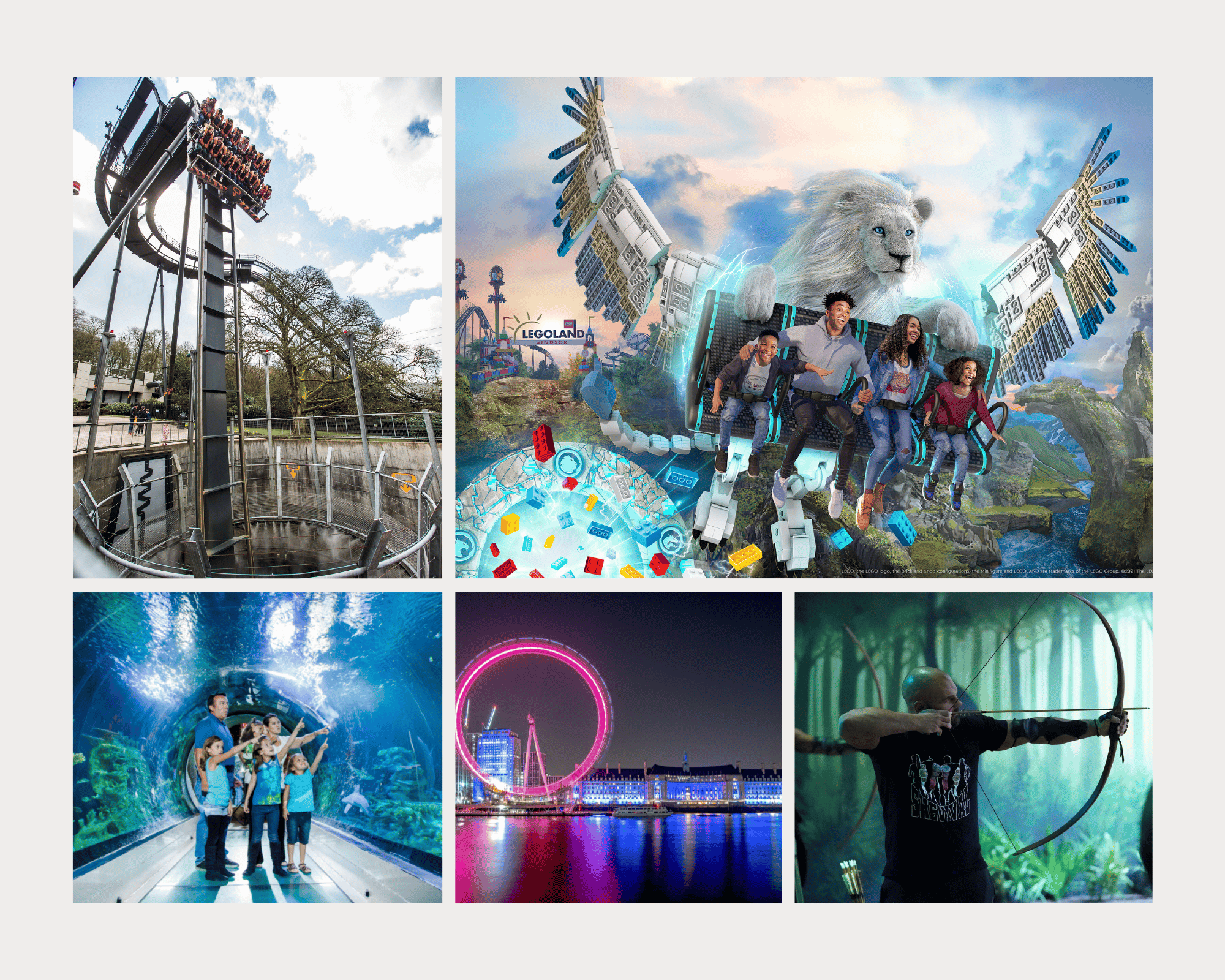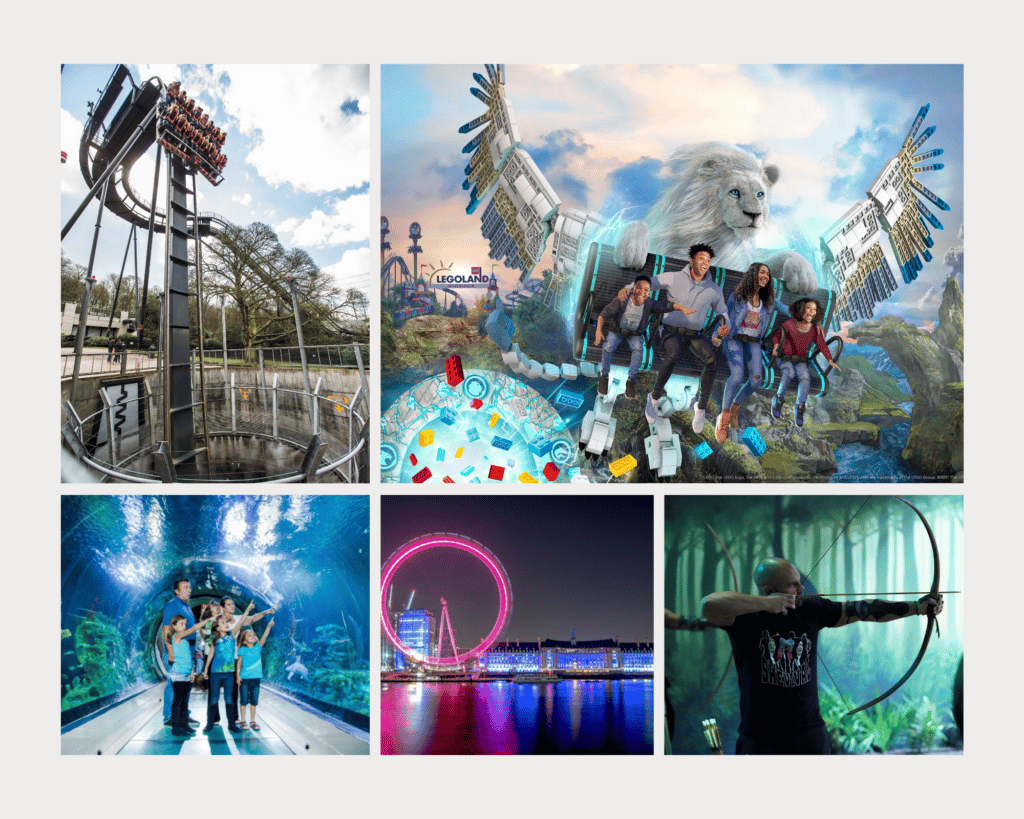 You can redeem your Leisure Vouchers Gift Card at some of the most popular attractions in the UK:
Legoland Windsor– An ideal day out for the family – awesome awaits at Legoland Windsor! With over 55 rides, attractions and shows, there are endless adventures at Legoland Windsor, including the creative miniland section – famous landmarks from around the world made from over 42 million Lego bricks.
Alton Towers– The biggest theme park in the country! For years, Alton Towers Resort has been Britain's greatest escape with rides, attractions and entertainment for every member of the family. Visitors can even enjoy the brand new World of David Walliams – new for 2021!
Sea Life– There are 12 Sea Life Centres in Britain and Ireland, plus the Cornish Seal Sanctuary. Enter life underwater on a magical journey to come face to face with some of the ocean's most bizarre but incredible sea creatures including sharks, rays and jellyfish.
London Eye– Located on the South Bank of the river Thames, the London Eye has been a key visitor attraction in London's skyline, since its opening in 2000. At 135 metres, the London Eye provides spectacular views across the capital.
Gift a Leisure Vouchers Gift Card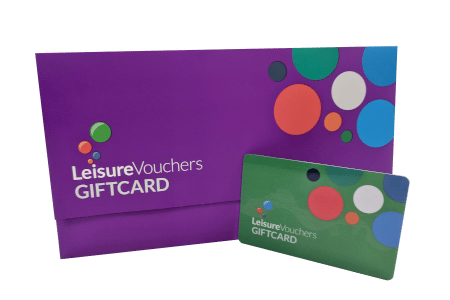 If you'd like to gift your team the chance to visit Merlin's exciting theme parks and attractions, then the Leisure Vouchers Gift Card is the ideal employee reward. This offers your employees' access to all 28 Merlin attractions in the UK and they'll have the flexibility to choose the attractions that suit them. Whether they want to experience the high speed thrills of Thorpe Park, engage with 1100 years of history at Warwick Castle or snap hundreds of selfies with the glamorous celebrities at Madame Tussauds, the Leisure Vouchers Gift Card is a great choice.
In addition, gifting your employees an experiential gift over a monetary bonus is more personal and something they can publicise which will reflect positively on your company and employees. The Leisure Vouchers Gift Card can be loaded with any value up to £130 and can either be gifted physically or via a simple e-voucher.