Smaller companies should give employee retention a big priority even though it seems more appropriate for large teams. After all, regardless of the size of the team or company, employees want to be treated well. As a small business owner, there are a number of ways to keep your colleagues in the company over a longer period of time. By reducing the time and money spent on recruiting and training new employees, a team that sticks together can help your firm to grow and increase market share. A great place to start is by finding out how small businesses can reward their employees, and that's where we come in and have the expertise to do so.
According to Glassdoor, around 60% of employees consider employee perks and benefits to be important to them when looking for a new role. Reward & Recognition not only improves employee engagement but results in the improvement of job performance and achieving business value. Employee recognition also increases
productivity by 31%.
It's essential to find ways to engage and motivate your colleagues, even if you have a smaller budget. Our Leisure Vouchers Gift Card is a flexible and affordable option for employee rewards. Our clients commonly use Leisure Vouchers Gift Cards for quick on-the-spot rewards, prizes & giveaways or for thoughtful birthday gifts.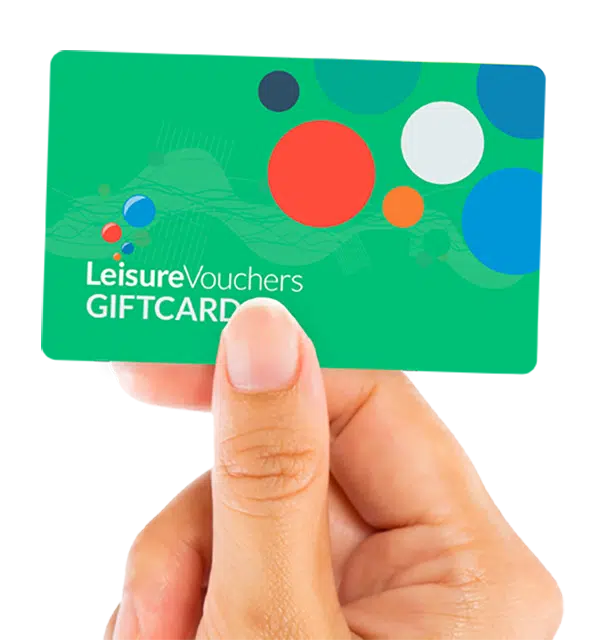 What is the Leisure Vouchers Gift Card?
The Leisure Vouchers Gift Card is one of the most popular and easiest ways to reward an employee. With over 5000 venues around the UK and 24 months of validity, the recipient can choose where to spend their gift card. Simply choose between £5 and £130 and then select a physical or digital gift card, that can be sent directly to your recipients. We only work with the UK's top brands so your colleagues will be in good hands.
You can order as many gift cards as you need directly by speaking to us and then once your recipients receive their Leisure Vouchers Gift Card in the post or via e-delivery, they just need to activate their gift card before they can enjoy it! Once activated, your colleagues can choose from our multiple partners to spend their gift card, they'll be spoilt for choice. You don't need to break the budget if you are learning how small businesses can reward their employees, your team members will still be able to treat themselves to something nice even with a lower value gift card.
Leisure Vouchers Gift Card works the same as a credit/debit card. In-store your recipient will simply hand over the gift card and the store will swipe it through their PDQ machine. Online they can simply enter the card details into the credit card field.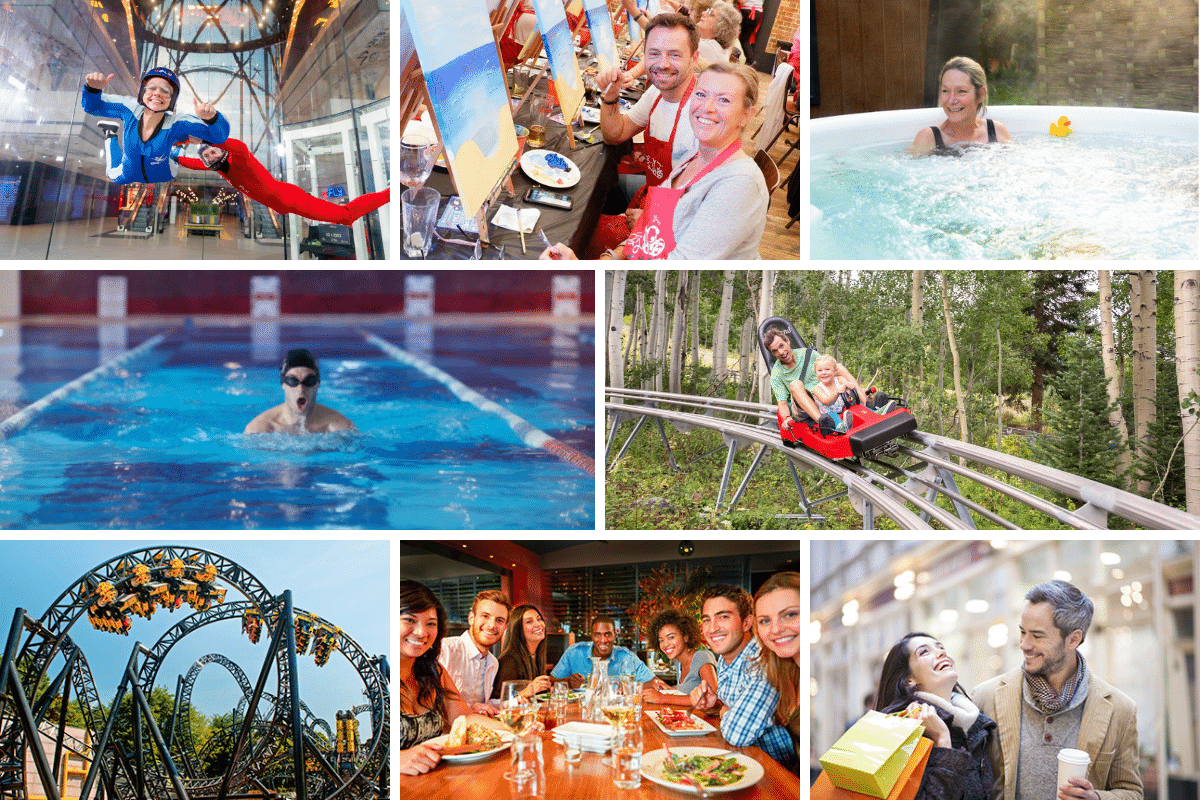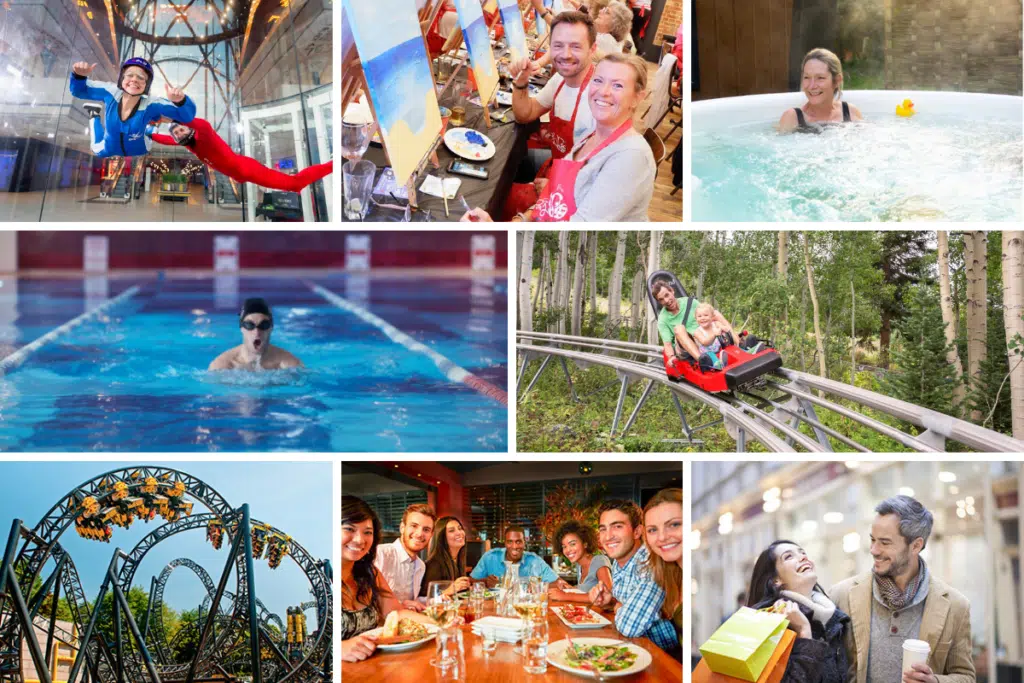 What brands accept Leisure Vouchers Gift Card?
How people enjoy their Leisure Vouchers Gift Card is completely up to them. We offer the widest possible choice from driving a Ferrari at a famous racetrack, to a relaxing day at a health spa, or taking the family to a favourite restaurant. Here are our categories:
Eating Out: Do your employees enjoy a foodie treat? Whether it be a cosy meal for two at Bella Italia, pizza and pasta for the whole family with Pizza Express or a night out with chow and drinks with friends or colleagues at Harvester.
Short Breaks: Your people can take a trip to the short breaks category for getaways to go, from luxury hotels to national chains such as Premier Inn, family friendly holiday parks in the UK at Away Resorts and fantastic travel excursions with National Express.
Days Out: Give your team the chance to discover a world of adventures with their Leisure Vouchers Gift Card. You'll find top UK theme parks and tourist attractions from Thorpe Park and Go Ape to zoos and sightseeing landmarks such as The London Eye.
Nights Out: It's time for your co-workers to put some fun in their diary with our nights out category. They'll find ways to pep up their evenings with Theatre and comedy nights out with Virgin Experience Days, boozy art sessions with Brush Party or a happy hour at TGI Fridays.
Shopping: Let the team indulge in retail therapy to enhance their leisure time by using their Leisure Vouchers gift card shopping for motoring, cycling and golf equipment, music, games, wine or books through the likes of American Golf, Waterstones and Laithwaite's Wine.
Relaxation: Perhaps your employees might prefer the wellness side of things? They can simply kick back and relax with Champneys blissful spas, enjoy health clubs and gyms with Hussle or even gift wellbeing products to loved ones through Simply Thank You.
Here are all of our amazing partners: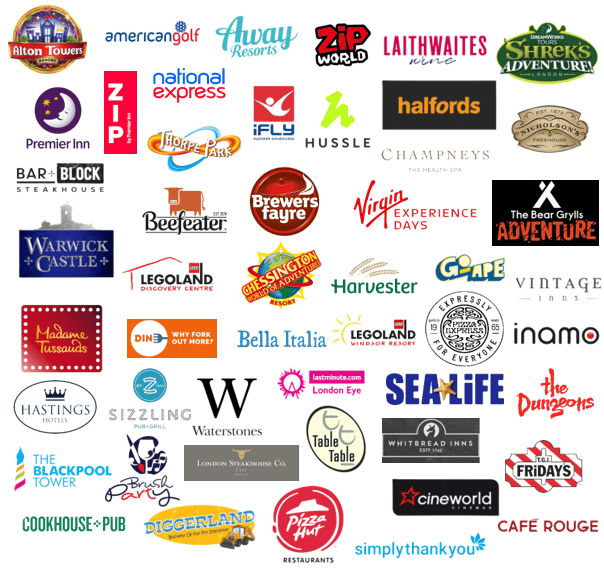 Whether you're looking to offer employees regular, instant rewards or that once-in-a-lifetime big-ticket incentive, Leisure Vouchers Gift Cards is an ideal 'on-the-spot' reward for large-scale team motivation. Businesses reward Leisure Vouchers as an easy 'thank you' gift or 'on-the-spot' prizes because it is quick and easy to gift, plus the recipient can choose exactly how and where to spend their Leisure Vouchers.
Here at Virgin Incentives, we reward our own employees with a Leisure Vouchers Gift Card for their birthday and we believe they are the perfect idea for an employee birthday present as you can choose exactly how much you would like to load on to the gift card. If you are trying to find out how small businesses can reward their employees, look no further than our great little gift card! Get a quote below: