As an employee, it's a great feeling to be recognised, valued and rewarded. Why not start the year by encouraging your employees to learn new skills and get inspired with fresh experiences. Here's a round-up of popular experiences you can gift as a corporate reward to increase employee engagement

Movie Night In with Popcorn, Make Your Own Pizza and a Film
So, just because movie nights have rapidly become a weekly or even daily occurrence, it doesn't mean you can't make them memorable. Reward your people with a fun night of making pizza with hand-crafted dough and award-winning produce, whilst they watch a film of their choice and indulge in a bag of gourmet hand-coated popcorn from Joe & Seph's. A great way to brighten up their January evenings.

Fully Inclusive Virtual Cocktail Masterclass with Professional Kit and Ingredients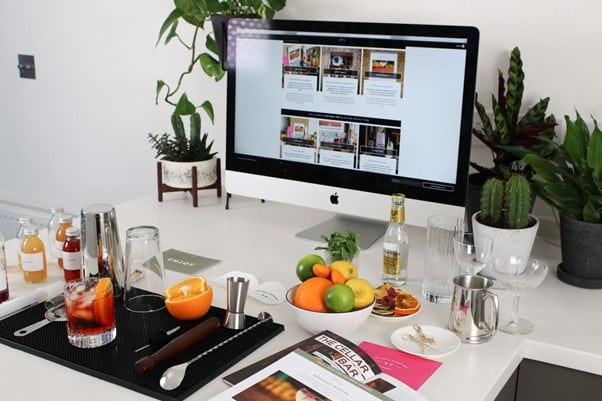 Why not gift your colleagues a virtual cocktail masterclass delivered via Zoom. A box will be delivered to their door containing professional-standard equipment which they can keep, followed by a 90 minute award-winning Zoom session that'll see they can make and shake three class cocktails.

Virtual Space Exploration Experience
Your colleagues can discover the wonders of the universe in an interactive 60 minute session via Zoom. Led by a live host from the heart of the UK's space sector Space Store, they'll get to learn a whole range of out-of-this world facts, before taking part in a series of activities including a satellite treasure hunt, an augmented reality game and the excitement of examining meteorites. Whilst we're currently unable to travel in person, this will definitely take you and your employees on a journey.

Home Baking Box and Online Tutorial from The Bake Club
If your colleagues' New Year's resolution is to bake more, we can help with that. Put together by the patisserie experts at Brigit's Bakery, your employees will receive a home baking box complete with an online tutorial. The Bake Club experience includes step-by-step online video tutorials and guides to help you get creative in the kitchen. It also has the added bonus of access to the app which offers even more recipes to inspire future bakes.

Smuggled Cocktails Delivered to Enjoy Now and Theatrical Cocktail Experience at Moonshine Saloon Western Immersive Bar to Enjoy Later
This is great if you're looking for a reward that will transport yourselves and your colleagues back to the 1920s Prohibition Era. The adventure begins with an at-home cocktail delivery and experience that'll see your colleagues receive secret video messages from members of a bootlegging gang. When the time is right, they will head towards an immersive cocktail experience at Moonshine Saloon that'll see them playing games with the locals and even be invited on a tour of the notorious Moonshine Distillery. This is a perfect corporate reward to keep the celebrations going throughout 2021.
Online Virtual Masterclass with Jean-Christophe Novelli
Headed by the award-winning chef Jean-Christophe Novelli, this 90-minute live online cooking masterclass will see your employees master one exquisite signature dish. The expert chef will provide guidance every step of the way throughout the video session. There will also be a Q&A session with the man himself.
If you'd like to gift any of the above experiences as a corporate reward, or want to find out how we can support your employee engagement program, give us a call on 0330 111 3030, email us at info@virginincentives.co.uk or simply complete a short form and we'll contact you. We'll work with you to create fun, memorable and long lasting rewards.