An annual observance originating in the United States, Black History Month is an integral event in HR calendars globally. Designed to recognise the contributions and achievements of those with African or Caribbean heritage, it's a time for people from all backgrounds and walks of life to celebrate the amazing things black people have achieved.
The theme for 2022 is "Time for Change: Action Not Words", emphasising that in order to get a better tomorrow, we can't just focus on the past. While we can learn from it, to improve the future, we need action. As you review the following suggestions of things to do for Black History Month, keep that very important theme in mind. Here are 20 things to do for Black History Month:
1. Support Black businesses
With many black-owned businesses still reeling from the negative impacts of the pandemic, becoming a customer is a great way to celebrate. Offices can distribute a list of black-owned businesses to visit in the local area, promote online marketplaces like Miiriya or encourage use of the hashtag #blackowned.
2. Visit an art gallery
Many galleries and museums across the country will exhibit the works of black artists throughout the month of October. Examples include the London Lighthouse Gallery & Studio, who are displaying the works of Nigerian artist Jacqueline Suowari or Manchester's The Whitworth showcasing Caribbean designer Althea McNish.
3. Join a Black History walking tour
Get your teams involved with the cause by embarking on a walking tour. These are an active way to learn about how African and Caribbean cultures have influenced and shaped today's way of life. For those based in London, Black History Walks organise walking tours where people can gain fascinating insights on architecture, secret societies, freedom fighters, slavery and more.
4. Educate yourselves about noteworthy black figures
While Black History Month typically draws associations with historical figures like Martin Luther King and Rosa Parks, there's many others to hear about. Visit Blackpast.org for an extensive list of women and men who have contributed to the shaping of Black history.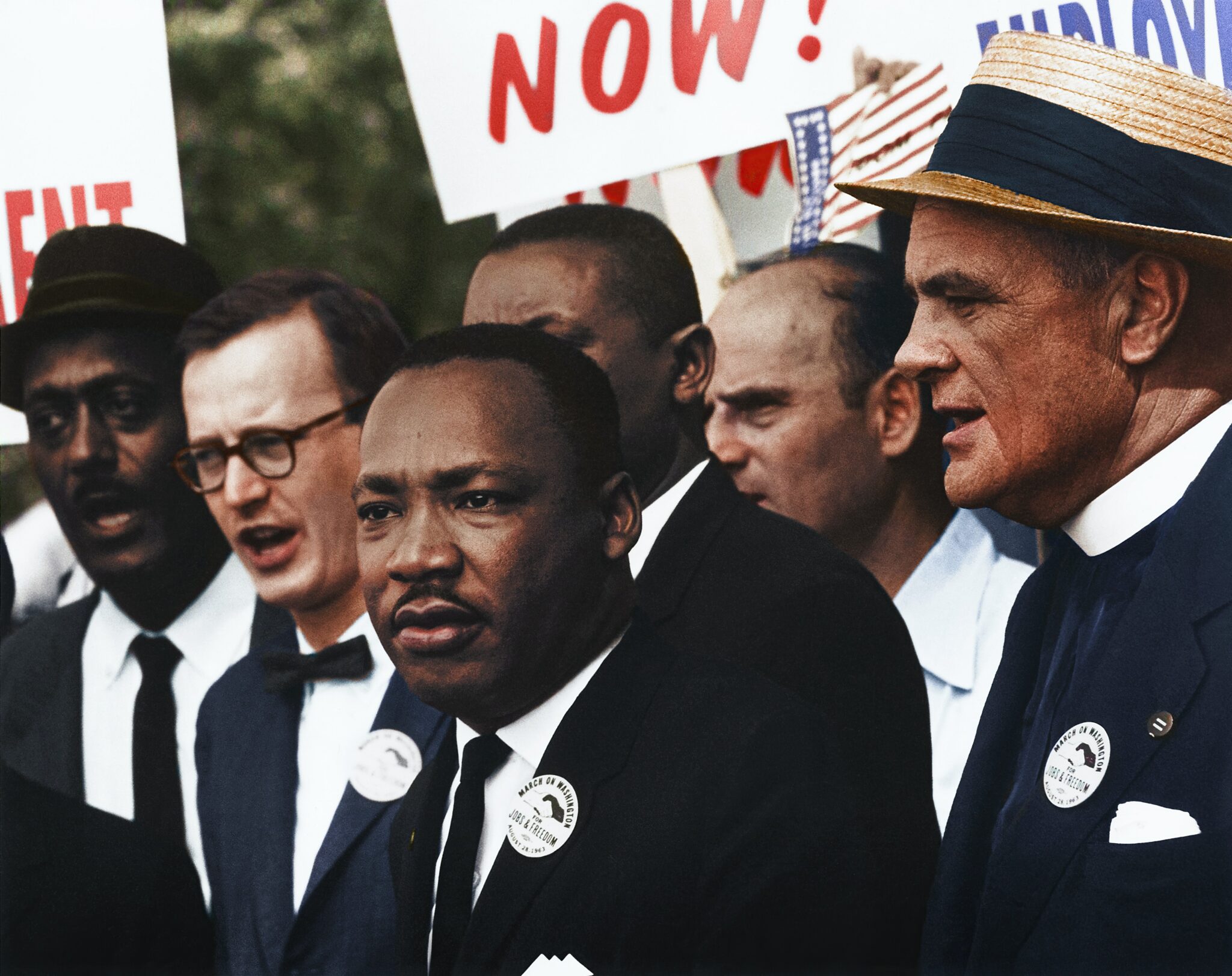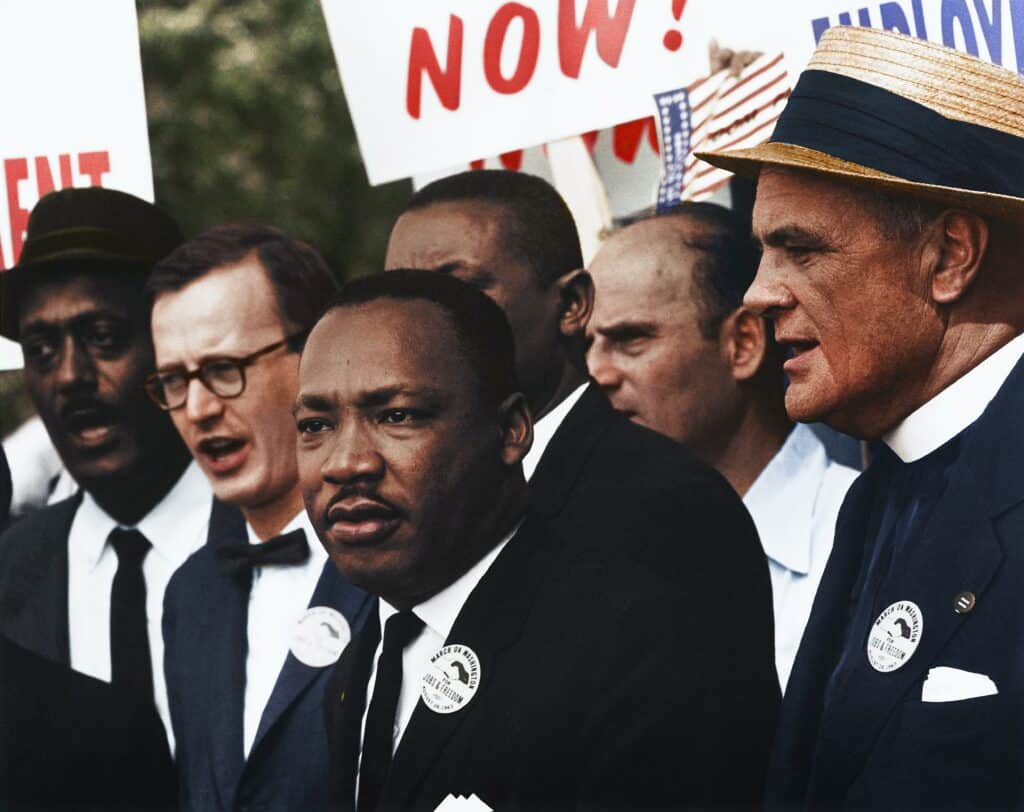 5. Recreate civil right movement posters
For a fun craft activity in the office, people teams can organise a session recreating civil right movement posters. Start by reviewing a few examples and then giving people the freedom to either create their own or recreate pivotal posters.
6. Showcase a Black History Month video
Whether this is screened in the office, sent as an email or on a messaging program, there's a whole host of Youtube videos on the topic that can be shared. For some more inspiration, check out We Are Teachers' collection of Black History Videos here.
7. Delve deeper into the Black Lives Matter movement
A social and political movement, greatly popularised by social media, the Black Lives Movement seeks to highlight racism, discrimination and racial inequality. While people have heard of this movement, few understand what its motivations are. Share the Black Lives Matter website or show screenings of films like The Hate U Give to add context.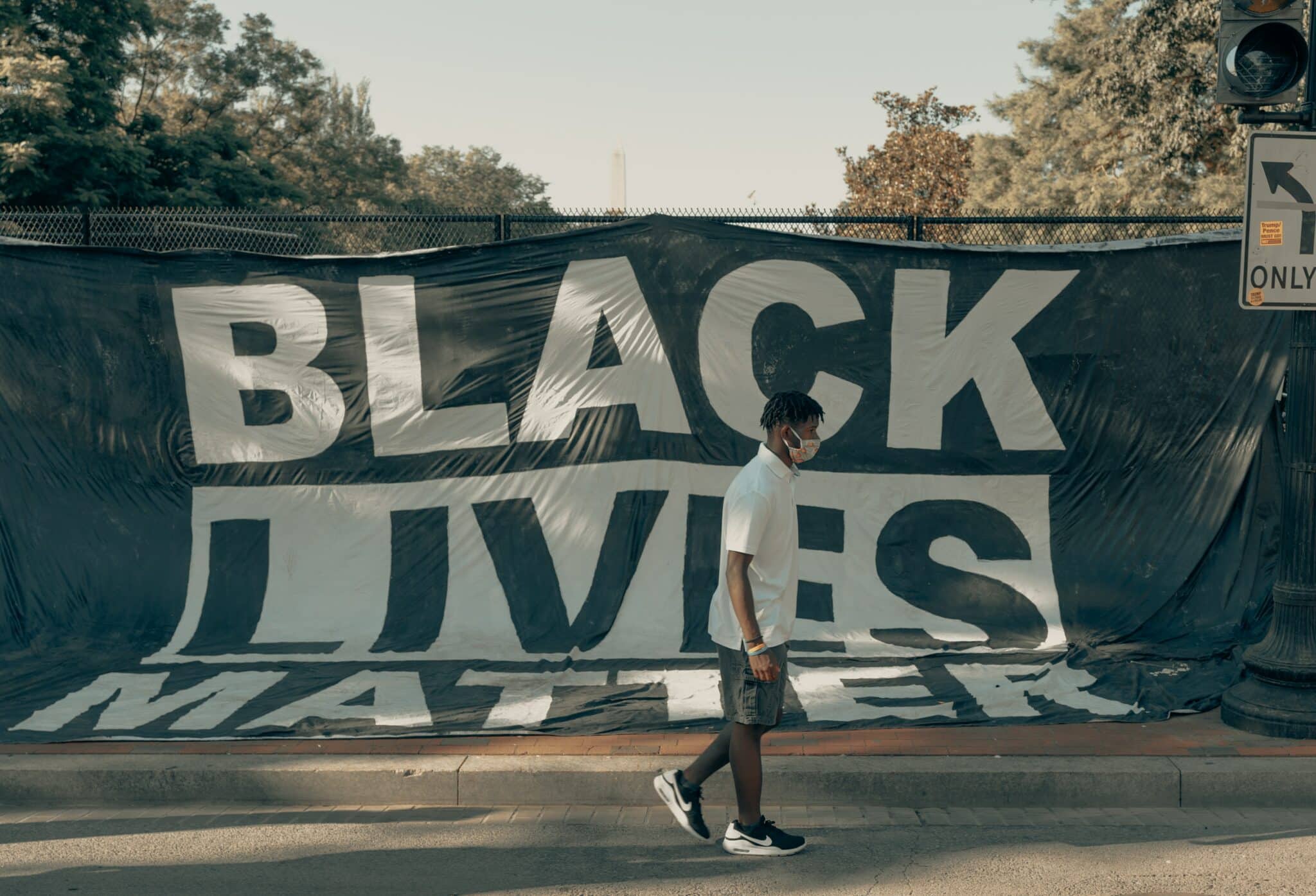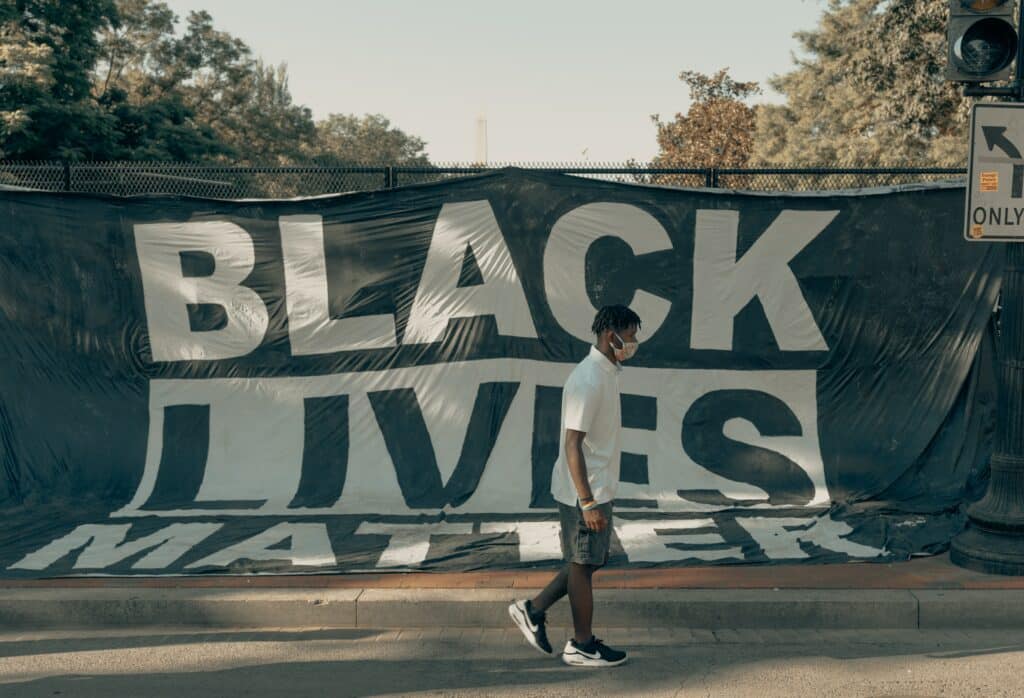 8. Distribute a Black History Month poem
To enhance your conversations in the office, you can share a Black History Month poem. The Black History Month organisation has a poet's corner section on their website filled with resources.
9. Stock your kitchen with Black-founded snack brands
What's better than filling the office snack station with some of the best black-founded snack brands? There's also many black-owned brands across the country who offer nationwide delivery like Borough 22 and Chika's.
10. Organise a book-swap
One way to get employees involved with the cause is organising a book-swap in the office, featuring books with Black protagonists. Over in the US, a young activist called Dias created a #1000blackgirlbooks campaign, which can provide some inspiration for UK businesses.
11. Visit a museum
The UK is home to a wide range of museums that focus on the history and legacy of the transatlantic slave trade. Depending on where companies are based, examples include Liverpool's International Slavery Museum or London, Sugar & Slavery Gallery.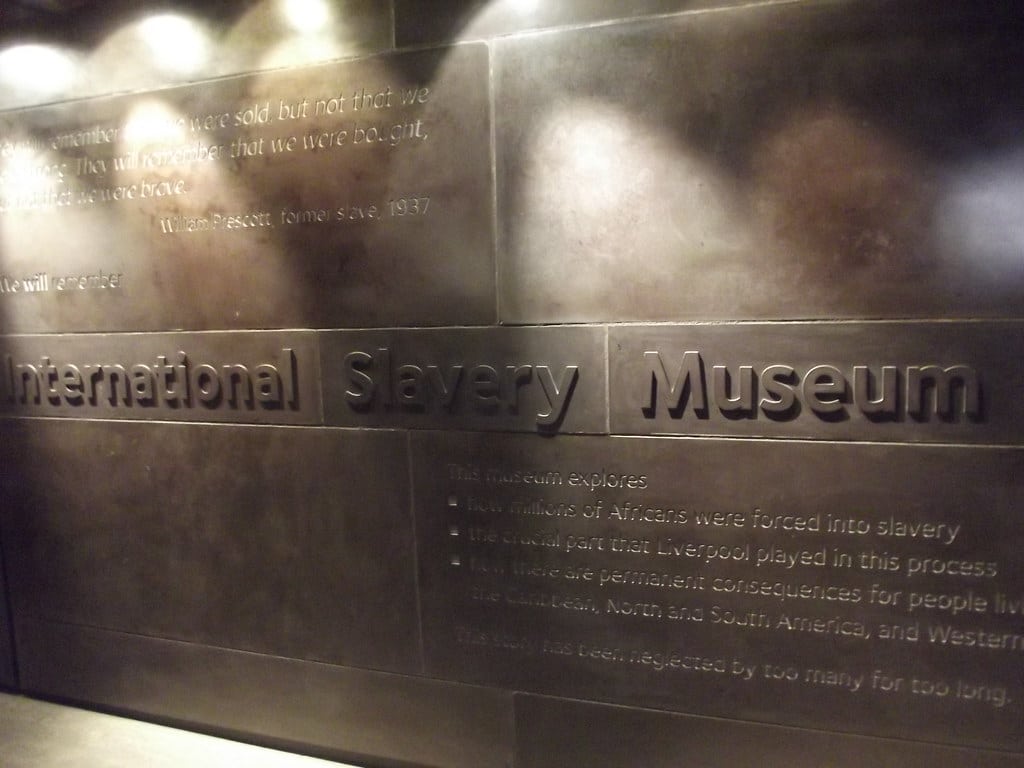 12. Host a poetry reading
We mentioned distributing poems earlier but HR teams could turn it into an in-person event. The premise would be team members choosing a poem by a Black poet to learn and recite in the office.
13. Listen up
There's a wide array of podcasts about Black History to listen to and discuss within offices. Apple Podcasts spotlight a featured collection of "Black Voices & Creators" throughout October, focussed on growth, empowerment and history.
14. Discuss implicit bias, systemic racism and social injustice
Events like Black History Month are important to recognise for starting much-needed discussions around topics typically swept under the carpet. Use this opportunity to find resources to empower offices to fight for justice in our society.
15. Create a Black History Month playlist
Many genres of music we listen to today are influenced by Black artists. Celebrate by compiling a list of prominent artists, from Louis Armstrong and Jimi Hendrix to Beyonce and the Weekend.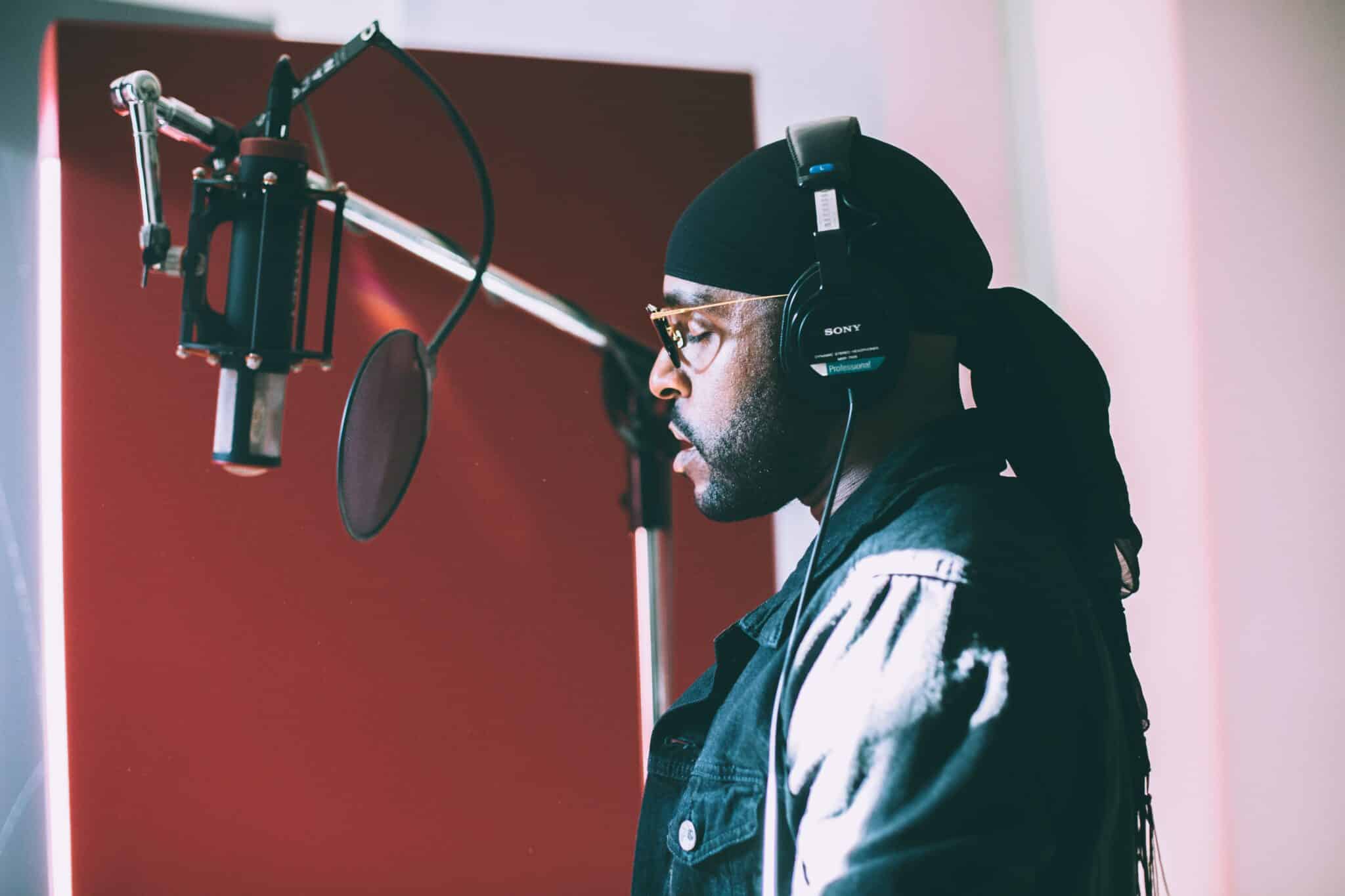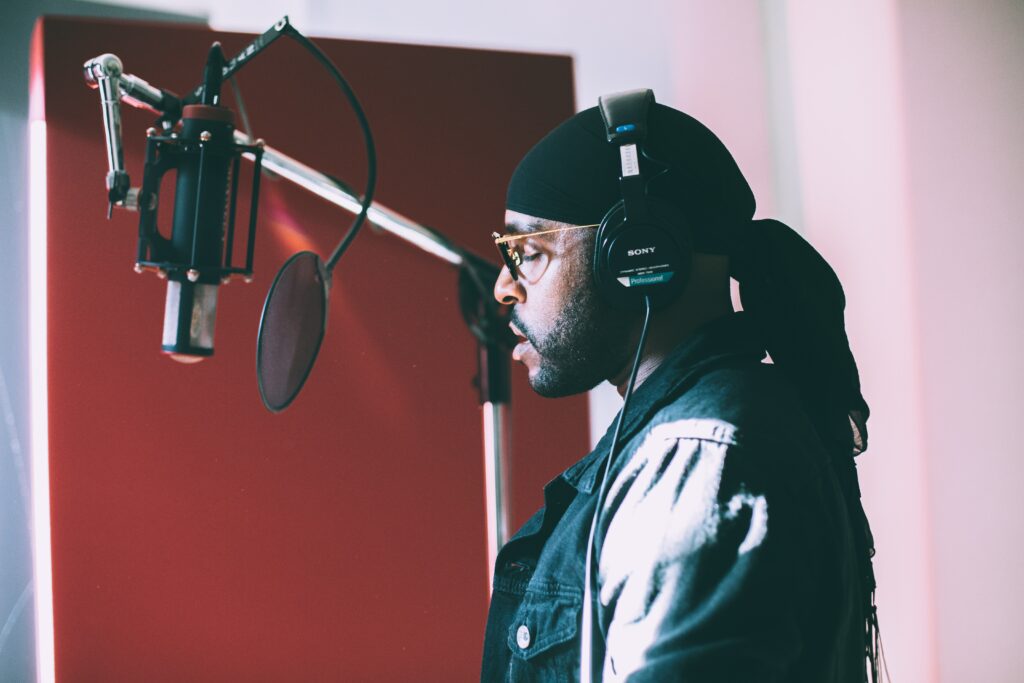 16. Review the timeline of Black History Month
It's easy for people to get caught up in the celebrations without taking the time to reflect. Why is it celebrated in October in the UK? How long has it been founded and why?
17. Host a trivia night
How much do your team members know about Black contributions to society? Encourage your team to take part in a trivia night and then open the floor for an honest discussion.
18. Invite Black, Asian and Minority Ethnic colleagues to speak
Promote the visibility of Black, Asian and Minority Ethnic people within a team by inviting these colleagues to share their individual experiences. Whether this is at a meeting or via webinar, it's a great way to shed light on the challenges.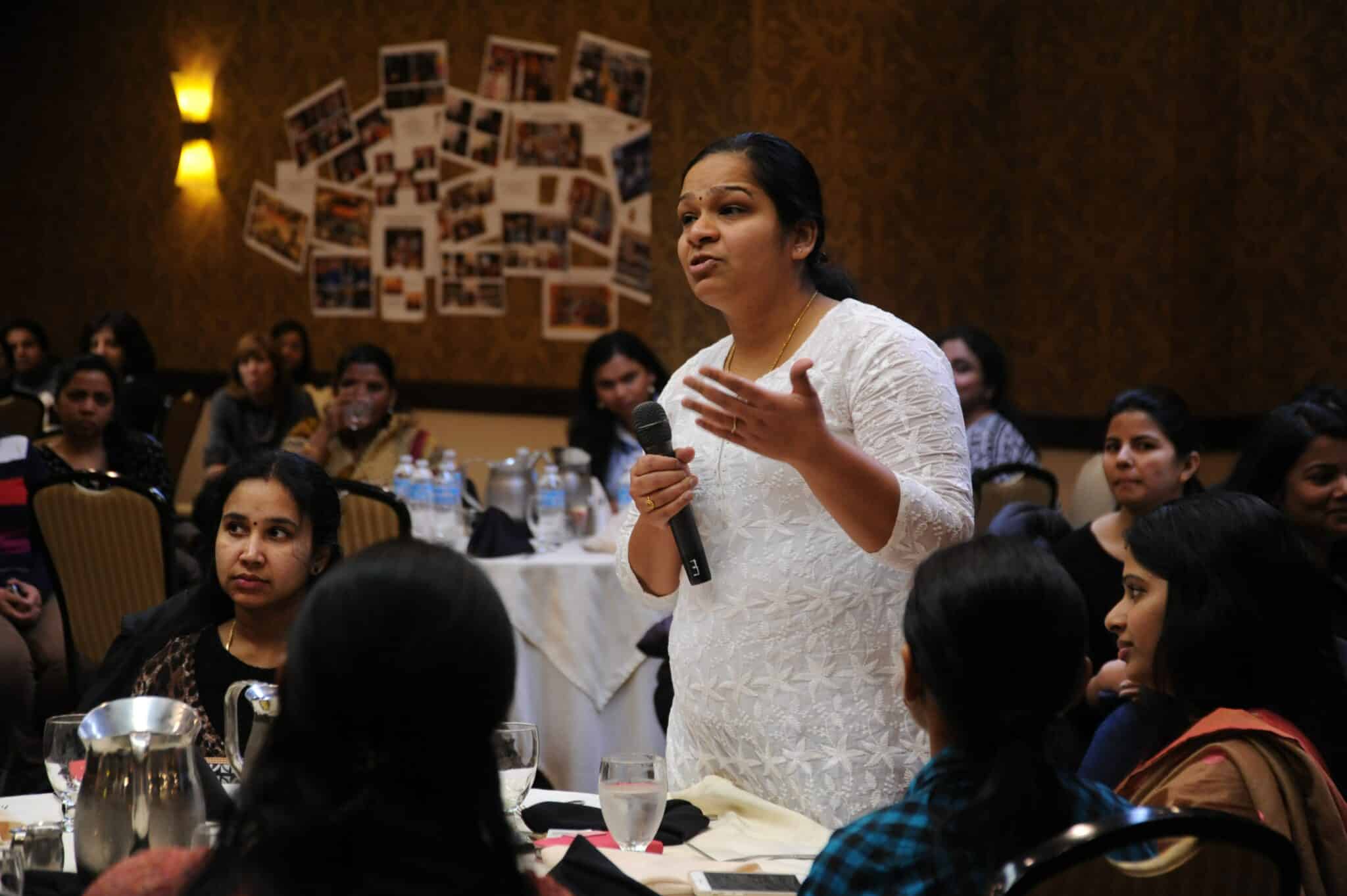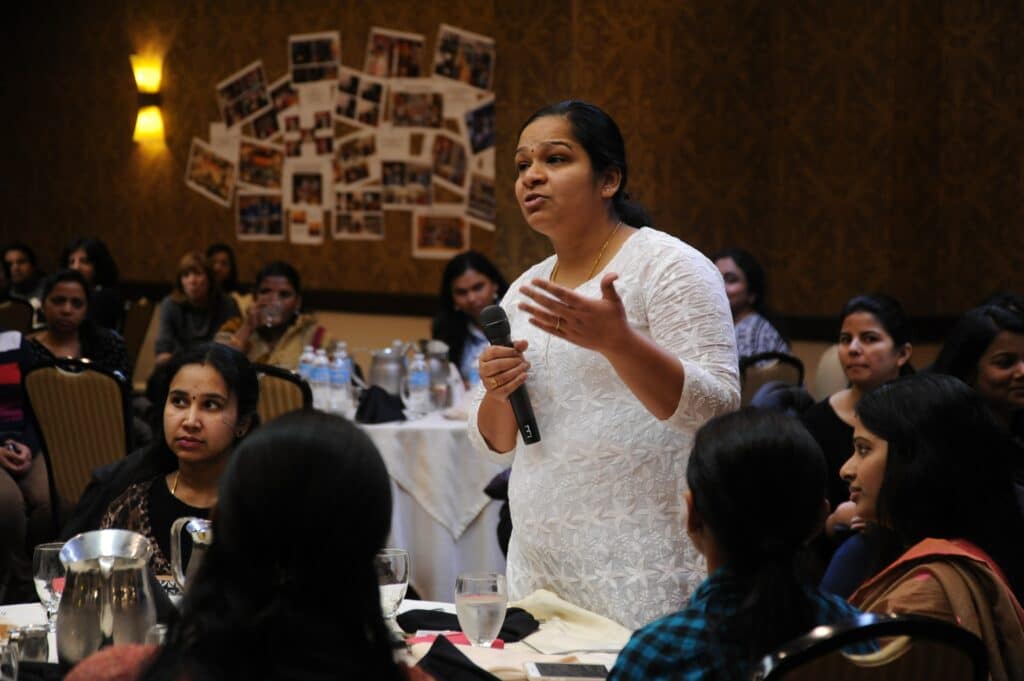 19. Volunteer with Black-led charities 
Consider organising a day out of the office where workers can spend some time volunteering at a local charity. This is a great way to help the Black community while making a difference and learning lots.
20. Learn songs of the Civil Rights movement
Chances are your workers will recognise songs such as "This Little Light of Mine" and "Oh, Freedom" without necessarily knowing the context behind the songs. Take the time to discuss how the lyrics reflect the defiant spirit of the time. 
There are plenty of things to do for Black History Month within the workplace, and supporting your colleagues of every race and diversity all contributes to having a stand out people culture within the company. Find out more below about the benefits of a positive people culture at work: