Hey there, folks! We're absolutely thrilled to introduce you to something that's been in the works for a little while– the all-new Virgin Incentives Gift Card! If you're in the UK and searching for the ultimate solution to elevate your employee reward and recognition or to supercharge your marketing strategies, this multi-choice gift card will be game-changer for you!
Browse, Swap, Shop: The Power of Choice
Browse, Swap, Shop. Why? Because the Virgin Incentives Gift Card is all about choice, flexibility, and empowerment. When you gift this multi-choice gift card, you're essentially handing over a treasure trove of options.
Recipients get to embark on a virtual shopping spree through a dazzling array of the UK's best-loved brands. We're talking about over 100 partners to pick from, including Boots, Cineworld, Hello Fresh, Pizza Hut, Halfords, Virgin Experience Days, Virgin Wines and more. From shopping extravaganzas to dining delights and thrilling experiences, the possibilities are not just endless, they're exhilarating.

Simple, Flexible, and Oh-So-Easy
Here's the magic: it's utterly effortless. We like to be as smooth as possible to work with, which is why each gift card can be loaded with any value between £5 and £2,500 so we can cater to all budgets.
Once your lucky recipient receives the Virgin Incentives Gift Card, they can navigate through the impressive list of brands and select their preferred brand. Feeling fancy and want to indulge in a little retail therapy at M&S? Perhaps a nice cuppa at Caffè Nero is more their style. Once they've made up their minds, they simply swap their Virgin Incentives Gift Card online for a brand-specific gift card. It's as easy as pie!
Variety is the Spice of Life
The Virgin Incentives Gift Card isn't just a one-hit wonder; it's valid for a generous 12 months, giving recipients the freedom to pick the perfect moment for their treat. The multi-choice aspect ensures they curate their gift, guaranteeing it's precisely what they desire.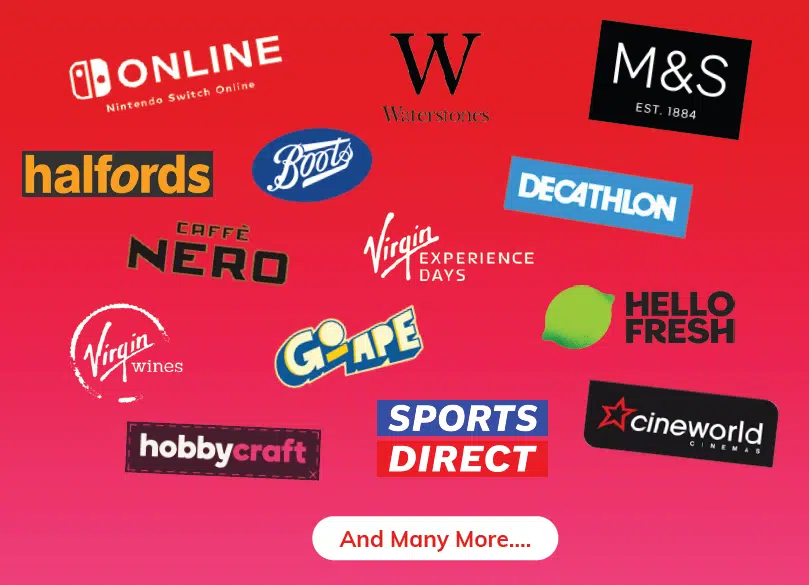 How will my business benefit from the Virgin Incentives Gift Card?
Whether you work in HR or you are part of a marketing team, the Virgin Incentives Gift Card is your secret weapon. It's not just about rewards; it's about creating unforgettable moments and forging lasting connections. Whether you're celebrating employee birthdays, work anniversaries, outstanding achievements, or looking for flexible prizes & giveaways or on-pack promo ideas to increase customer acquisition and loyalty, this gift card is your versatile ally. But let's delve deeper into the endless possibilities of the Virgin Incentives Gift Card:
Employee Recognition: Looking to show appreciation for a job well done? The gift card lets you do it in style, allowing your employees to choose their own rewards.
Sales Incentives: Motivate your sales team like never before. Offer them the gift of choice and encourage their performance to soar.
Employee Wellness Gifts: Promote well-being by gifting employees the freedom to choose wellness experiences.
Marketing Campaigns and On-Pack Promos: Incorporate Virgin Incentives Gift Card into your marketing campaigns and on-pack promotions. Offer them as incentives to boost sales or engagement. For instance, "Buy a product and receive a Virgin Incentives Gift Card as a bonus!" This adds value to your offerings and entices potential customers.
Customer Referrals: Encourage your existing customers to refer friends and family by offering Virgin Incentives Gift Cards as rewards. This not only incentivises referrals but also introduces new customers to your products or services.
Customer Christmas gifts: Thank a customer for their loyalty to your business throughout the year by gifting them a Virgin Incentives Gift Card so they can choose their own Christmas gift.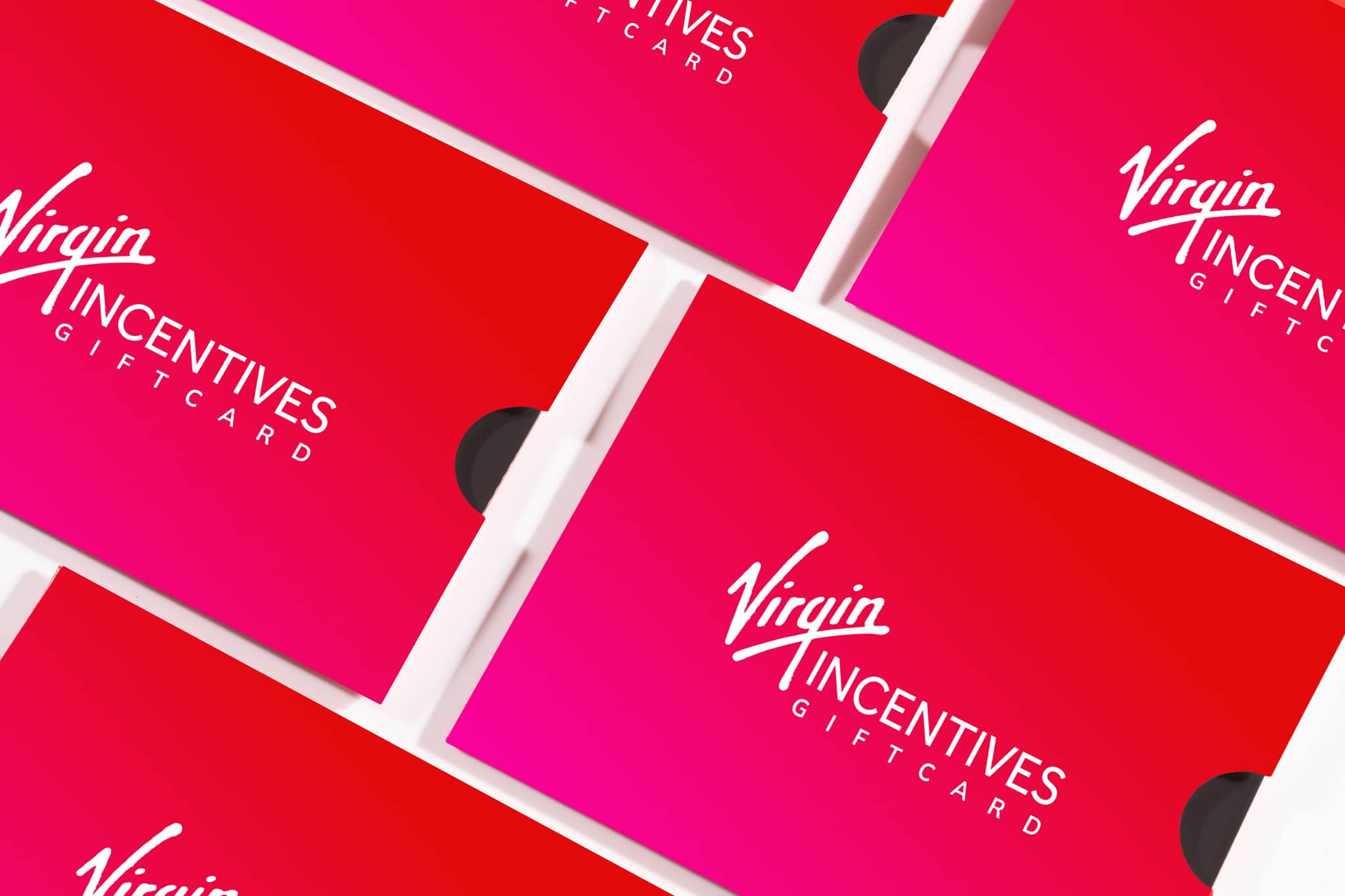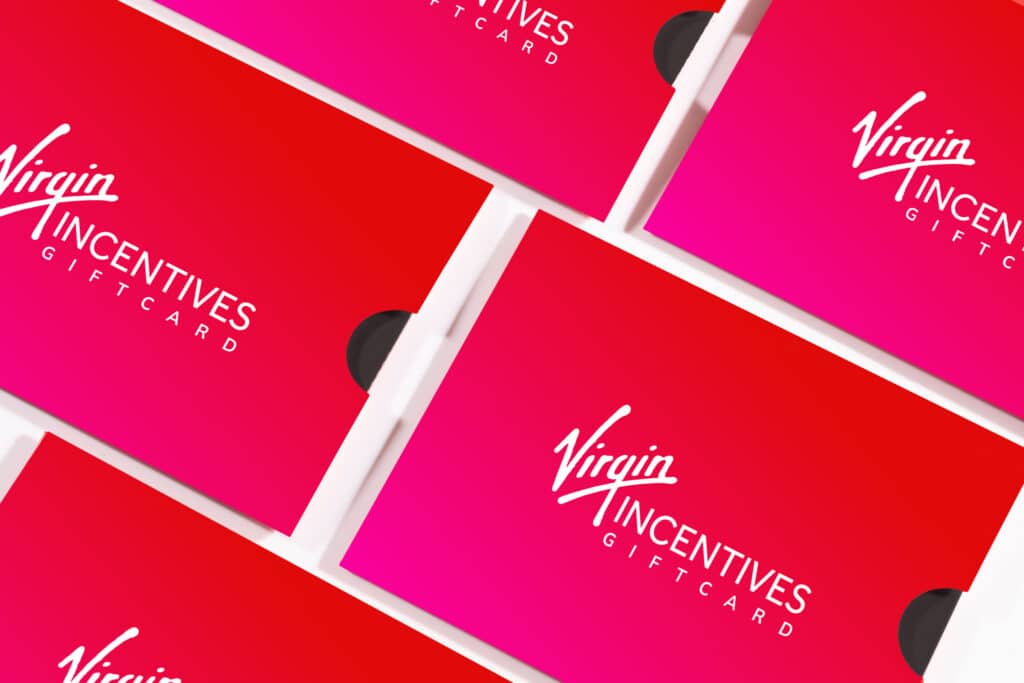 How Businesses Can Get in on the Action
Now, if you're eager to level up your employee rewards, supercharge sales incentives, or amplify customer loyalty strategies, get your hands on these awesome gift cards is a piece of cake. Just give us a shout by calling 0330 111 3030, dropping us an email at info@virginincentives.co.uk, or simply visit the Virgin Incentives website. We're here to make your gifting dreams come true!
Final Thoughts
So, there you have it – the Virgin Incentives Gift Card, your gateway to a world of choice and celebration. Whether you're in HR or marketing, this is your ticket to making employees and customers feel truly valued. Ready to embark on this exciting journey? Get in touch with us below: