We're constantly sourcing new experiences to keep up with popular trends and customer demand, so you can be sure your corporate reward offering is enticing and exciting. We aim to have our unique experiences available all across the country for your employees and clients to enjoy at their leisure. Read on for more information about our new experiences in the U.S. as well as our newest category and region offerings.  
Our New National Parks Category
America and its territories are home to 63 stunning and incredibly diverse national parks. From rugged mountain peaks and pine forests to underwater reefs and bright red canyons, some of the country's most beautiful landscapes can be found in the national parks. Your employees can explore the stunning and diverse landscapes of America's National Parks with a helicopter flight, horseback ride, wildlife tour, or a guided hiking trip. With such a vast number to choose from, deciding which experience would be best for your employees can be difficult, here are 4 of our favorites to help you choose:
Guided Haleakala Crater Hike

Discover the magnificence and silent beauty of Maui's Haleakala Crater, a magnificent amphitheater of silence, and a place of beauty that always evokes awe!

West Rim Helicopter Tour With Landing

Enjoy the thrill of soaring above Grand Canyon's West Rim then descending into the canyon and landing near the river!

Yellowstone Lake Kayak Tour

Paddle over active geyser basins and explore fascinating geothermal features on this incredible 5-hour guided Yellowstone Lake Kayak Tour!

Helicopter Flight & Glacier Dogsled Tour

Take a thrilling helicopter flight to a remote glacier, then traverse the ice on an epic dog sled ride with this amazing Alaskan adventure!

We have launched in Palm Springs
Bordering the picturesque San Jacinto Mountains and Joshua Tree National Park, the resort city of Palm Springs is the perfect place to reward your colleagues with a weekend getaway. Often referred to as a desert oasis, this city offers plenty of urban amenities while also catering to the adventure seekers and outdoor enthusiasts.
Whether you're wanting to explore the city, dance like nobody's watching, or discover California's vast wilderness, Here are just a taste of some of our incredible new experiences in the U.S. that can be found in Palm Springs: 
Drive Through a Desert Wonderland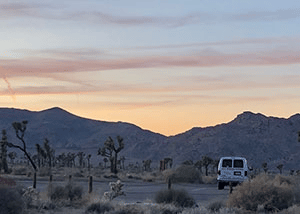 Your employees' getaway in Palm Springs isn't complete without a little bit of sightseeing. Gift them the opportunity to embark on an exciting driving tour through the California wilderness! Choose from thrilling off-road adventures along the San Andreas Fault or drive past the wacky and wonderful foliage in Joshua Tree National Park. No matter where the day takes them, your co-workers are sure to be transported into otherworldly landscapes filled with surreal geologic features, fascinating animals, and vibrant histories!
Looking for an exciting indoor activity that all of your team members will love? Look no further! Experience Tripadvisor's #1 rated indoor activity in Palm Springs with these fun and interactive escape room challenges. Your recipients will have to work as a team to decipher riddles, piece together hidden clues, and solve challenging puzzles. Did we mention that there's a time limit? Hopefully your co-workers can escape and set themselves free…before it's too late! Choose from several exciting themes including a bank heist, Merlin's magic school, the Titanic, and more.
New Experiences now in Asheville
Ah, the City of Asheville. Rolling blue mountains, lush green forests, and a vibrant city life. What's not to love? If your employees have never been there before, they definitely need to start planning a weekend getaway ASAP. From driving the Blue Ridge Parkway and hiking through the hills to tarot card readings and e-bike adventures, the City of Asheville is home to countless exciting activities that are perfect for your colleagues. Before they start packing your bags, here's some highlights of our newest experiences in Asheville:
Say Cheers to the Best Weekend Ever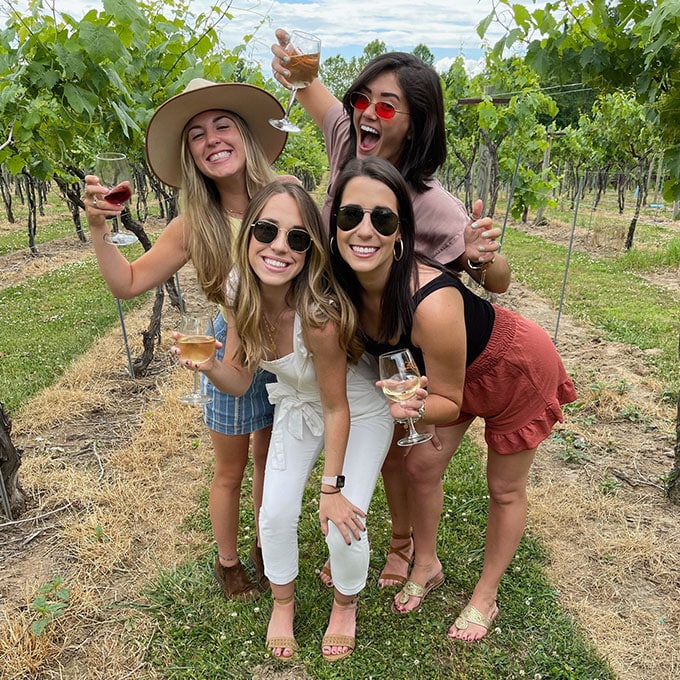 Treat your co-workers to an incredible experience with a scenic tour deep into Asheville's up-and-coming wine country. They'll travel to 3 stunning wineries and indulge in two very generous tastings! They'll love to be able to walk through Asheville's gorgeous vineyards on this North Carolina Winery Tour. Your team members aren't wine lovers? You're in luck because wine is not the only alcoholic beverage created here. Asheville boasts some of the best craft beer breweries and cideries in the country. So, tell your team to grab their sunglasses, find an outdoor patio, and indulge in one of Asheville's best brews!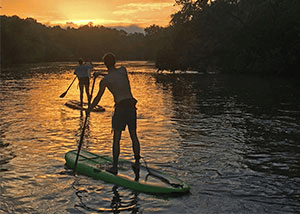 If your employees' are visiting Asheville during the warmer months, then their itinerary is not complete without some time on the French Broad River. Considered the third-oldest river in America, this waterway is home to a plethora of water sports. For the thrill-seeking co-workers, consider an exciting rafting trip where they can tackle splashing rapids and indulge in a tasty riverside lunch. For a calmer, but just as scenic, day, let your team members try their hand at SUP (stand up paddleboarding). They'll both be astonished at how easy it is to balance on these wide boards and they'll quickly be paddling the river like pros!
If you'd like to gift any of our new experiences in the U.S. as a corporate reward or want to find out how we can support your employee engagement program, give us a call at 303-381-1720 or contact us below.