Has your team risen to the challenges over the past couple of years? Team Building has been difficult to organize, but great team relationships result in higher productivity levels and happier memories.
If you'd like to treat your hybrid-working team to a group bonding experience, check out our range of unforgettable activities and experiences. We offer experiences for small teams to enjoy together as well as some fantastic online experiences for larger groups. It's a great time to organize an exciting team experience so why not make your group activity something they will remember for years. Here are 8 of our favorite group experiences for hybrid teams below: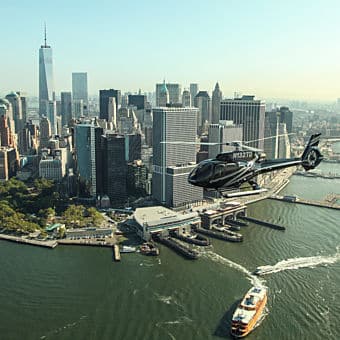 Treat up to 6 employees to a fantastic bird's eye view of the magical isle of Manhattan. They'll experience the beauty of Central Park, the Statue of Liberty and more as they float above the world's most famous skyline for a flight they'll never forget. The Pilots have 30+ years of NYC helicopter tour experience so your employees will be in experienced hands.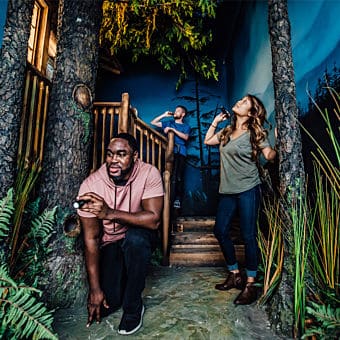 Combine a fun social activity with critical thinking and challenging puzzles during our entertaining Escape Room experiences. We have escape rooms in 15 states that can all cater for up to 6 of your colleagues, up to 9 for our Denver location and up to 10 in our Palm Springs location. Look underneath the rug and sift through the bookshelves to reveal hidden clues that will help you and your team solve the challenging puzzle. Perfect for corporate team building, escape rooms require speed, teamwork, creativity, and patience!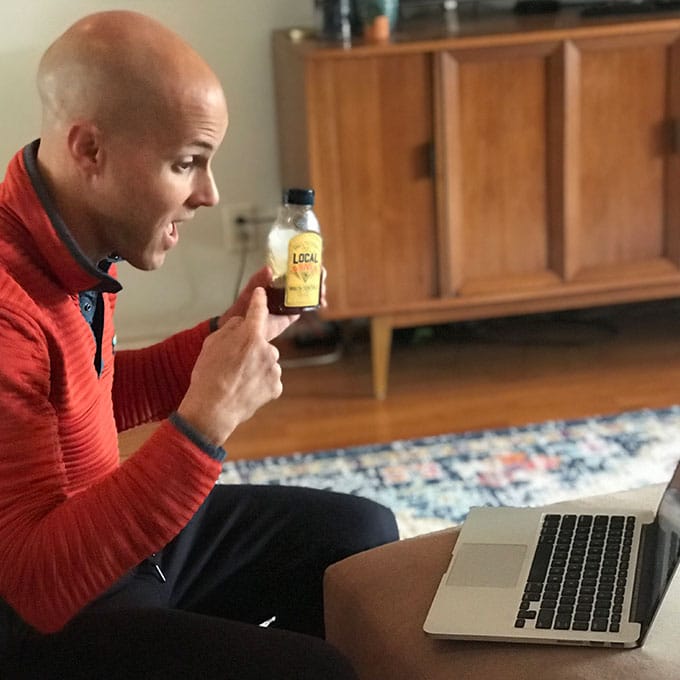 Get the gang together for some web-based sleuthing with this exciting At-Home Remote Scavenger Hunt! If you're a work-from-home crew or a hybrid-working team who want to boost morale and hone your collaboration skills, this At-Home Remote Scavenger Hunt is a great time for up to 12 people to take part!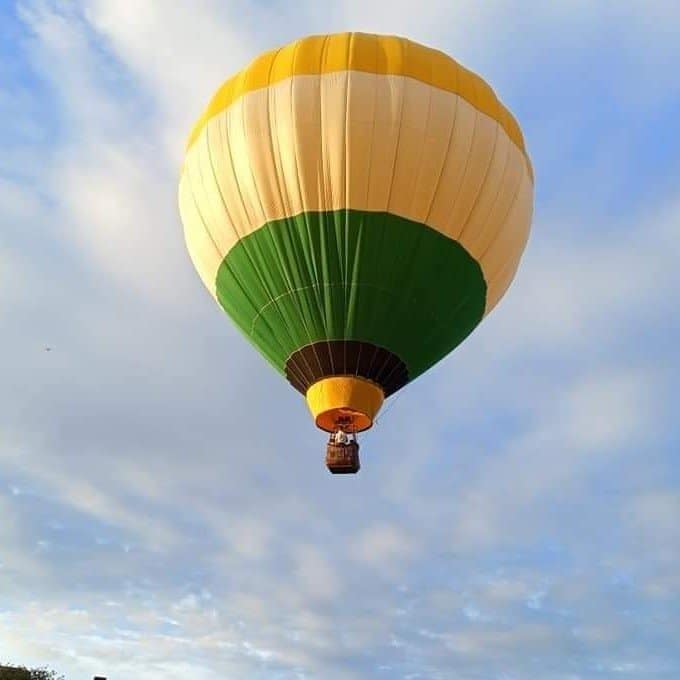 Nothing compares to soaring through the sky in a hot air balloon. With locations in over 10 states across the U.S. – discover hot air balloon tours & trips near you. This is the ideal experience if you really want to treat up to 4 of your co-workers, this is an experience they will never forget. From the initial set up of the balloon and basket to the gentle landing and champagne toast, a hot air balloon experience is sure to exceed expectations.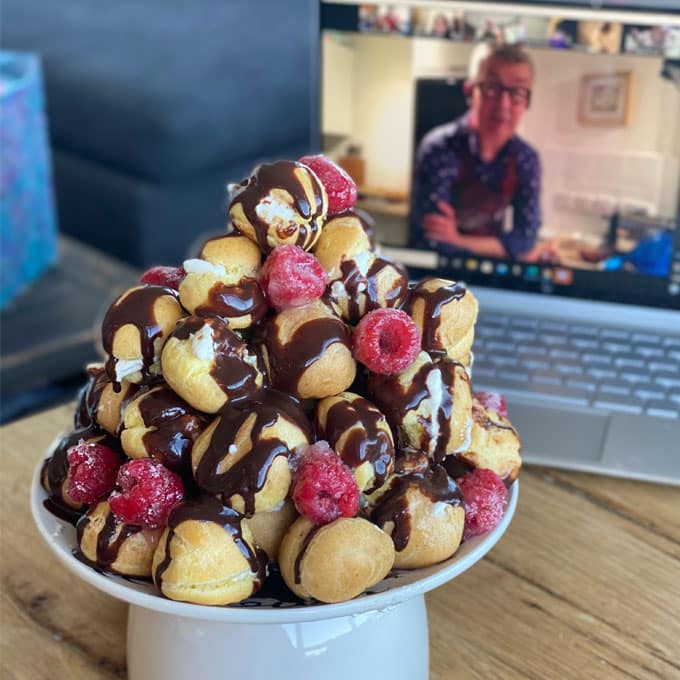 Up to 25 members of your team can get together for an online private event with a former Great British Baking Show star as they teach your group from their own kitchens, all the skills required to perfect your bakes! From the comfort of their home, your team can unlock the secrets to brilliant bakes live and interactive, along with their co-workers.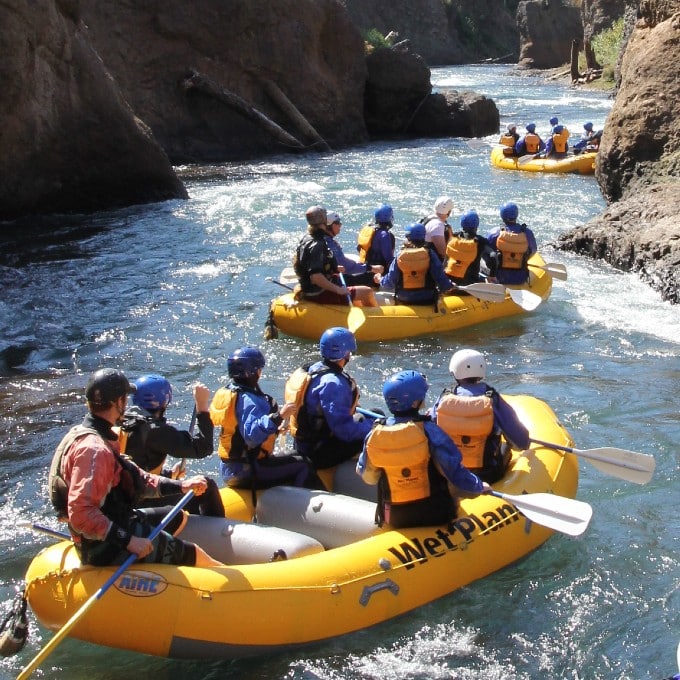 Feel the rush with a memorable day running the rapids of the White Salmon River for up to 6! Throughout the trip, rafters are treated to continuous class III – IV rapids that challenge even the most adventurous guests. In between the rapids, your team will have a chance to view lava-formed rock walls, float through crystal clear pools, and watch for wildlife in forests that are only accessible from the river. Experienced and trained guides allow for all skill levels to take part.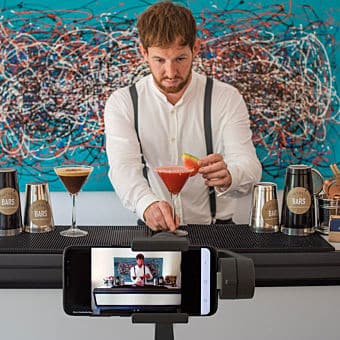 If you're looking to turn a virtual drink party into a stylish affair, this is the answer. Without even leaving the house, up to six of your employees can get together virtually with their co-workers and learn the fine art of cocktail making. In a one hour masterclass through Zoom, an expert mixologist from Ibiza will teach your employees to make and shake three of the best-tasting cocktails of their choice from an extensive menu.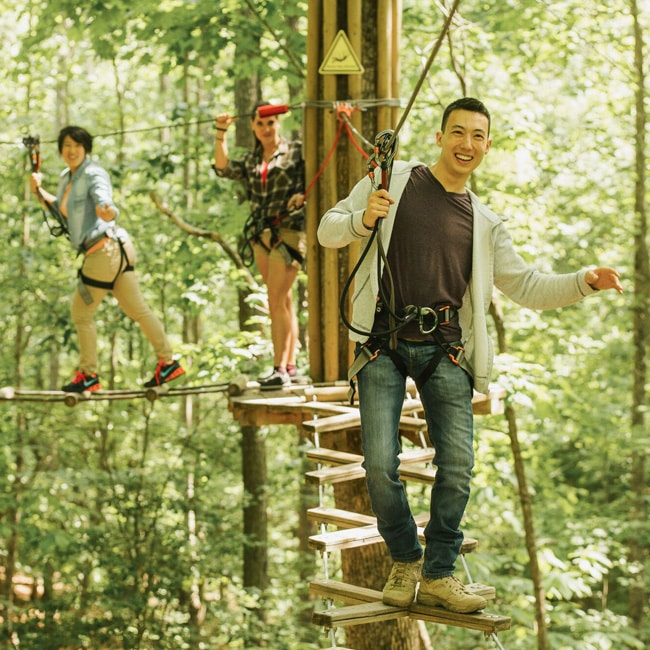 Climb, leap, and zip your way through the treetops with Go Ape! We work with 15 Go Ape locations across the nation that you can choose from plus you can bring up to 6 colleagues to take part in this fantastic team day out. The experienced instructors will teach your team how to safely swing through the trees using harnesses, pulleys and carabiners. Before you know it, your instructors will set you and your group free to fly through the treetops at your own pace. 
Organising a fun activity for your teams to enjoy together is a great initiative, give us a call on 303-381-1720 to find out how we can help you with exciting small group experiences for hybrid teams this year.