Wow! Another wild year has passed us by. But the festive season is finally here; and we've nearly made it through 2022. Aside from completing your Q4 goals and wrapping up any loose ends before the start of the new year, you may also have the task of buying corporate Christmas gifts for your colleagues and customers.
Giving employees a well-deserved gift or chance to party is a great way to show your appreciation for all of their hard work and dedication while also getting into the holiday mood. This heartfelt approach of Christmas employee appreciation can raise spirits, promote engagement, and even persuade your top talent to stay.
Your Christmas employee appreciation gifts must be meaningful, appropriate, and, most importantly, fun if you want to achieve a huge impact on your recipients. Here are our suggestions for a fantastic corporate gift:
Unique Experiences: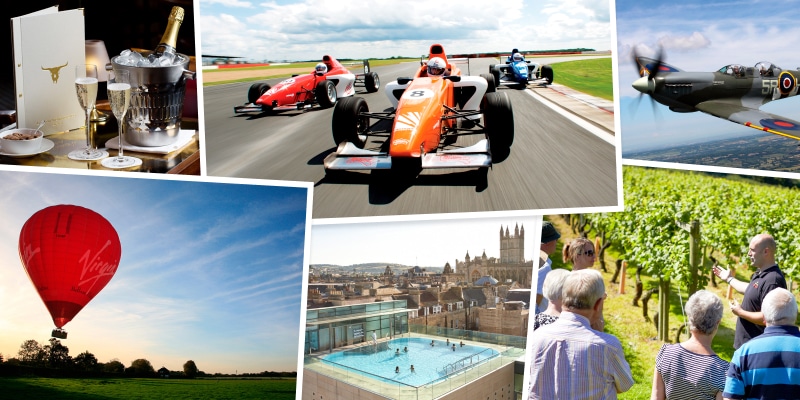 We offer over 3000 incredible and fun experiences all over the UK that your recipients can enjoy on their own or with their friends and family. This gift can come in the form of a physical voucher or an e-voucher, which can be sent via email, and the recipient can then simply go ahead and book their experience for when it suits them. Plus they have a whole 12 months to get booked in. Here are some ideas to gift our experience vouchers:
Lucky Dip- Each employee can reach into a bowl and pull out a piece of paper which will have one of our experiences written on it such as a spa day, 3 course dinner or a hotel stay. If they'd like to exchange the experience for something else, they can easily do that online.
Schedule a bulk email delivery on Christmas day- Want your team to wake up to something truly unexpected on Christmas day itself? We can send the experience e-vouchers to you and then you can schedule to bulk send out the vouchers to your employees via email on Christmas.
Advent Calendar- This can be great fun depending on the size of your company. Each day in December in the lead up to Christmas, the department managers can pick someone who has gone above and beyond to collect their experience voucher gift from the advent calendar.
Virgin Experience Days Gift Card: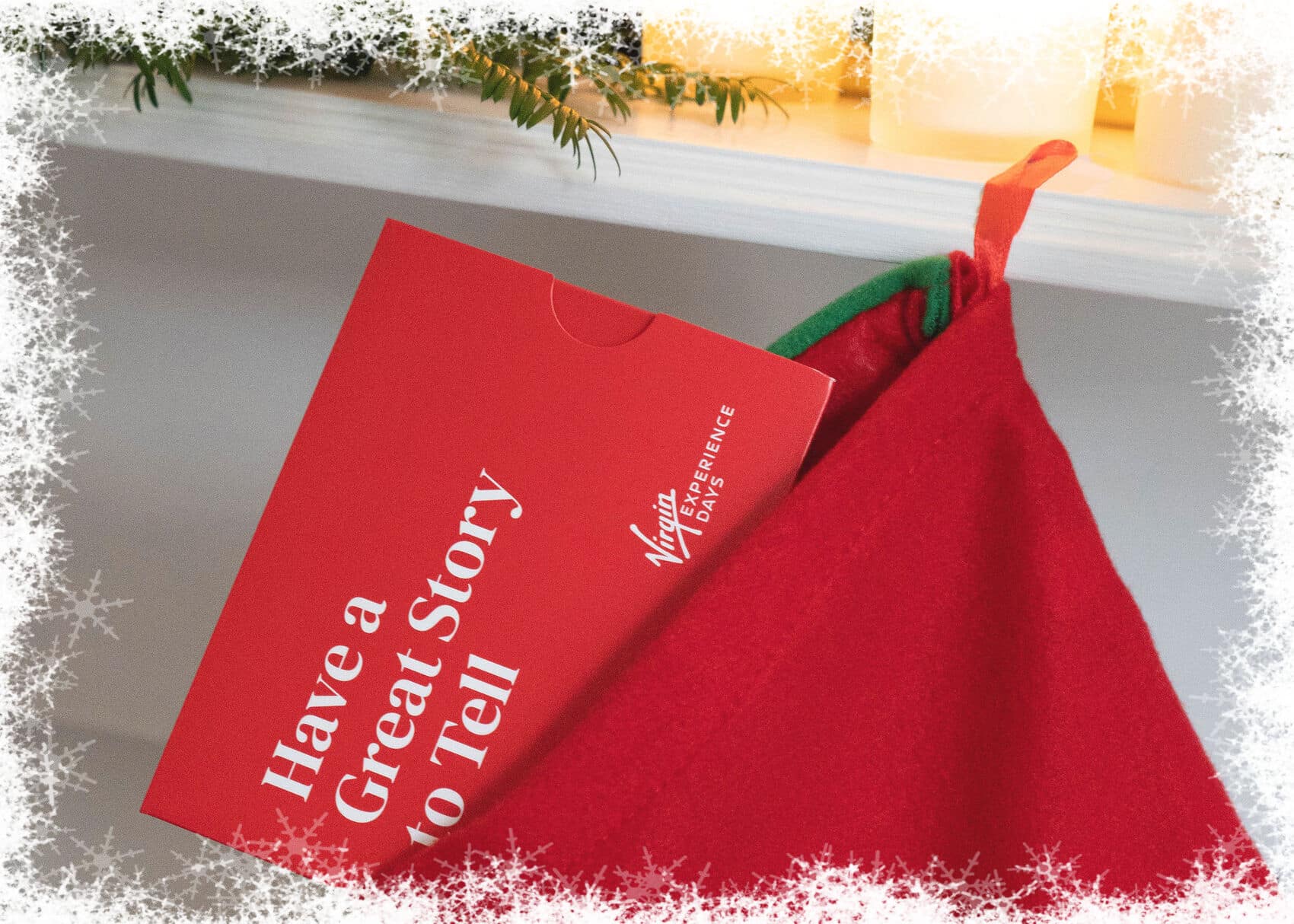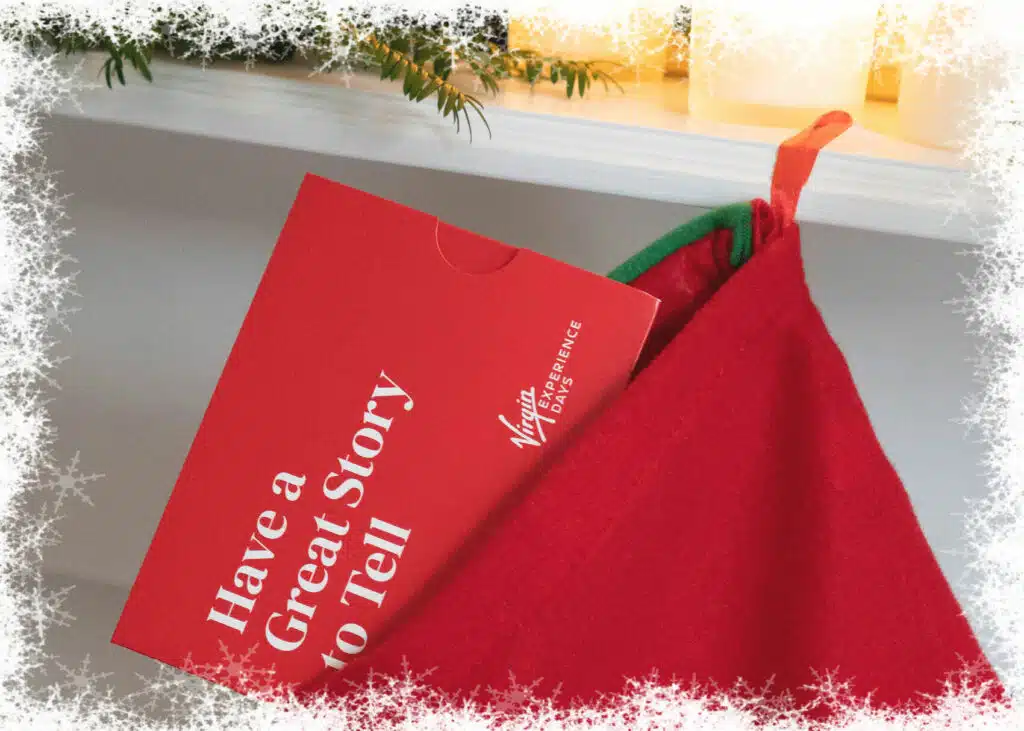 Our Virgin Experience Days Gift Card is a super flexible option when it comes to corporate Christmas gifting. You can simply choose to load any value between £5 and £2500 on each gift card and send to your recipient physically or digitally. Each recipient will have 12 months to select their experience and then a further 12 months to get booked in on their chosen experience. This is definitely our most popular Christmas gift as it allows your employees' to choose something amazing for themselves. Here are some great ideas to hand out your gift cards: 
Christmas party table gift- A fantastic gift for each and every employee to receive at their end of year party. If you plan on having a dinner or celebration ceremony, simply place a gift card on each space on the table.
Award Ceremony- Everybody loves an end of year awards night. You can use our gift cards as a fantastic award for the hard workers in your company and you can even use it as the main prize so the winner can choose multiple experiences.
Christmas cracker- Christmas crackers are a popular addition to the table at every Christmas meal, a unique idea would be to hide a gift card within each cracker as a replacement for the paper crowns and plastic toys.
Collection Vouchers: 
| | | | |
| --- | --- | --- | --- |
| | | | |
| Stocking Filler Collection (£25) | Signature Collection (£50) | Ultimate Collection (£100) | Luxury Collection (£250) |
Discover the perfect gift idea for clients, colleagues, and co-workers! The recipient of our Christmas collection vouchers will be able to choose their own gift, so you don't have to worry about getting it right. They'll pick straight from our thoughtfully curated selection of experiences, including options like stadium tours, afternoon tea experiences and thrilling supercar drives. The experiences within each collection are all of the same value, plus the price is hidden so your recipients won't know how much is being spent on them. Here are some fun ideas to gift our collection vouchers:
Prizes/Giveaways- Our Christmas collection vouchers make for great prizes for your Christmas themed quiz or a great present for the winners of office games and activities.
Treasure Hunt- Speaking of fun office activities, why not set up an exciting treasure hunt around the workplace. The collection vouchers can be fun little gifts to find along the way or it can be the main 'treasure' to find at the end!
Video message- This is especially thoughtful for your remote workers. Film a short but personalised video message for each employee thanking them for their hard work throughout the year and announcing their Christmas collection gift.
Leisure Vouchers Gift Card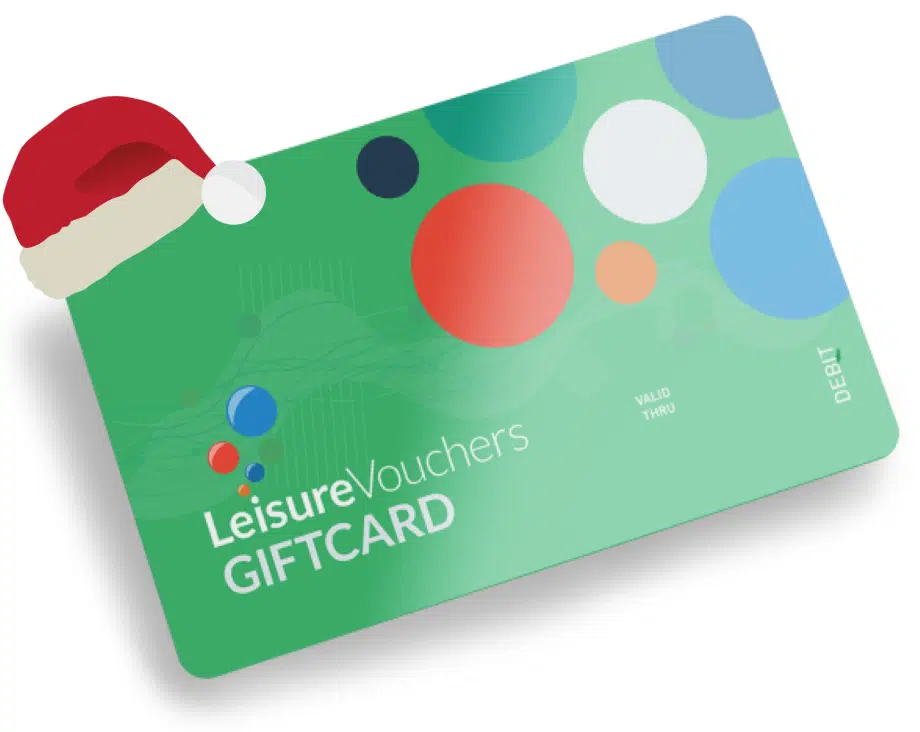 Working with a flexible budget but still want to give your recipients a fantastic Christmas gift? This is where the Leisure Vouchers Gift Card comes in handy. You can gift one or multiple gift cards for each person and choose to load a value between £5 and £130 per gift card, even with a smaller value there are still endless options to spend. There are over 5000 venues across the country for your recipients to choose from on Leisure Vouchers including great days out such as Alton Towers and Go Ape, high street favourites like Halfords and Waterstones and fantastic dining options such as Pizza Hut and Harvester. You can also send the Leisure Vouchers Gift Card in a physical or digital format. 
What are the benefits of corporate gifting? 
The efforts and appreciation you show towards your people matters, even if you don't hear it enough. And your planned employee appreciation activities over Christmas are no different.
Christmas activities at work might be very meaningful to certain people. Many people lack the luxury of having a healthy, loving relationship with their family. Even while every person's case is different, having the chance to spend time with a "chosen family"—such as friends and colleagues—can help Christmas feel less lonely and more meaningful.
Find out more information below about how we can support you and your corporate gifting plans this Christmas: